Publié le par Bernard Duyck
This strategic location is topped by a castle dating from the 12th century. A document of 1296 assigns the Ulrichstein's forest as possession of Henrich I. In the 14th century, the word "Castle" (fortified) and stronghold of the Lords of Eisenbach, are attributed to him. Ulrichstein receives the "citizenship" in 1347 by Ludwig the Bavarian.
A fire destroyed the medieval city in 1763. Castle passes under the Grand Duchy of Hesse, but losing its function, it was destroyed in 1826. Restoration and cleaning of the ruins was made between 1991 and 2005.

Basalt is found on the stairs leading to the observation tower.
Ulrichstein - left, extract Matthäus Merian Topographia Hassiae by 1655 - right, copper engraving in "Daniel Meisner's Schatzkästlein". Between 1637 to 1678 -. A click to enlarge
Cemetery for the victims of wars, soldiers, prisoners and foreign workers, is located below the castle, next to the grave of 22 Hessian grenadiers fell in the battle for the castle of 1759.
Inaugurated in 1968, the cemetery -. Kriegsgräberstätte - is dominated by a basaltic tuff cross, visible from afar ... imploring peace.

On the opposite side of the hill, the Vogelsberggarten form a garden, which houses condiments and medicinal plants.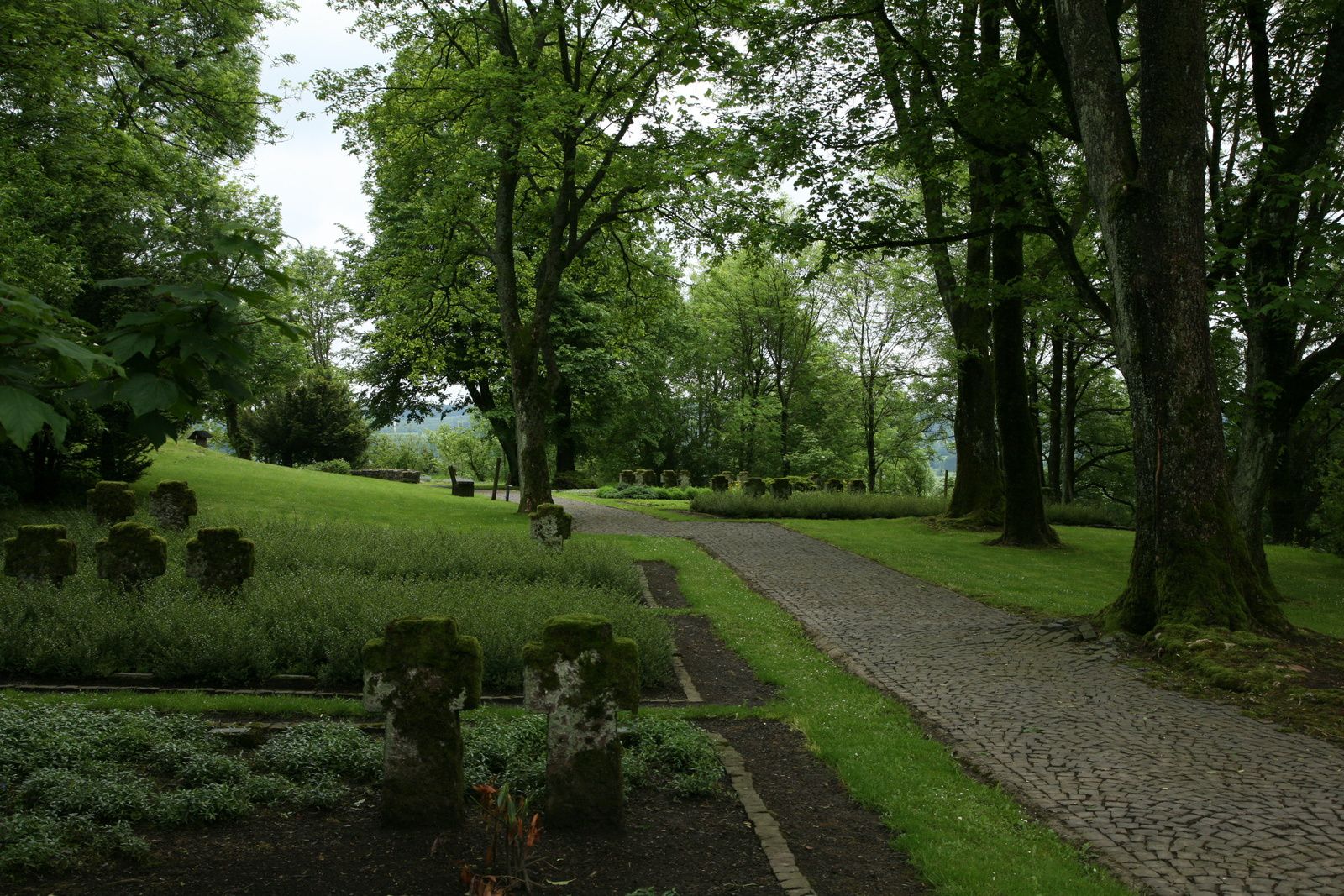 Kriegsgräberstätte auf dem Schlossberg Ulrichstein - "peace and quiet" suitable - photo © Bernard Duyck 05.2014
Tomorrow, the volcanic hidden gems around Ulrichstein.