Publié le par Bernard Duyck
Among the structures belonging to Line islands, atolls and reefs like Kingman Reef and Palmyra Atoll.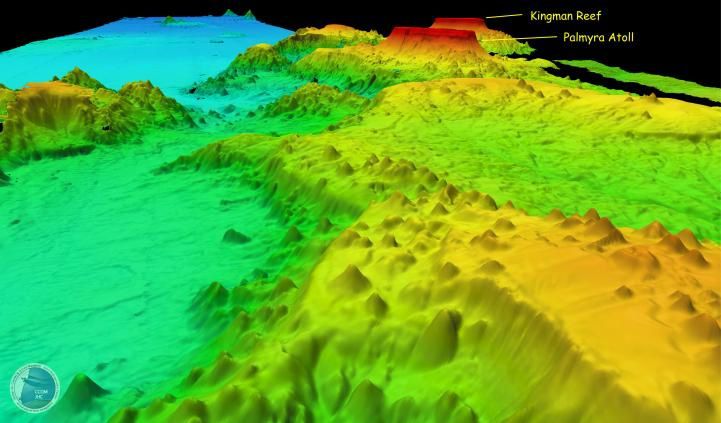 Kingman Reef & Palmyra - 3D image / Center for coastal and ocean mapping / Joint Hydrographic Center - Line islands
Kingman Reef has only a reef, high of one meter and submerged most of the time. The center of the V-shaped lagoon reaches a depth of 90 meters. A recent bathymetry shows an extension of the bench on 80 km. southwest of Kingman Reef, and the presence of dozens of cones, probably of volcanic origin.

Listed as dangerous, he is responsible for many shipwrecks.

This reef isn't home of earthly life, but marine life is abundant, and the green turtle is present.

Kingman reef was discovered in 1789, before being described in 1853 by Captain W.E. Kingman. As a Wildlife Refuge, access is only granted to scientists.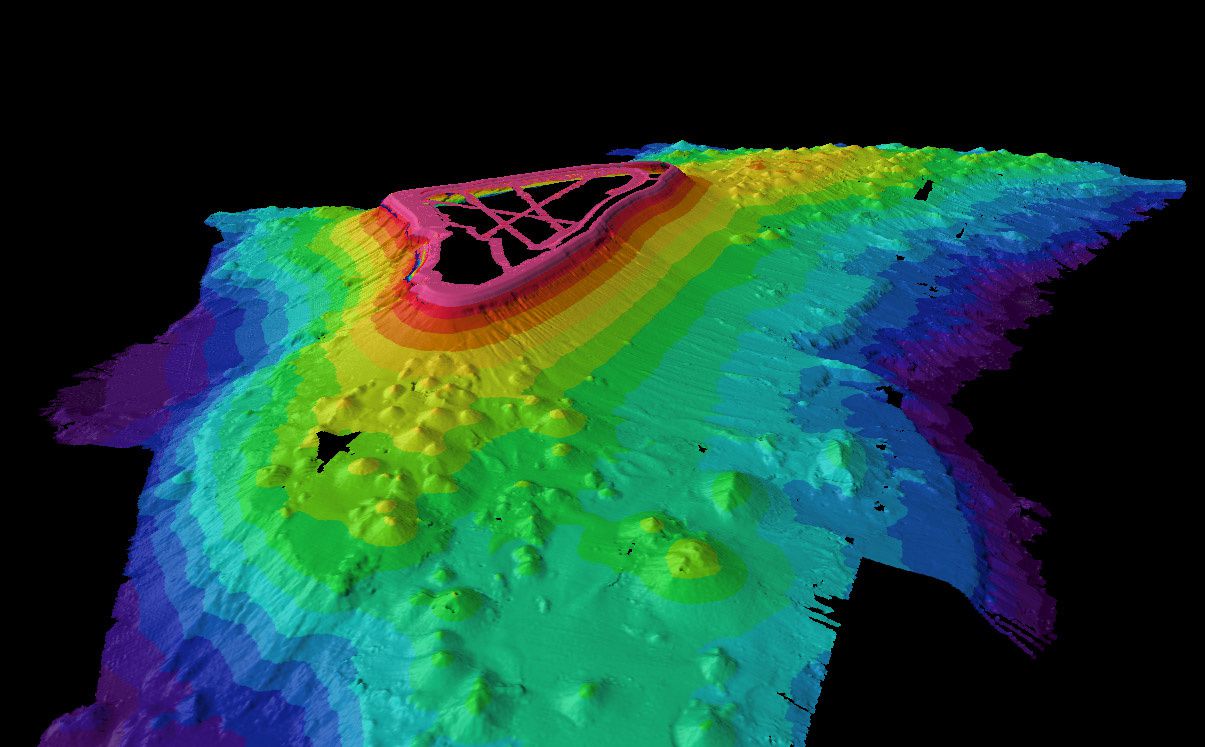 Kingman reef - 3D image of the bathymetry - note the conical structures on the sides - only a few passages were carried out on the lagoon (pink lines) - http://www.soest.hawaii.edu
Further south, Palmyra Atoll was discovered in 1798 and named in 1802, after the ship Palmyra was drifted there.

The Palmyra Atoll occupies 12 square kilometers. Two small, shallow lagoons and over fifty small islands are part of his extensive oval reef horse-shoe shaped. The main islands are Cooper with an aerodrome, Menge, Engineer, Home, Sand, Eastern and Straw.

All the islands are covered with vegetation: palm trees, which the island takes its name (Palma in Latin for fins), ferns, shrubs and trees balsa.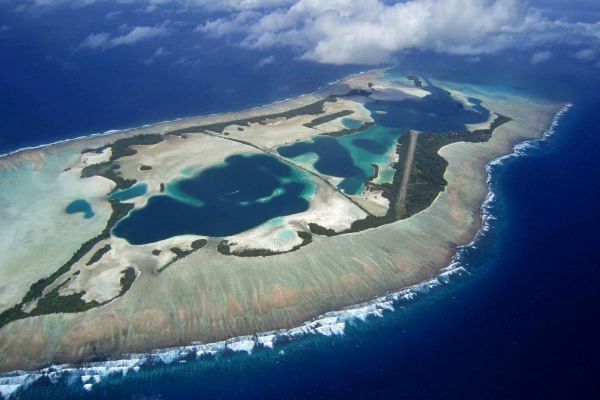 The Palmyra Atoll - the two lagoons, the many islands in the extensive reef and the landing track on Cooper island - Photo © Graeme Gale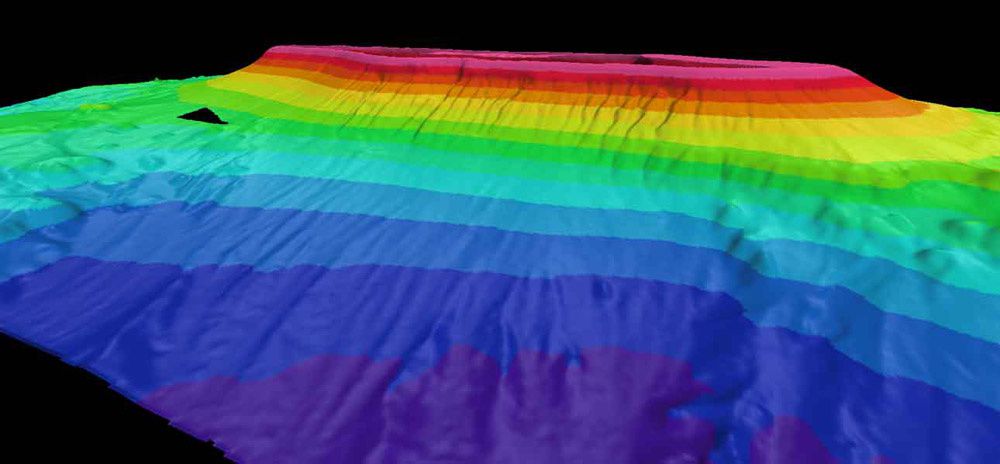 Palmyra - 3D bathymetric picture of the north side, revealing steep slopes, with erosion characteristics. - http://www.soest.hawaii.edu
Left, maritime map of Palmyra - Doc. NOAA - right, Palmyra - doc Marplot Map (1-50.000) - Pjminton - one click to enlarge
Sources :
- Pacific Islands Benthic Habitat Mapping Center – Pacific Remote Island area / PRIA - link
- Geology and geochronology of the line islands - Schlanger - 2012 - Journal of Geophysical Research Solid Earth (1978–2012) -
- Center for coastal and ocean mapping / Joint Hydrographic center – Line islands
- Pacific Remote Island Area (PRIA) - link
- U.S.Fish & Wildlife service – Palmyra atoll – Wildlife and habitat – link