Publié le par Bernard Duyck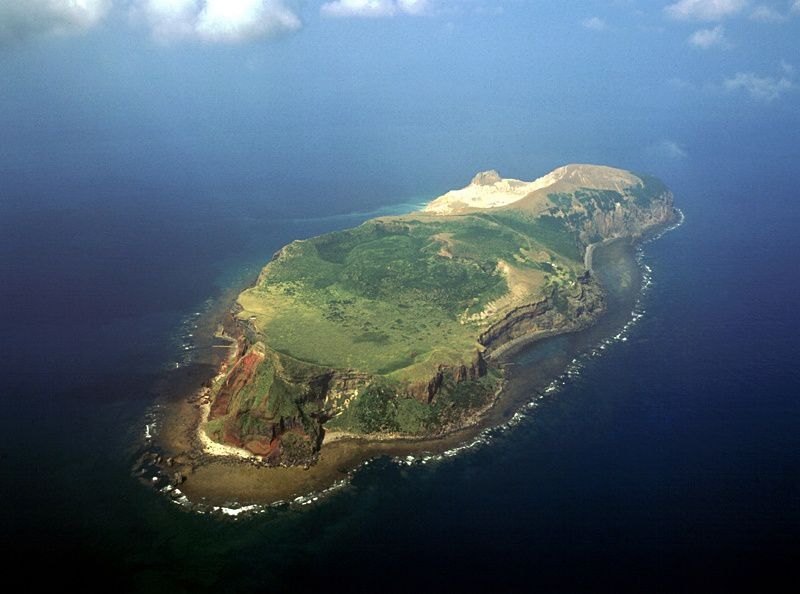 Io-Torishima Volcano as seen from SE.- Io-dake is on the top right of the photo - the Gusuku in the center, and the Mae-dake forming the tip of the island to the left - photo H.Seo / Geological Survey of Japan
Io-Torishima (Iwo Torishima) is a tiny island, the southernmost of the group of Nansei islands uninhabited, of 2,700 m by 1000 m.

Not to be confused with other, Torishima, or Bird Island, is a name commonly used to refer to Japanese islands offshore (as in the Izu arc, further north-east), it is better to call Okinawa-Torishima.
Io-Torishima - left, bathymetric map / JCG - right, geological map / doc. GSJ - S.Nakano - one click to enlarge
It consists of two or three according to sources, andesitic volcanoes that overlap.

The Io-dake (Iwo-dake, Sulfur peak) forms the northwest side of the island; it contains a small lake, sulfur springs and sulfur deposits exploited in the past.
The Gusuku, a lava dome occupies the center of two broods sommas, south-east. the highest point, Mae-dake, is located at the SE point of the island.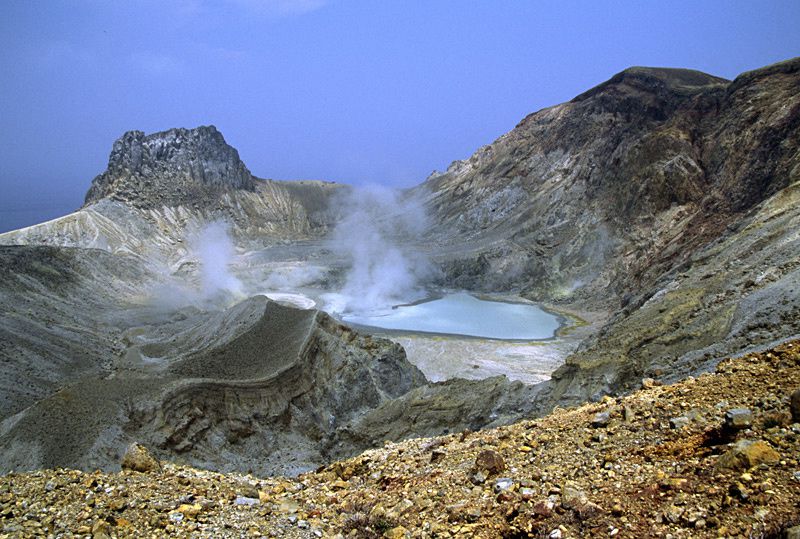 Io-Torishima - the Io-dake crater: its acid lake and fumarolic activity - photo S.Nakano 2007 / Geological Survey of Japan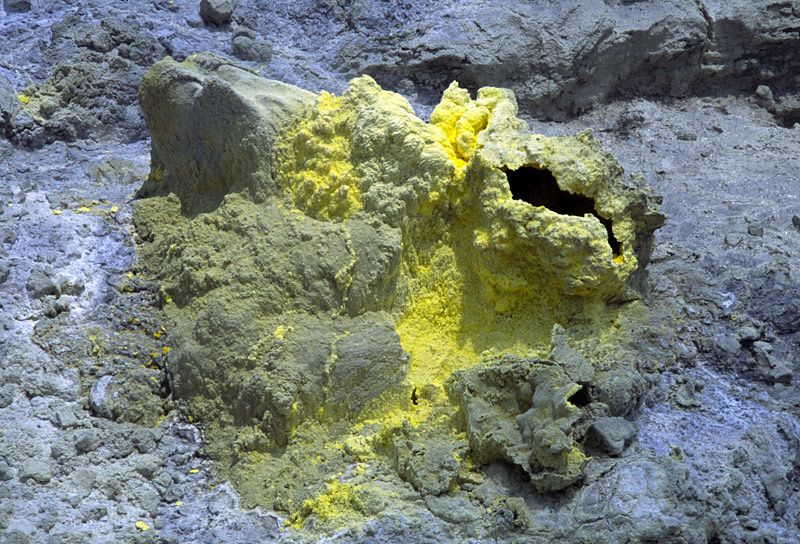 Io-Torishima - fumerolian sulfur vent in the crater Io-dake - photo S.Nakano / Geological Survey of Japan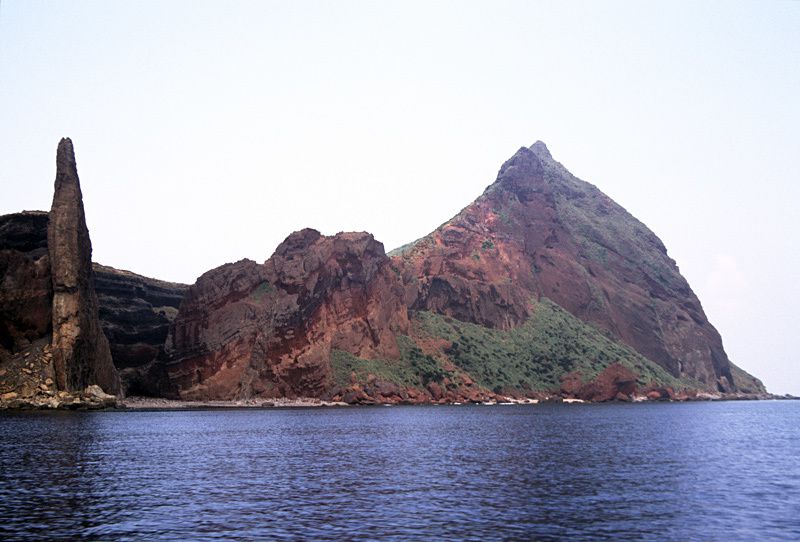 Io-Tori-shima - right, the Mae-dake - left, a vertical dyke that helped to channel the pyroclastic flows from the volcano Gusuku, heavily eroded in the background. - Photo by GSJ S.Nakano 2007.
The activity after 1664 is described as "middle to moderate explosive activity" by the GVP; major eruptions occurred in 1664, 1796, 1829, 1855, 1868, 1903, 1959, 1967 and 1968, the last official activity. (dates highlighted were of VEI 2).

A possible small eruption was reported July 7, 2013 by a pilot to VAAC Tokyo, which has not detected against ash plume on satellite images.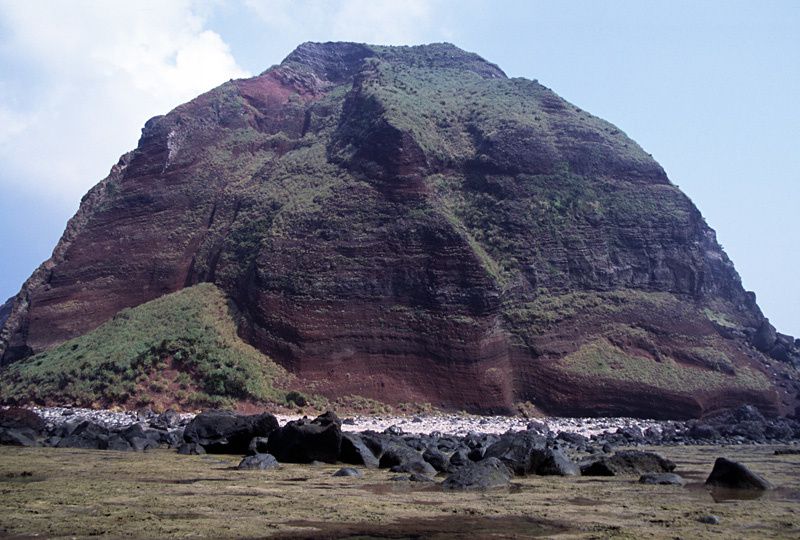 Io-Torishima - the "old" Mae-dake saw the pint south of the island - photo S.Nakano 2007 / Geological Survey of Japan