Publié le par Bernard Duyck
Sinabung / Sumatra

The dome of Sinabung presented a partial collapse causing a small pyroclastic flow on May 26, around 15h 57, as well as night courses. The development of these flows has been followed by the photographer Mbah Lewa.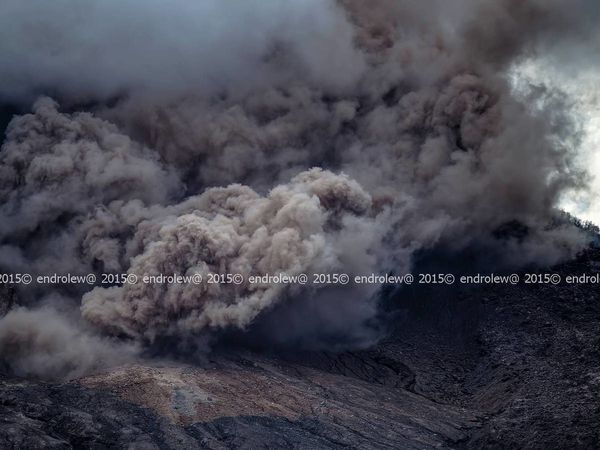 Sinabung - development of a small pyroclastic flow on 05/26/2015 between 3:57 p.m. and 3:59 p.m. - photos endrolew@
This May 27 early in the day, the dome, ever changing, presenting glow.
Other pyroclastic flows are expected.
Telica and Concepcion / Nicaragua

Since early May, the activity of Concepción, on the island of Ometepe, and that of Telica are increasing.

In Telica, there were no less than 70 explosions accompanied by gas, ash and incandescent rocks, which affect the surrounding population the volcano. On 26 May, the Telica was rocked by a huge explosion at 12:10, which generated a plume of gas and ash, visible from the city of León.

Source: INETER

The eruption continues at Piton de La Fournaise / La Réunion

The cone has grown and increasingly firm. The projections fall into the cone and on on its top; a lava arm is active near the vent, but the majority thereof is discharged through a tunnel.

Source: OVPF