Publié le par Bernard Duyck
The activity of Colima / Mexico seems always important, characterized, after a day of 13.07 spent in the clouds, by night-glow images.

SEGOB warns against over road hazards caused by the volcanic ash; the approach of the hurricane Dolores cat.1 should bring its share of precipitation.

According to the Mexican Civil Protection, 670 people were evacuated from villages near the volcano. They are the subject of a control and medical care. The safety recommendations of negative health effects of ashes are repeated by the government.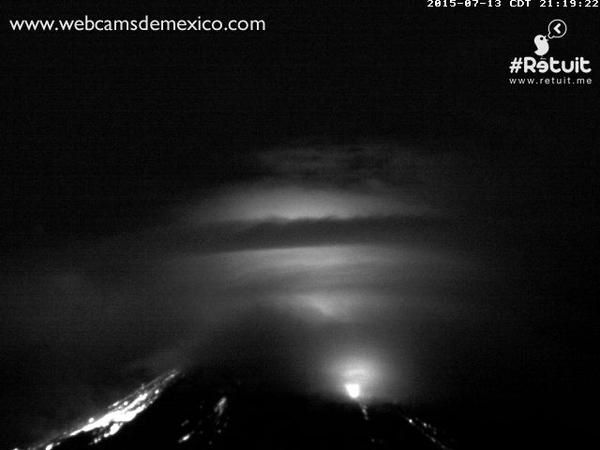 Colima - the incandescent night 07.13.2015, at 9:19 p.m., 9:58 p.m.and 10:02 p.m. - photos webcamsdeMexico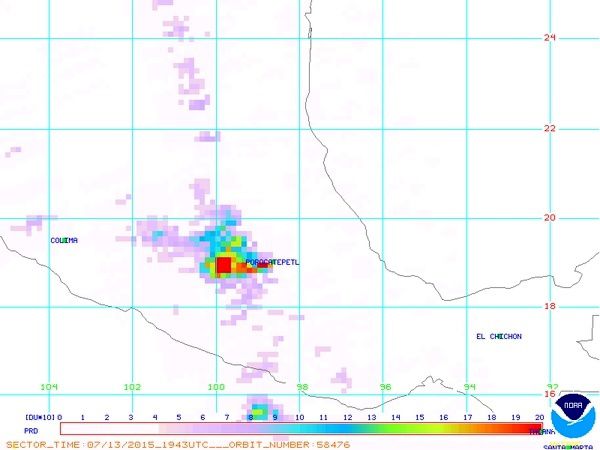 Mexico on 07/13/2015 - two spots of emanations of SO2, left, that of Colima and right, less important of the Popocatepetl. - Doc. NOAA
The Nevado del Ruiz in Colombia is still unstable, and issued an ash plume on 13 July at 9:08, climbing to 1,900 meters. Small ash fall is expected on the localities of Chinchina, Villamaria, Manizales, Pereira and the surrounding areas;
A small white plume rises after this emission at 200 meters, and spreads to the northwest.



The Sinabung / Sumatra has still the same activity, with small collapses of incandescent blocks that night.

Beautiful photos of the summit dome let see a difference in volume of the largest lobe after the collapses and pyroclastic flows of previous days.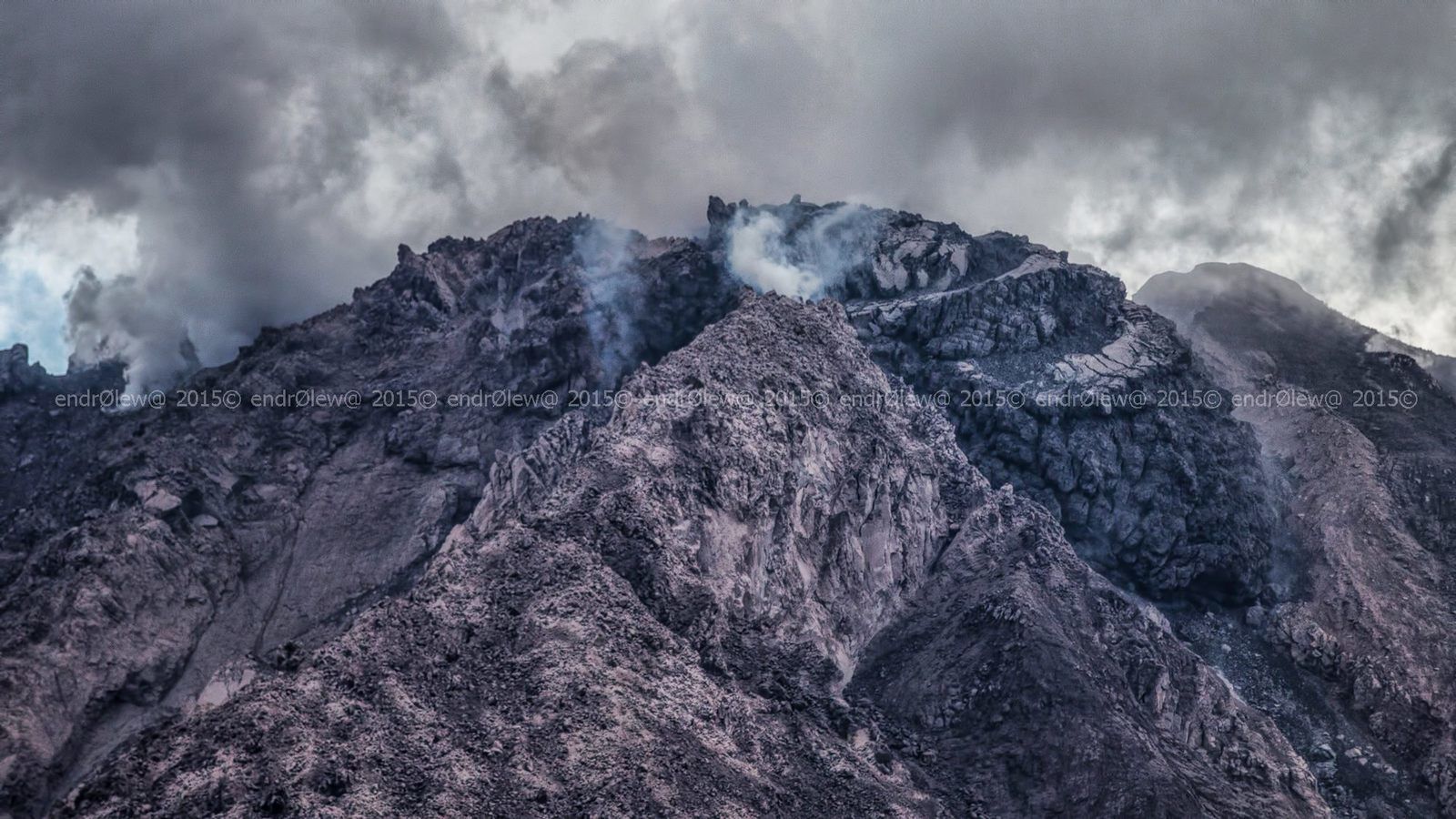 Sinabung - both lobes of the volcano, the left is cut off from its central part - 12.07.2015 / 3:11 p.m. - photo endrolew@
The activity of Raung / Java is not well documented, and we should refer to the satellite images and Mirova thermal radiation tables to be able to realize it.

This July 13, the plume remains important with a dispersion to the southeast, avoiding the SW tip of Bali, where the flight disruptions are still important. Many airlines cancel flights scheduled to Bali and offer other alternative destinations.
On the Landat 8 Oli image, the caldera is almost filled by the recent lava flows.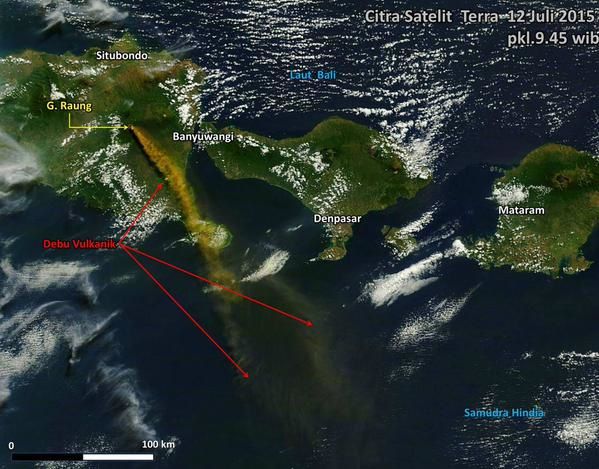 Raung - dispersion of the ash plume 07/12/2015 - Doc. Citra satellite / Sutopo Purwo Nugroho / Twitter via BNPB