Publié le par Bernard Duyck
Well known by Indonesians, but little frequented by Europeans, the site of Kawah Biru is located in the natural reserve of High King in northern Sumatra.

Hot water loaded with sulfur and limestone flow into basins in terrace, like in Pamukkale, in Turkey ... before flocking to the river Balakbak, to form pleasant bathing water temperature.
A hot spring, greenish blue as the sun's reflection, is contained, like a crater, in an accumulation of travertine ... giving to the site one of his names: the White Crater Hill High Kings.
These terraces are formed under the action of water containing limestone and dissolved carbon dioxide. Travertine forms a tufa, a site characterized by limestone rocks.
As in Yellowstone, at Mammoth Hot Springs, the concretions are dressing in amazing colors, due to the presence of thermophilic.

The site is "alive" and changes with the water supplies.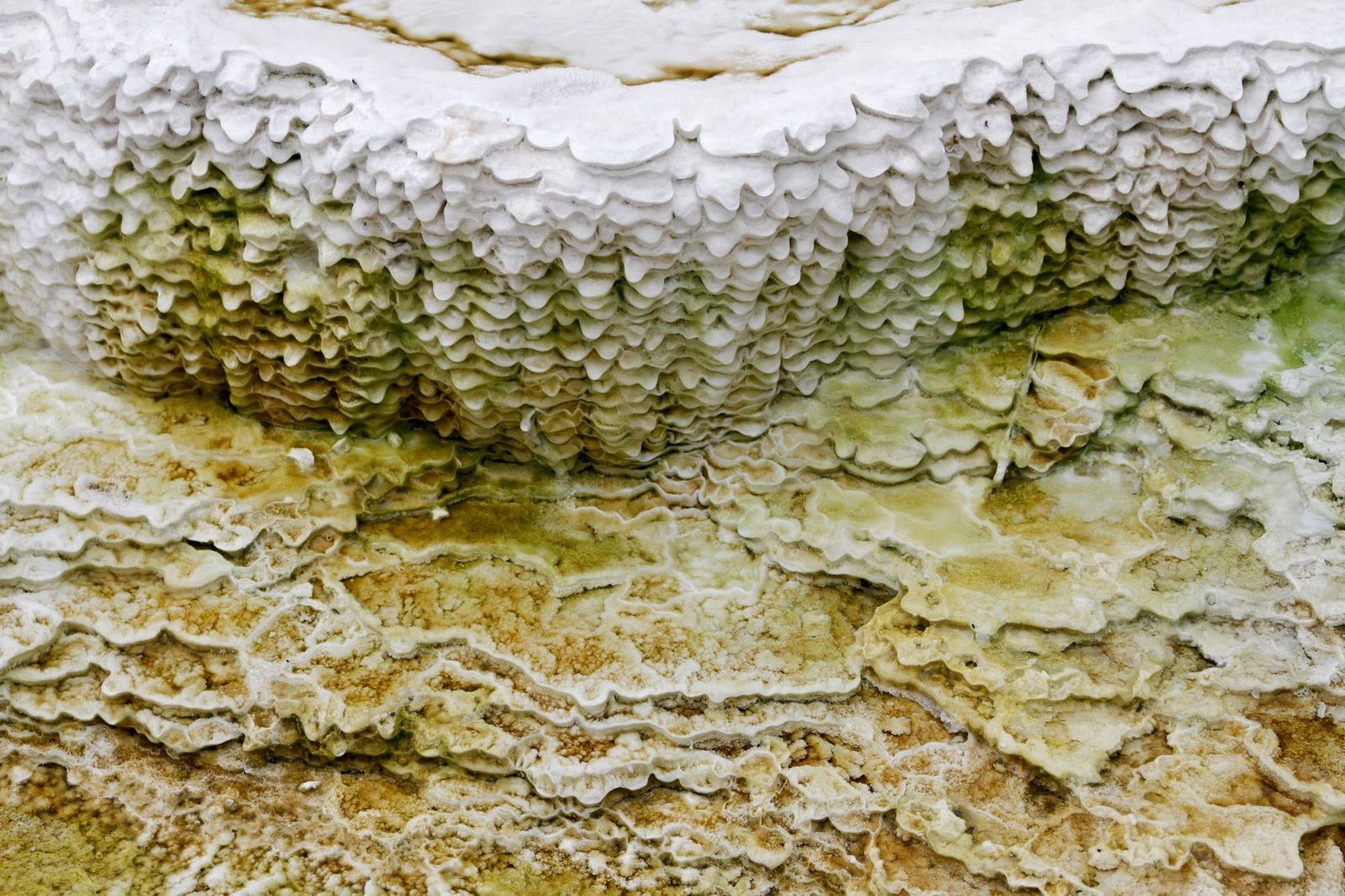 Kawah Biru - micro-terassettes close-up explain the gradual formation mode of largest terraces; thermophiles are present in puddles - photo © Pascal Blondé 07.2015
Sources :
- Follow Pascal Blondé on the volcanoes, on his website : http://www.pascal-blonde.info/
Tous mes remerciements à Pascal pour son partage d'images.
- Aventure et Volcans – Spécial éruption du Sinabung - link
- Earth of fire - volcans de Turquie / Pamukkale - link
- Earth of fire - Yellowstone / Mammoh hot springs - link