Publié le par Bernard Duyck
Abundant rains in June and July did significantly increase the level of the acid lake of Poas volcano in Costa Rica.

Since October 2014, the fumerolian activity in the lake had weakened; with a larger volume and a dilution of the acid, the pH and the ion concentration from gas and rocks dissolved in water decreased. The water temperature is around the outdoor temperature during the day, around 19-20 ° C. No eruptions of phreatic type observed nor recorded on seismographs in the lake.

At the present time, a convection cell around the dome bordering the acid lake is observed, with hydrothermal gas emission, rich in carbon dioxide and hydrogen sulfide. Fumaroles emitted continuously at the dome, strong and rich in water vapor and magmatic gases, have a high temperature, recorded in May 2015 around 625 ° C.

During a routine visit on July 14, it was observed an increasing activity of the Laguna Caliente; its temperature increased by 10 ° C and sulfur lifts from the bottom of the lake, where there is a sulfur pool are obvious. Volcanologists state that this behavior is normal for the acid lake, but nevertheless indicate a potential for generation of small phreatic eruptions.

Sources:
OVSIVORI & RSN / Red Nacional Sismologica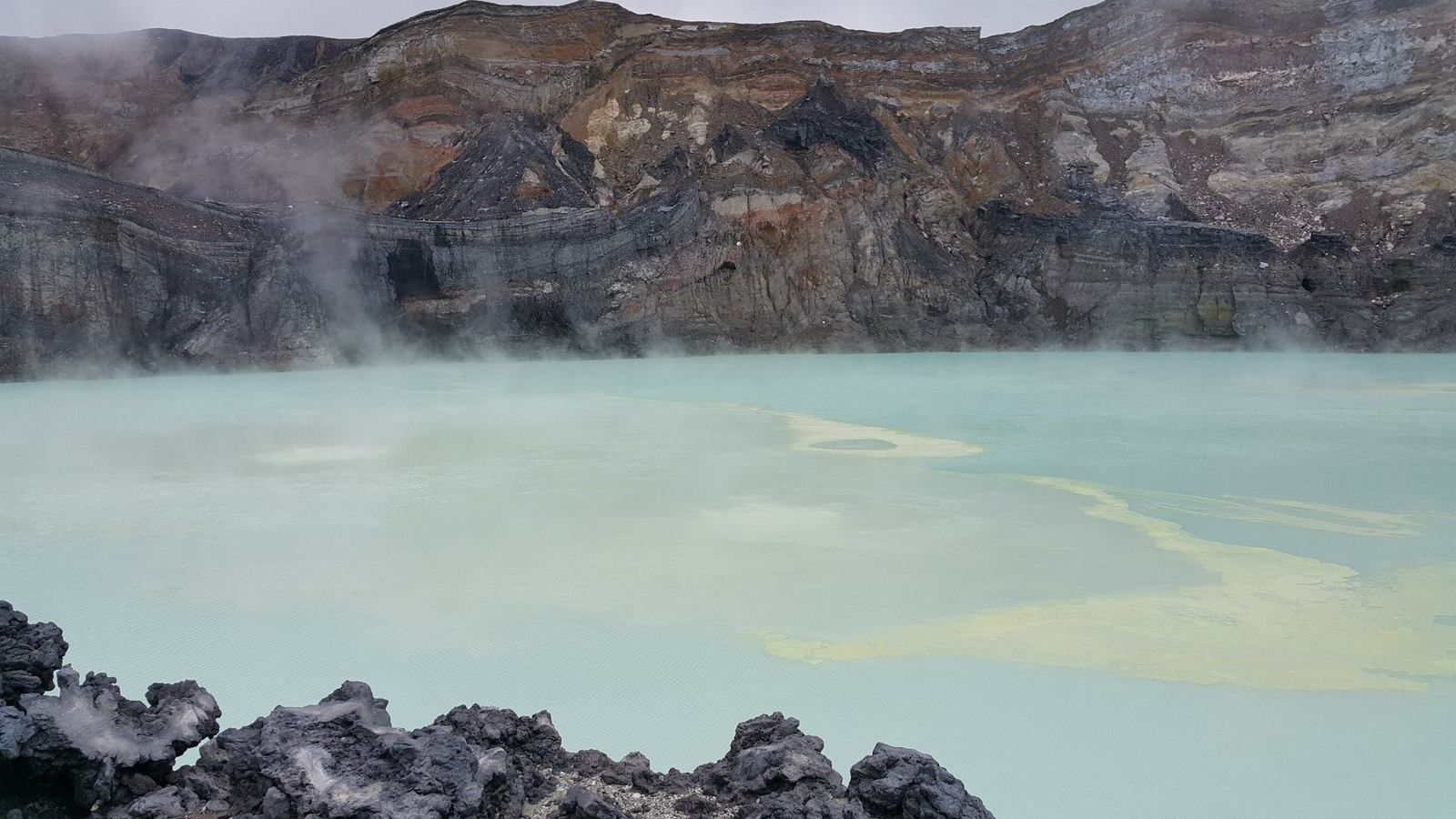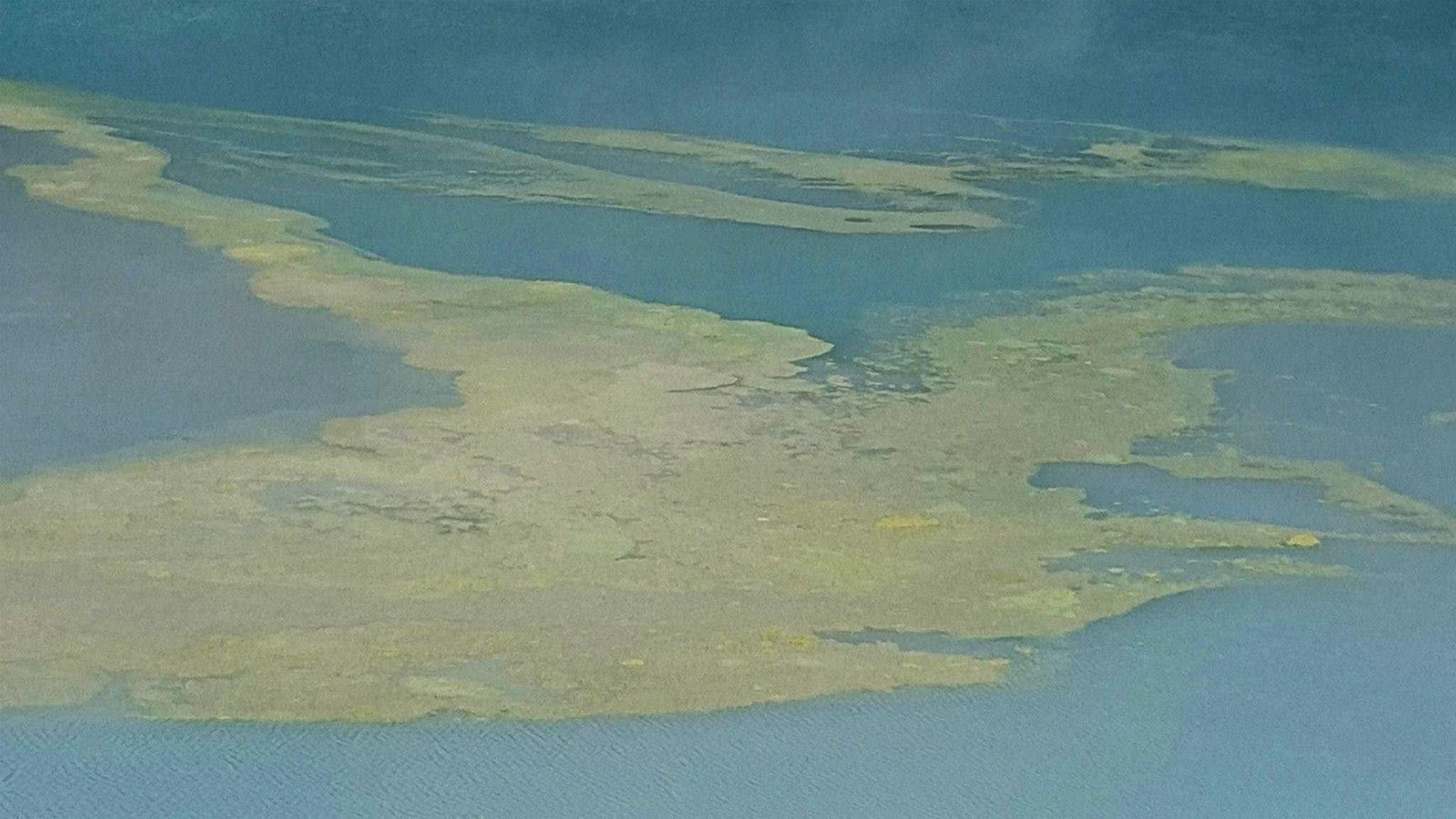 Laguna Caliente of the Poas 14/07/2015: temperature increase and sulfur lifts - photos Raúl Mora-Amador / RSN
In Colima, an overview of the volcano showed morphological changes of the dome and the south crater rim, and allow to photograph the main lava flow on the south flank.

No explosion yesterday, the activity remains exclusively effusive. The southern lava flow moves slowly, about 200 meters daily, accompanied by a few rock falls. An important degassing generates a plume of steam up to 1 km. above the crater.

The forbidden zone of 12 km around the crater remains in force.

Sources:
WebcamsdeMexico and Protección Civil.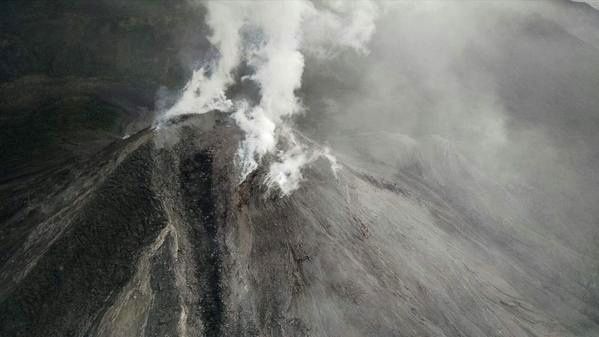 Top of the Colima 07/16/2015 - by helicopter overflight of the Mexican Federal Police - via Luis Felipe Puente / Twitter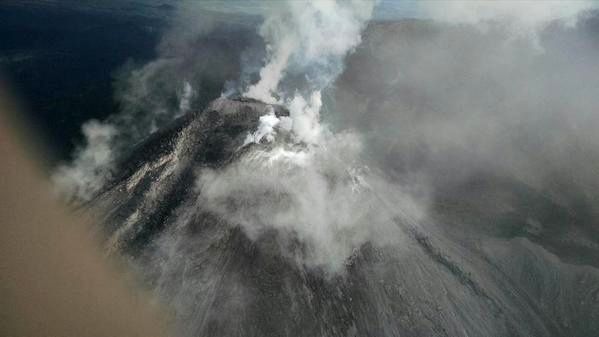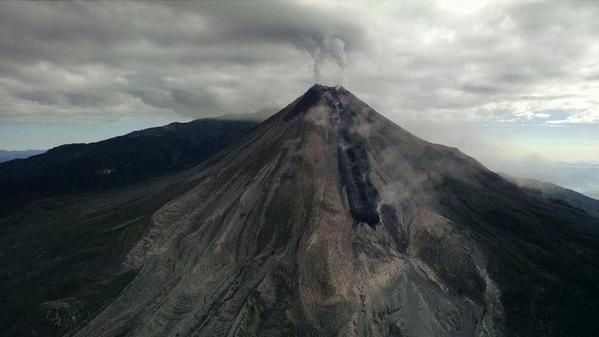 Top of the Colima 07/16/2015 - by helicopter overflight of the Mexican Federal Police - partial view of the crater because of the strong degassing, and the lava flow on the south side - via Luis Felipe Puente / Twitter