Publié le par Bernard Duyck
Mahalo to Paradise Helicopters' Pilot Pete Stachowitz, my mentor Bruce Omori and special guest Ali Javidan. Today's activity was absolutely outstanding... check it out!
On August 27 morning, the webcams of Pu'u O'o recorded a continuous activity on the lava field located northeast of the crater.

To 01h in the morning, a lava output marked a lava tube feeding the distal lava flows of Pu'u O'o ; it feeds a channeled flow to the north.

According to the HVO, it is too early to know the influence of this "breakout" on the lava flow "said of June 27".

According to observations made by the teams on board Paradise Helicopters (Bruce Omori, Mick Kalber, Pete Stachowicz Tom Kualii, Calvin Dorn, Leilani the Hula Girl), the lava flow of of June 27 remains active, but characterized by a reduced volume ... and which could decrease if the eruption of lava on the north side continues.

A new activity is also reported within the crater and lava spills into the crater.

None of these flows threatens the population, but are closely monitored by the observatory. The winds hunt the Pu'u O'o plume westward, leaving the eastern sky of Hawaii clear.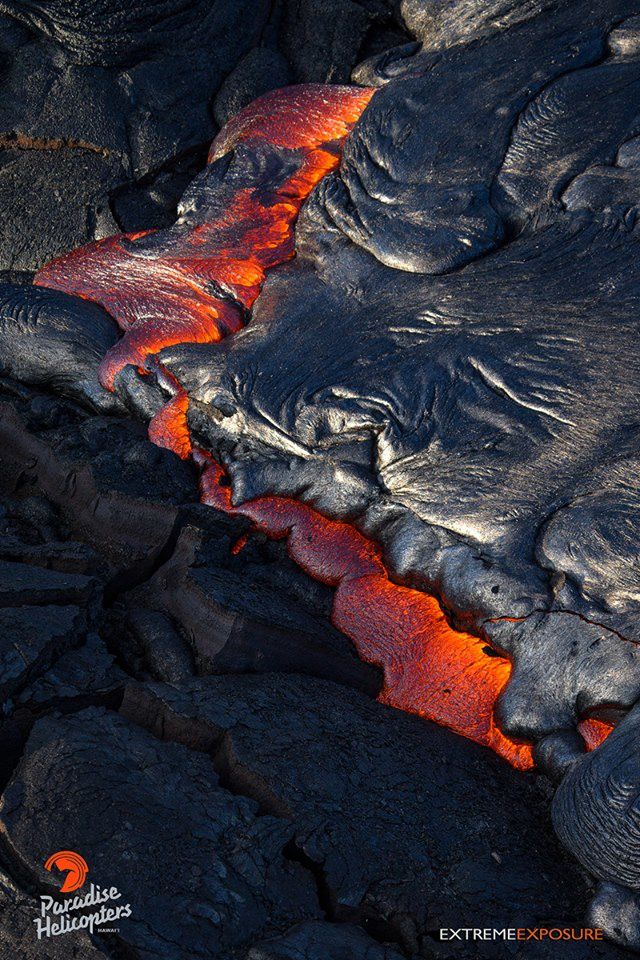 Kilauea - lava flow from the Pu'u O'o on 08/27/2015 / 07h - photo Bruce Omori / Paradise Helicopters
Pu'u O'o - A recent breakout near the distal tip of the casting lets out lava that covers an old cast - photo Bruce Omori / Paradise Helicopters