Publié le par Bernard Duyck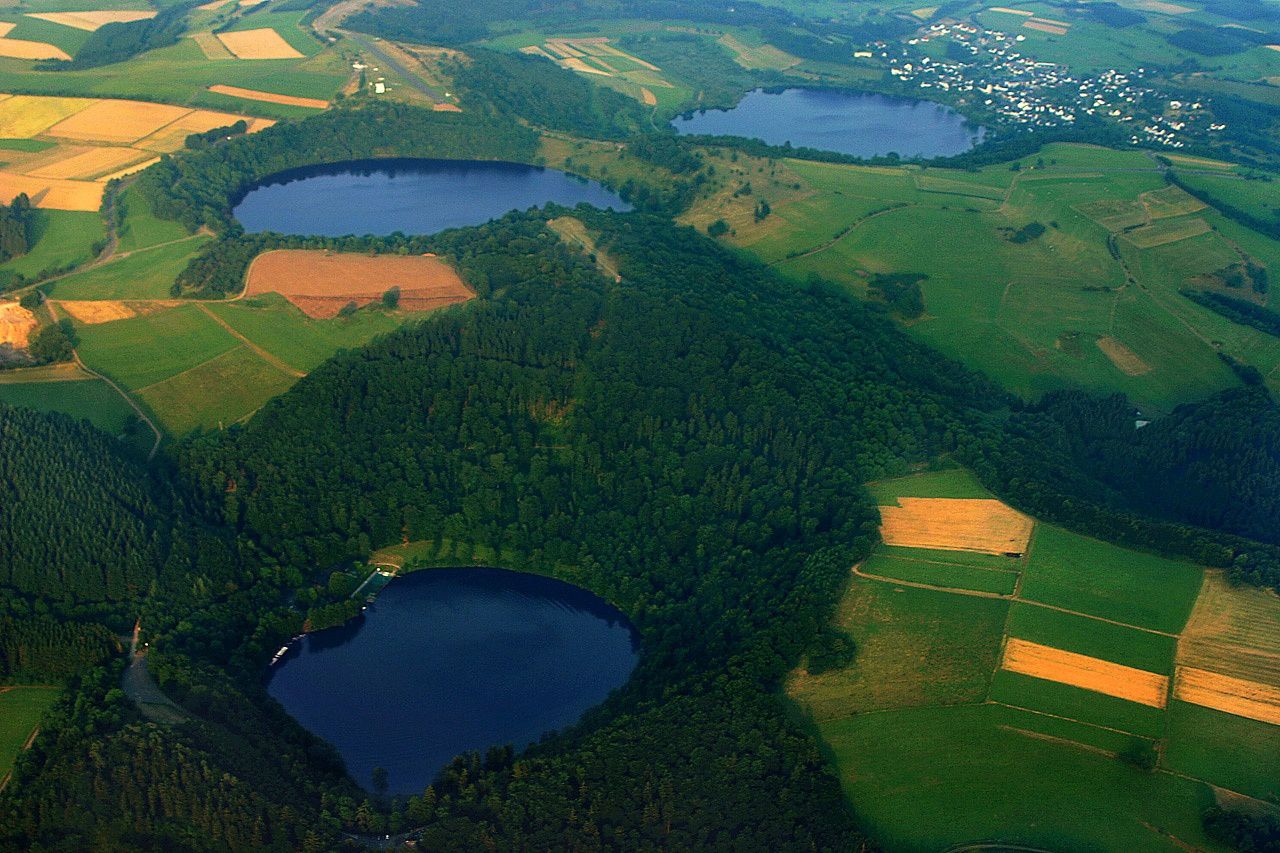 The maars of Daun in the foreground woody, the Gemündener maar - in the center, the Weinfelder maar, and in the background, the maar of Schalkenmehren. - Photo "Maare" by Martin Schildgen - Own work. Under CC BY-SA 3.0 via Wikimedia Commons
South of the small town of Daun, the three maars overlapping an eruptive fissure stretching on a northwest / south-east axix. The "Dauner Maare" were formed, there are tens of thousands of years, starting with the explosion crater of Schalkenmehren, then came that of Gemünden and finally that of Weinfeld.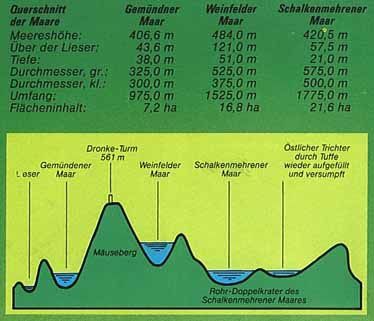 Maars Daun seen in section - legends from the top : altitude of thelakes / height difference over the tributary of the Moselle River Lieser / lake depth / lakes diameter of max & min / ... / superficie - Doc. Schalkenmehren.de
The circuit from Daun takes no account of the chronology of eruptions ...

So we begin by Gemündener maar.
It is pressed in a forest and partially occupied by a lake, whose level is 406 m. altitude. The measurements of the explosion crater : 675 m. long by 560 m. wide, with a depth of 53-154 meters.
We must descend into the valley by a one-way road and ride, bypassing the heights of the Mäuseberg, to the pass that separates Weinfelder maar of Schalkenmehrener maar ; an amazing perspective emerges from both sides to these two entities.

The Weinfelder maar is 625 m. of 575 to a depth of 67-87 meters. The lake that fills an important part of the maar is located 484 meters above sea level. Its banks are accessible by the Mäuseberg, topped its Dronketurm.
The Schalkenmehrener maar, the oldest, is divided into two entities: the east and west, covering 21.6 hectares. (See formation schedule).

Te eastern maar is the smallest and the oldest, and transformed nowadays in a bog; the maar West, 920 m to a depth of 880 51-105 meters, has largely filled the previous during his formation. The maar West is partly occupied by a lake whose level is 420 m. above sea level, bordering the Schalkenmehren village.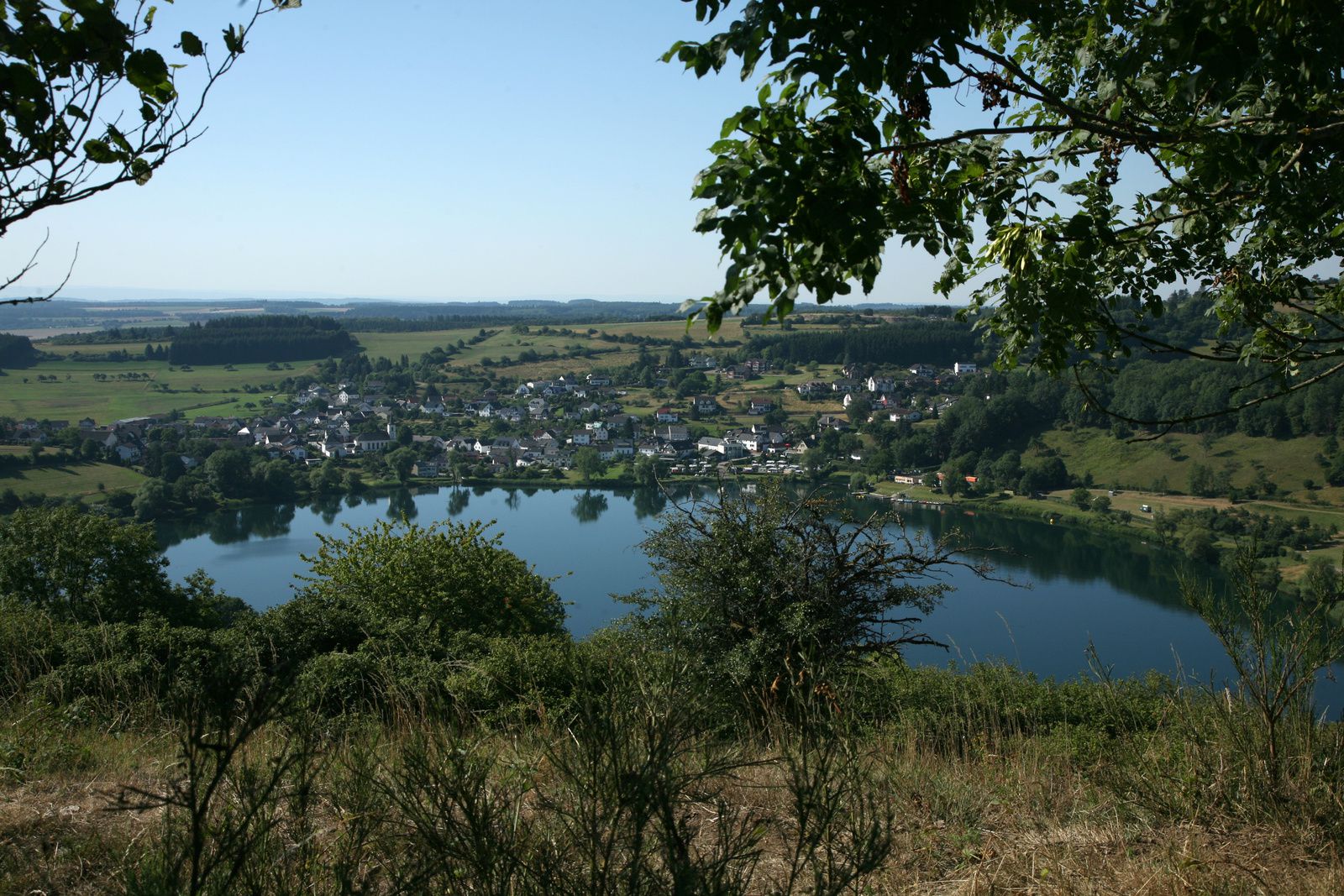 Schalkenmehrener maar west - the lake and the village of Schalkenmehren - Photo © Bernard Duyck / 08.2015
Sources :
- Vulkane der Eifel – par H-U. Schmincke – éd. Spektrum
- Guide des volcans d'Europe et des Canaries – par M.Krafft et FD. De Larouzière – éd. Delachaux & Niestlé
- Maarmuseum Manderscheid
- Vulkaneifel geopark - link