Publié le par Bernard Duyck
At Piton de la Fournaise, the eruption continues ... without much visibility on August 26 due to the weather. The view should be better today.

The activity is moderate and only a crack remains operational. The lava flow continues to be supplied with a main front to the east and the Great slopes, and the opening of a secondary arm to the south from dusk.

No new newsletter from 25.08 OVPF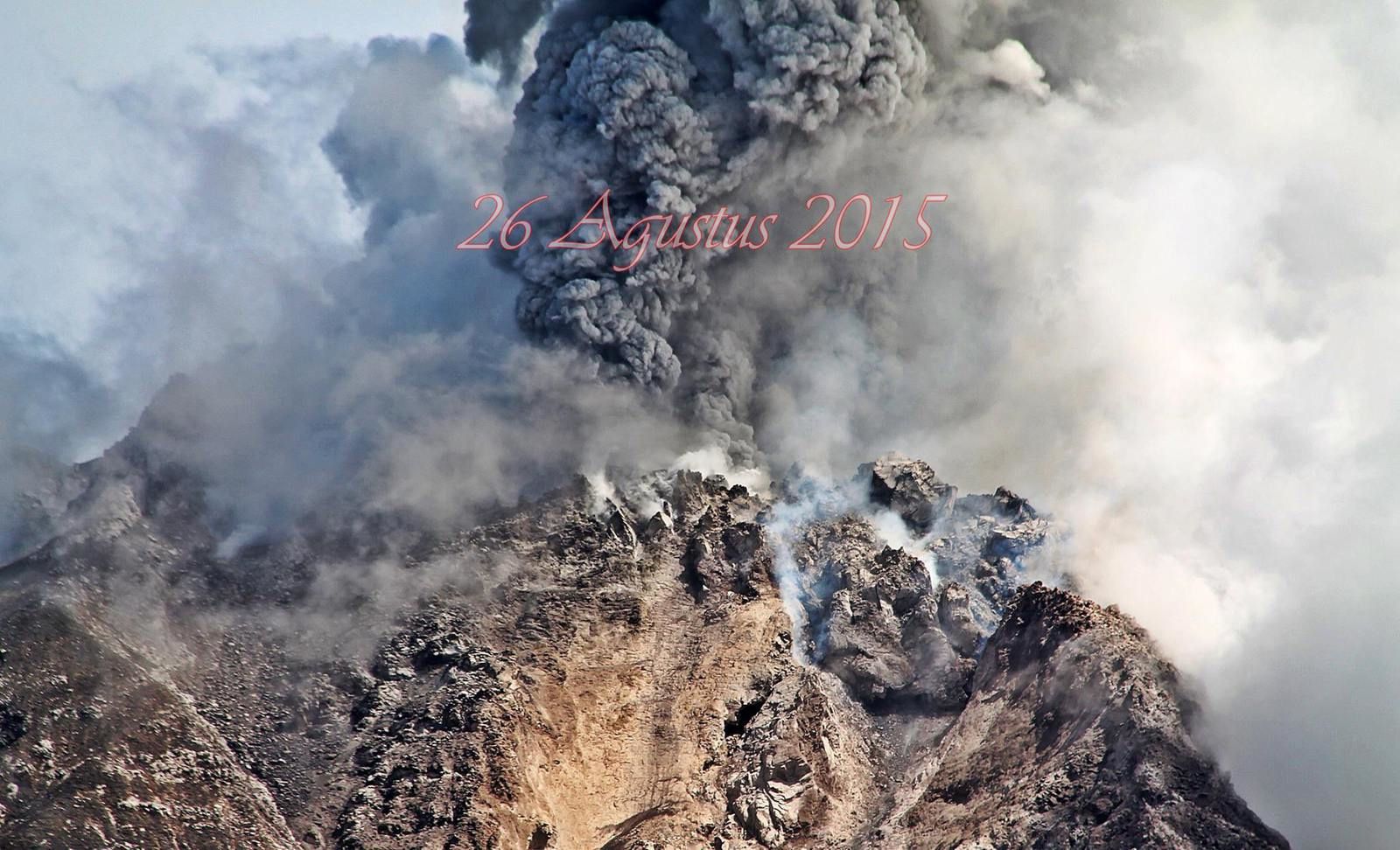 Explosion at the top of the Sinabung 08/26/2015 - photo Firdaus Firdaus Surbakti / Komunitas Beidar Sinabung
In Sumatra, the activity of Sinabung has changed: resumption of summit explosive activity, with continued extrusion on both lobes, lower.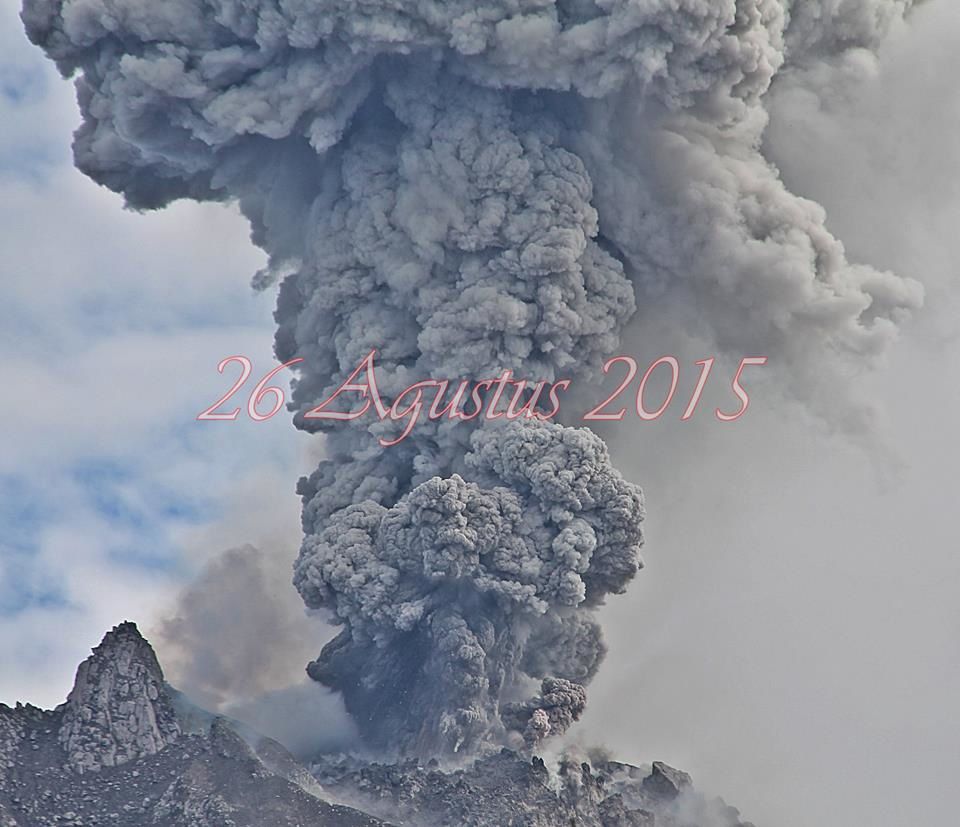 Explosion at the top of the Sinabung 08/26/2015 - photo Firdaus Firdaus Surbakti / Komunitas Beidar Sinabung
In Ecuador, the Tungurahua and Cotopaxi volcanoes continue their activity.

In Tungurahua, it raises the two 26.08 VT earthquakes, 131 earthquakes LP and 13 emission tremor episodes. Vapor emissions of water were visible in the evening after a clearance from the top in this cloudy day.

In Cotopaxi, there are one earthquake VT, 59 earthquakes LP and 32 emission tremor episodes. Ash falls were reported on areas of Manabi and Santo Domingo de los Tsáchilas. The cloud cover remains high and left see a continuous plume from a height of 1,500 meters then heading north-west.