Publié le par Bernard Duyck
In Mexico, Colima presented yesterday October 5 to 7:50 a large explosion, accompanied by pyroclastic flow, only documented on webcam images.

In Ecuador, the activity of the Tungurahua is considered as moderately high. The level of seismicity remains important, but no direct observation is possible because of cloud cover. Intermittent rains of 4 October caused the descent of muddy water in the gullies without disrupting trade and tourism of Baños de Agua Santa Township.

Source: El Comercio

In Cotopaxi, activity levels remain unchanged: moderate internal, and low surface activity. The volcano remains in the clouds, and an evening thinning allowed to view a plume of gas, steam and ash rising to 500 m. above the crater, spreading out to the west; a smell of sulfur is reported in the Tanipamba sector. Sulfur dioxide emissions reached 5.487 tons / day.

The media continue to learn about precautions in case of ash fall.

Source: El Comercio and IGEPN.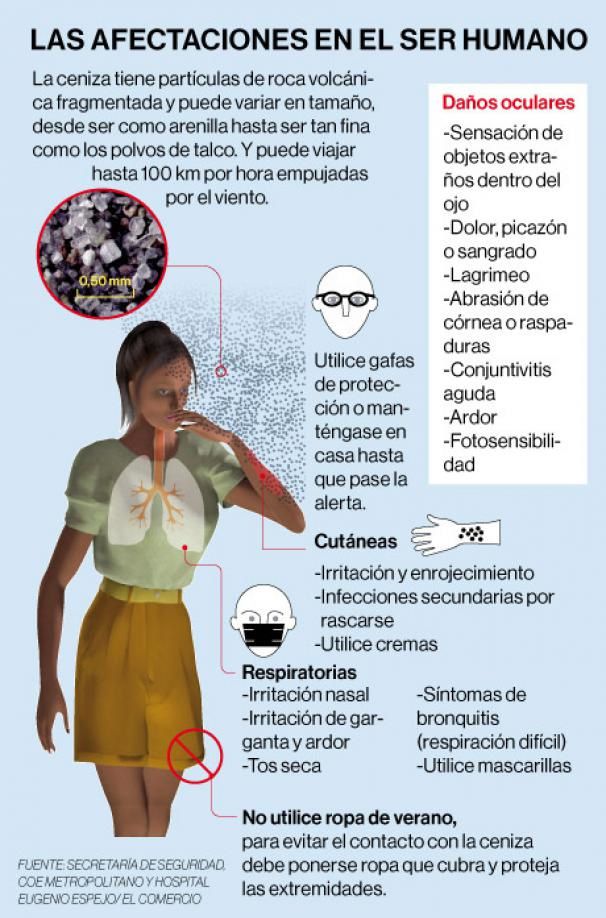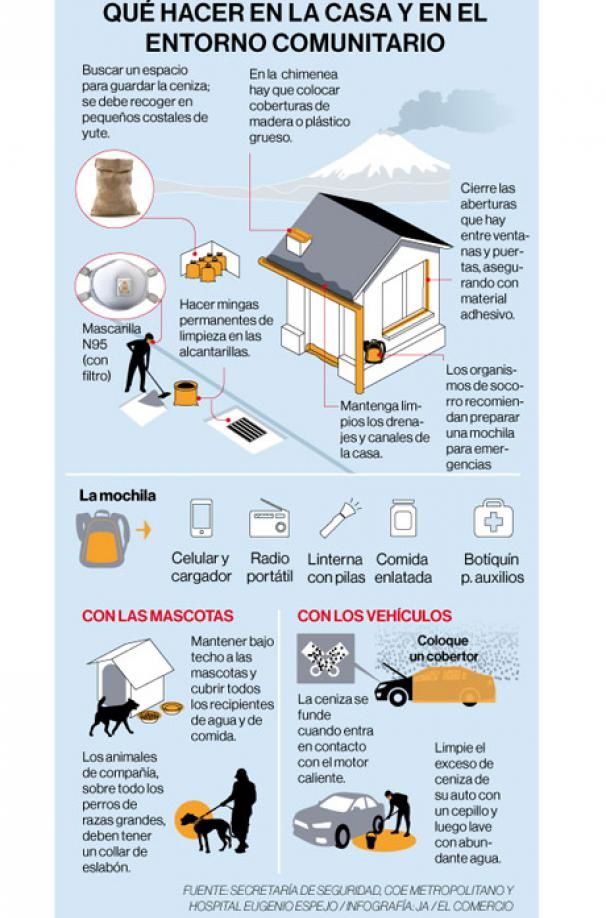 Precautions in case of ash fall in the area of ​​health and the local environment - Doc. El Comercio
Thhe website Culture Volcan retransmits a local commentary on the Ijen / Java, where access was temporarily closed by the authorities, due to the instability of the acid lake this October 1st.


Some specify the Icelandic Jökulhlaup :

Considered as the largest ever recorded, it caused extensive damage to agricultural land and certain infrastructure; a bridge had to be closed, due to the receding of its roots, following the shoreline erosion by the flow.
A field trip revealed that the ice breakup had several exit points, marked by ice fragments dispersions to the surface of the glacier, size ranging from 10 meters near the exit point, about ten cm. distally, which contrast with the dark bands of sediment debris. The stream is then passed in six or seven outputs on the sandur.
Subsidence in East Glacier cauldron reached 82.7 meters since the beginning of the episode on September 26.

The level of the rivers of the south and southeast of Iceland is of concern due to the heavy rains lasting recent days. The rivers draining the Myrdalsjökull and the southern Vatnajökull can cover the circular road in various places.

Source: Icelandic Met Office