Publié le par Bernard Duyck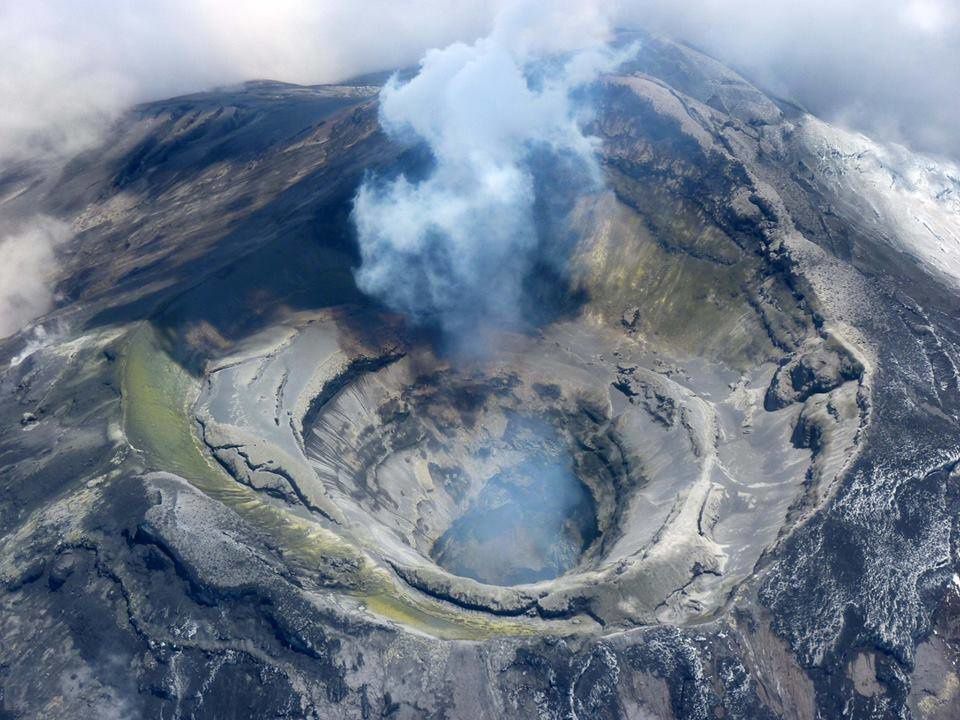 The crater of Cotopaxi at the last overview - photo Jean-Luc le Pennec, volcanologist from IRD working with the IGEPN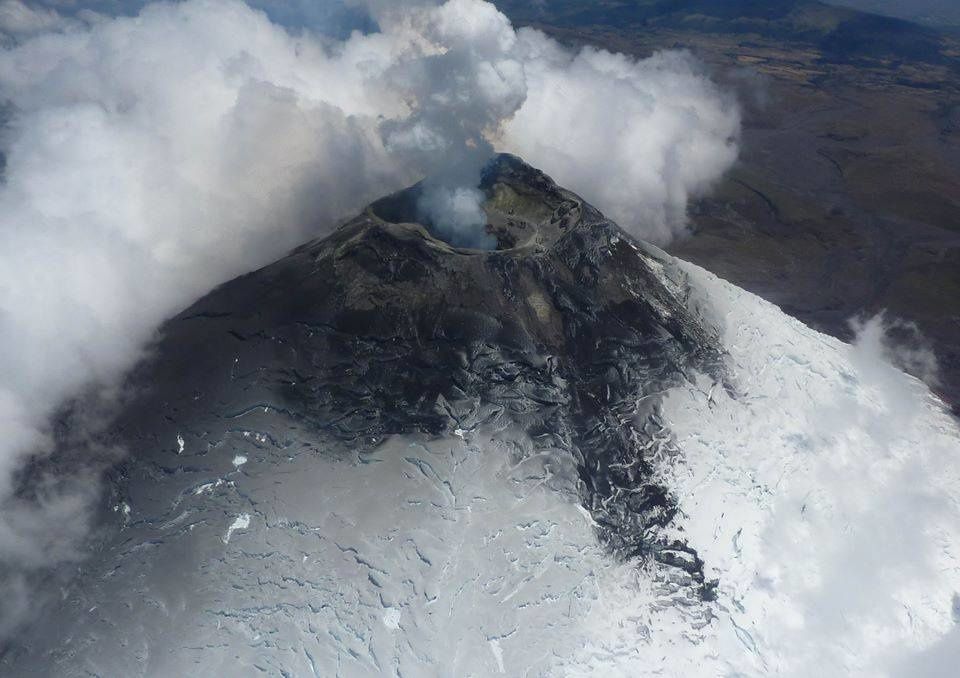 The summit of Cotopaxi at the last overview - photo Jean-Luc le Pennec, volcanologist from IRD working with the IGEPN
In

Cotopaxi

/ Ecuador, heavy rains caused two minor lahars, on the upper parts of the volcano and not affecting the populations.
Rains remobilised indeed ashes that accumulated on the flanks of Cotopaxi since the first phreatic explosion of 14 August 2015.

The pressure inside the volcano continues, characterized by volcano tectonic earthquakes. The yellow alert is maintained, because of the internal activity categorized as moderate and surface activity considered as low. Gas and steam emissions continue on September 30, and a sulfur odor was reported north and south of the volcano, about Latacunga.

Source: El Comercio, the official website of the IG is unavailable that day.
In Iceland, the glacial flooding continues, fueled by Eystri Skaftarketill cauldron; this cauldron has seen its level to subside over 50 meters at the moment I wrote to you, and the flow of the Skaftá river is currently 600m³ / s, six times its normal flow. The flood was detected at 8:22 by the IMO to Sveinstindur; it should reach the Skaftárdalur area around noon.

A caution notice was issued by the IMO for hikers: roads near the Skaftá river can be flooded and hydrogen sulfide, carted by water, can up to high levels damaging the eyes mucous membranes and the respiratory system. It is recommended to keep away from Skaftárjökull, Tungnárjökull and Síðujökull glaciers.

Sources: IMO - Iceland Review - mbls.is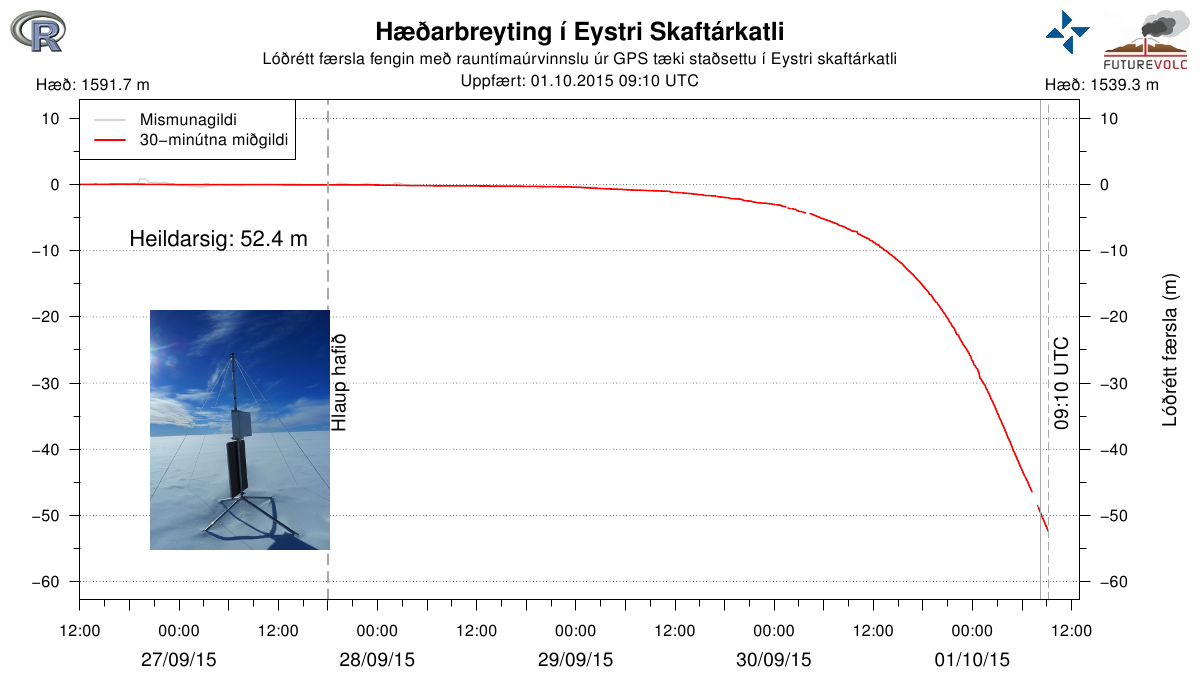 Subsidence of more than 50 meters of the cauldron Eystri Skaftarketill this November 1, 2015 at 9:10 am - Doc IMO / UN.of Iceland / Futurvolc
Left, hydrological measurement stations monitoring the glacial flood - right, side glaciers of Vatnajökull - one clic to enlarge
The activity continues at Nevado del Ruiz / Colombia, with a push of tremor this September 29 at 4:33 p.m. local and emission of ash amount to about 2,000 meters above the summit. The ash fall should reach people in the west-nor-west of the volcano, Chinchiná, Villamaría and Manizales.

Source: Volcano Observatory in Manizales.
The Colima, Mexico, presented on September 30 at 2:24 a loud explosion accompanied by a heavily loaded in ash plume, and browsed by many electric shocks due to friction between ash particles.

Source: Webcams of Mexico / Retuit