Publié le par Bernard Duyck
The Fuego volcano, Guatemala, in strombolian eruption, always presents tremor, moderate explosions with projections 300 meters above the crater. They feed three lava flows coming down the ravines Trinitad, Las Lajas and Santa Teresa, of 1,200 and 1,500 meters length..
An increase in activity, coupled with rain, could generate pyroclastic flows and/or lahars, mainly in ravines Trinidad, Las Lajas and El Jute.
CONRED maintains the alert Amarillo Phase 2, and the Civil Aviation Authority reports the presence of ash at an altitude of 4,500 m. extending for 12 km towards W and SW of the volcano.
Sources: Insivumeh & Conred
The Turrialba / Costa Rica present this October 26, between 0h and 15h, 17 eruptions, most accompanied by a plume rising 300 meters above the active crater, the last with a plume of 500 meters.

The explosions continued on October 27, day in which there were 29 eruptions in 14 hours - see the seismogram where the black arrows point to the start of each episode. The largest eruption occurred at 8:37, with an ash column rising to 600 meters.

Source: OVSICORI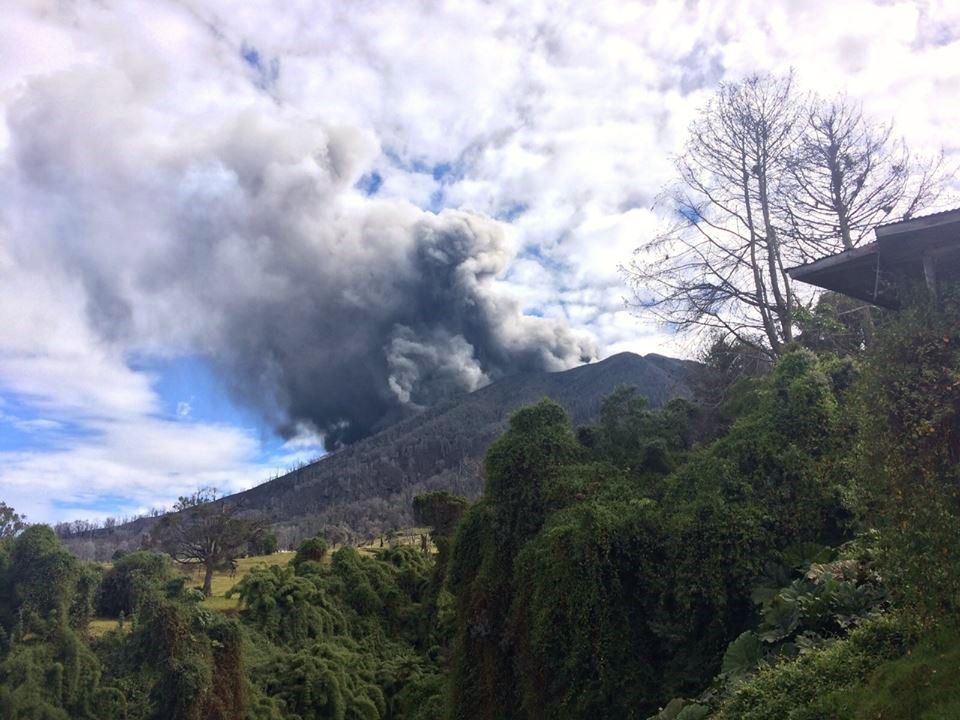 Turrialba since LA Central 10/27/2015 / 8:30 - Photos Reina Sanchez / Parque Nacional Volcan Turrialba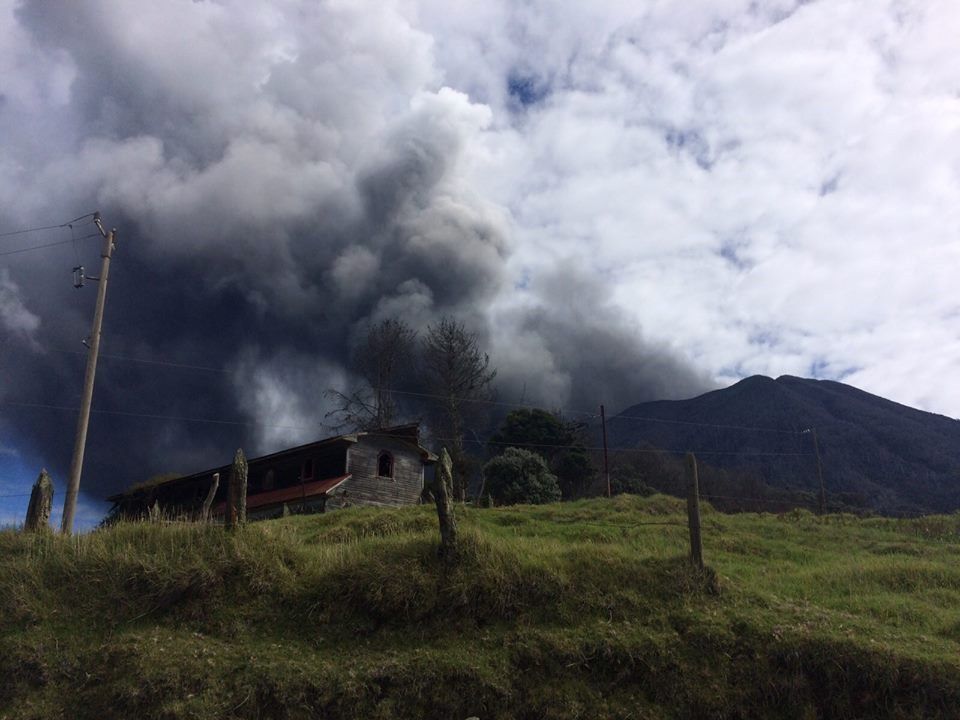 Turrialba since LA Central 10/27/2015 / 8:30 - Photos Reina Sanchez / Parque Nacional Volcan Turrialba