Publié le par Bernard Duyck
The building housing the headquarters of the Park of the island of Fogo in Cape Verde Nature, is the winner of Archdaily International Building Award 2015 / Section cultural buildings.

Created by OTO Arquitectos Lisbon, this space well integrated with the surrounding nature, must not only house the responsibility technicians for monitoring the volcano, but also the collections of the local fauna and flora, recreational, and cultural places for both residents and visitors to Cha das Caldeiras, auditorium, outdoor amphitheater, outdoor café and library.

Given the specific implantation conditions in the caldera of Fogo, the building is self-sufficient, electricity and water supply levels. His ventilation is passive. Night lighting of buildings imperceptibly radiates outward in order to not disturb birds that fly over and nest around the site.

Local materials have been preferred for the construction of this very minimalist spiral, and volcanic ash cover the roof and external areas, planted with local plants. Dark and matte shade, it just emerging from the ground.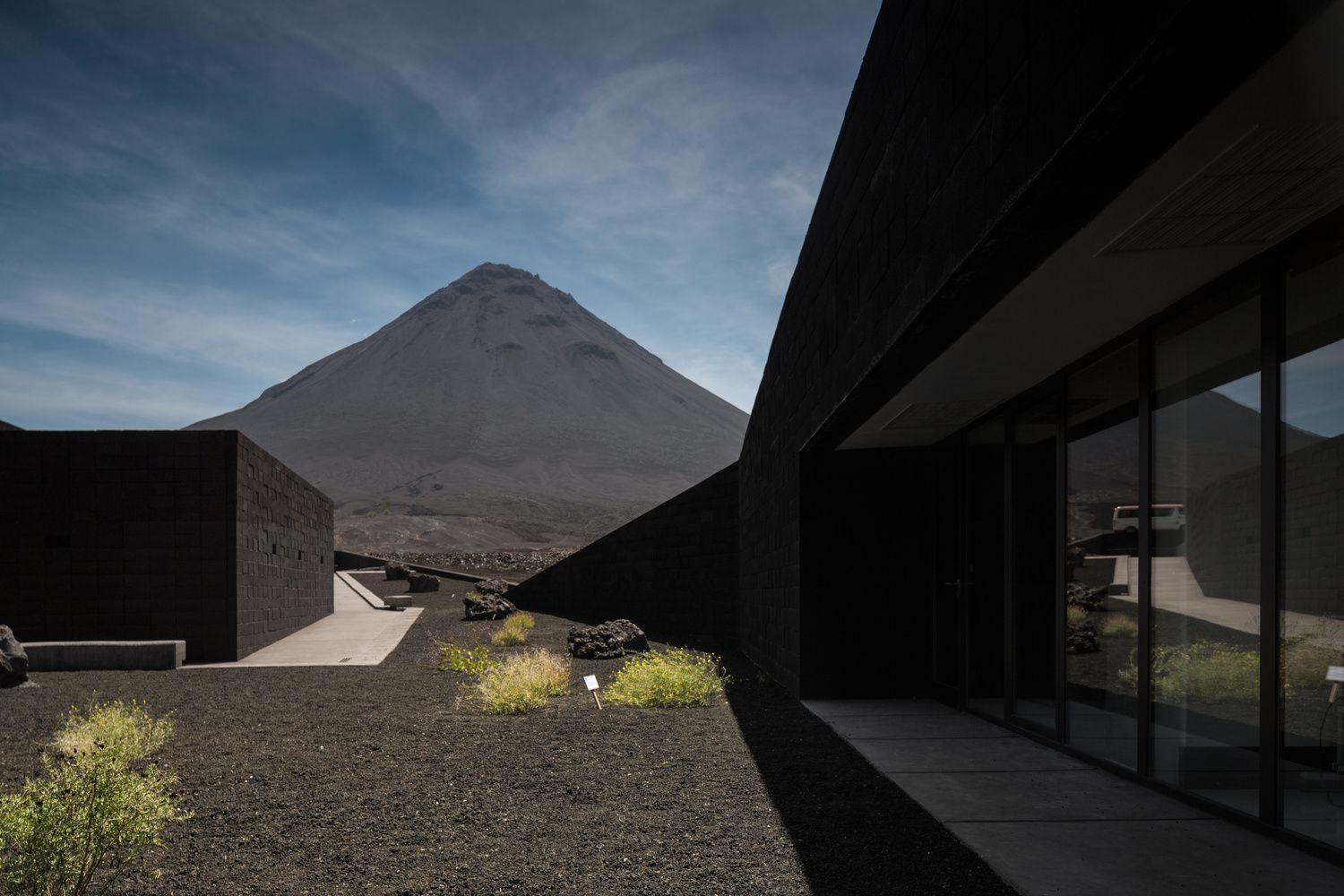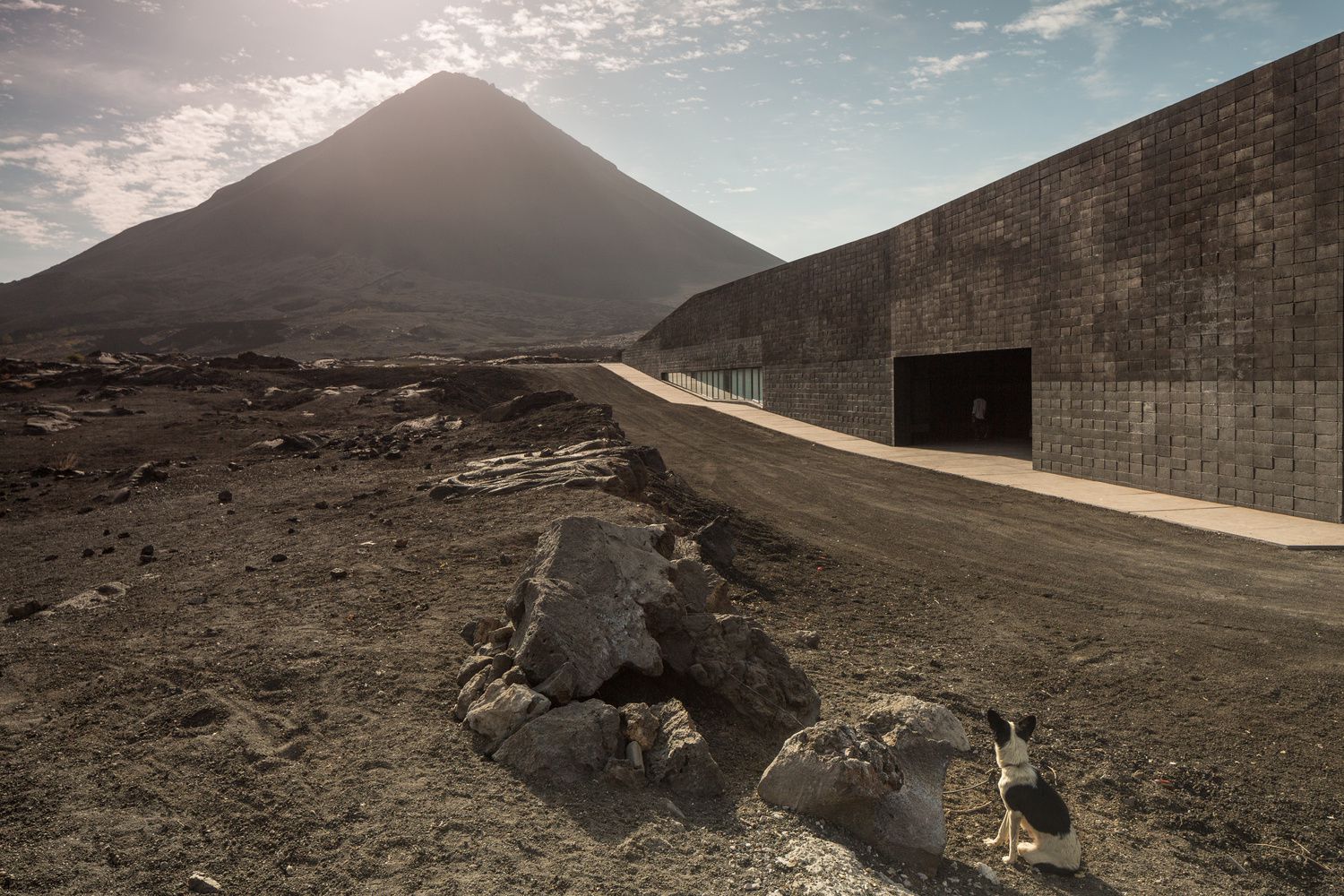 Cha das Caldeiras: the headquarters of the Natural Park and the Fogo volcano in early 2014 - photo OTO.pt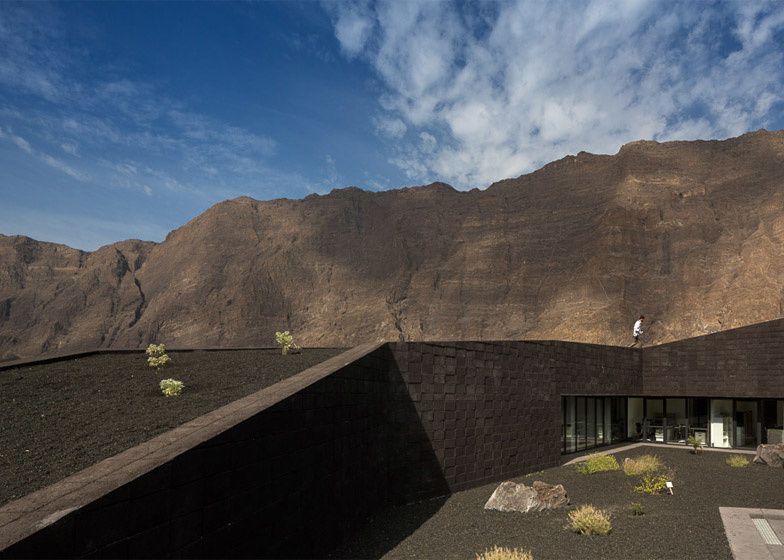 Cha das Caldeiras: the headquarters of the Natural Park early 2014 - photo OTO.pt / De Zeen magazine
Ironically, the dialogue between architecture and landscape was interrupted by the eruption of Fogo, only seven months after its opening in March 2014.

André Castro Santos, a founder of the architectural firm, describes this dramatic event. " The first three days, the building resisted and halted the advance of the lava, only the south wall being destroyed. But the fourth day, the volcano became stronger and the building was swallowed by lava ... It took seven years to complete, and he lived only seven months. We believe that these structures are eternal, but the nature is the strongest " .

Built near the villages of Portala and Bangueira, the building of the Natural Park, completely destroyed by the eruption of Fogo volcano, should be rebuilt, perhaps out of the caldera ... but when and with what funding ?

Its spiral shape was perhaps a premonition ... the volcano creates and destroys its own environment, at his own rhythm, an eternal renewal !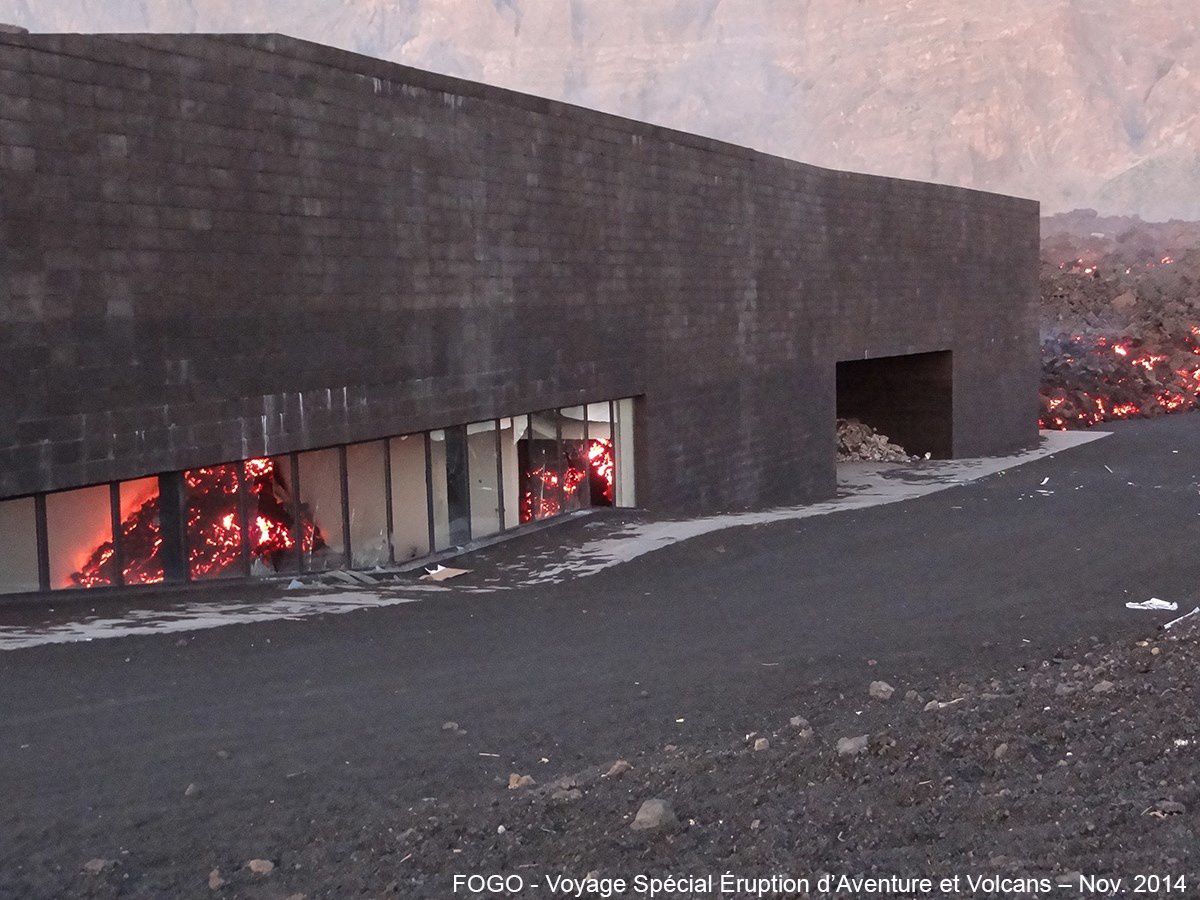 Cha das Caldeiras: the seat of the Natural Park overrun by lava in November 2014 - photo Special travel Adventure & Volcano / Guy SaintCyr, Michael Grant and Pippo Scarpinati