Publié le par Bernard Duyck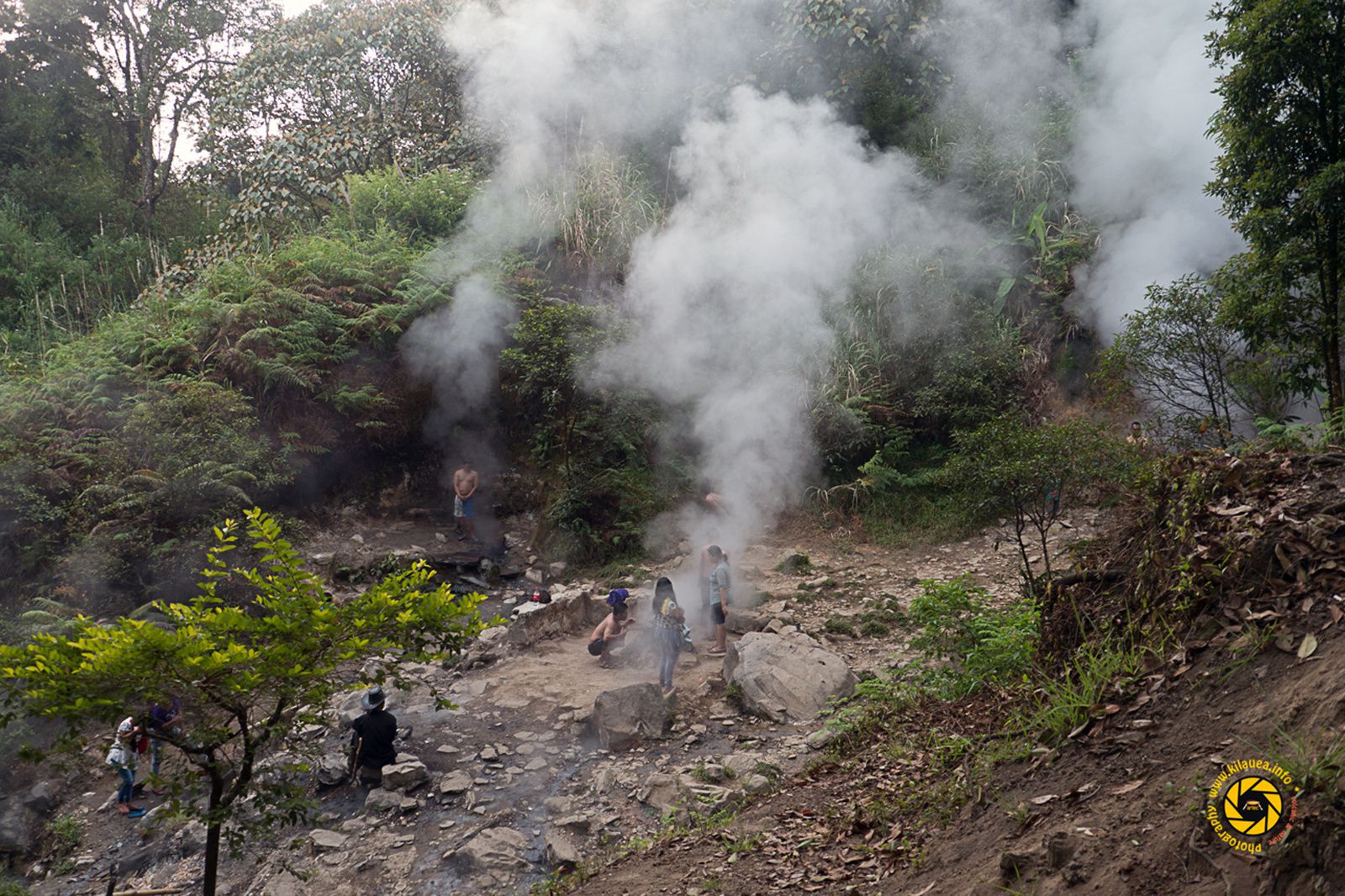 Geothermal field Kawah Kamojang - Indonesians take advantage of volcano's vapors - Photo © 2015 Jean-Michel Mestdagh
The first geothermal field developed successfully in Indonesia, Kawah Kamojang, is located in western Java island, 7 km from the Guntur active volcano, and in the caldera Pangkalan dating from the Pleistocene (around 2.58 - 2 Ma).
Pangkalan caldera of 4 km by 2.5 km, with high sides of 50 meters, is the consequence of a fault collapse.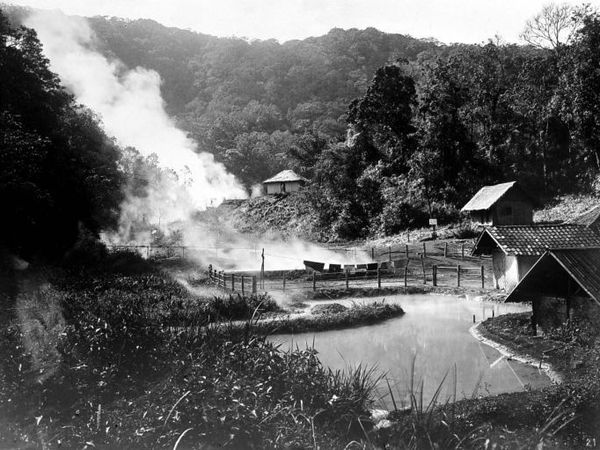 Kawah Kamojang - worker in 1935 / excursion to Kawah Kamojang (1925-1933) / bath in the crater of Kamojang (1920-1940) - archival photos Troppen Museum - one click to enlarge
The thermal area of ​​1.2 km by 0.7, occupies a densely wooded graben-like structure; it consists of fumarole, lakes and hot springs, mud basins ... the soil is everywhere fuming and hydrothermally altered, with temperatures close to the boiling point.

The geothermal field is located on a Quaternary volcanic chain oriented WSW-ENE, which includes the complex of Gunung Rakutak, Ciharus, Pangkalan and Gandapura, Gunung Masigit and Gunung Guntur. The age of the volcanoes gradually decreases towards the ENE, from the Pangkalan formation with 1.2 Ma to the Gandapura formation with 450,000 years.

The first well was dug there in 1926 by the Dutch colonial government. Today, four units are operating on the slopes of Gunung Guntur; they depend on PT Indonesia Power, a division of PT Pertamina Geothermal Energy. The power is passed from 30 MW in 1987 to 200MWe in 2007.

Located in a volcanic complex became a popular tourist destination, known by Indonesians as "Switzerland of Java", Gunung Guntur dominates the Garut plain of 1550 meters; on its side, a lava flow is the trace of an eruption dated 1840. The volcano, whose name means " thunder ", produced frequent explosive eruptions in the 19th century

Sources :
- Global Volcanism Program - Kawah Kamojang
- PLT Kamojang - link
- West Java Geothermal update – Achmad Fadillah & al. - link
- Kamojang foeld study, using formation images to resolce reservoir delineation and developments issues in West Java – by T.Huntoro & al - link
- Global Volcanism Program - Guntur