Publié le par Bernard Duyck
"Word to readers" takes us to the west of the island of Java and the volcanoes located southeast of Bandung, thanks to photos of our friend Jean-Michel.

First the Papandayan, a complex stratovolcano with four wide summit craters and which culminates at 2665 meters.

Its building goes back to holocène, there are more than 12,000 years, with the accumulation of andesite to basaltic lava flows, pyroclastic deposits and ash flows; all strongly altered by hydrothermal activity that caused debris avalanches.


His first historical eruption was in 1772 : a phreatic eruption caused a collapse in the northeast part of Papandayan and given a horseshoe shaped to the crater Kawah Mas, the gold crater. During this eruption, pyroclastic flows and debris avalanches destroyed 40 villages, causing 2957 casualties.
Then, there are only a few small phreatic eruptions (in 1772, 1923,1925).
Between 1920 and 1940, the Papandayan is cited as responsible for several fatal accidents due to emissions of carbon dioxide in the "Death Valley", located east of the active crater.
In November 2002, a larger phreatic explosive eruption force thousands of people to flee their villages. (see details in the next article)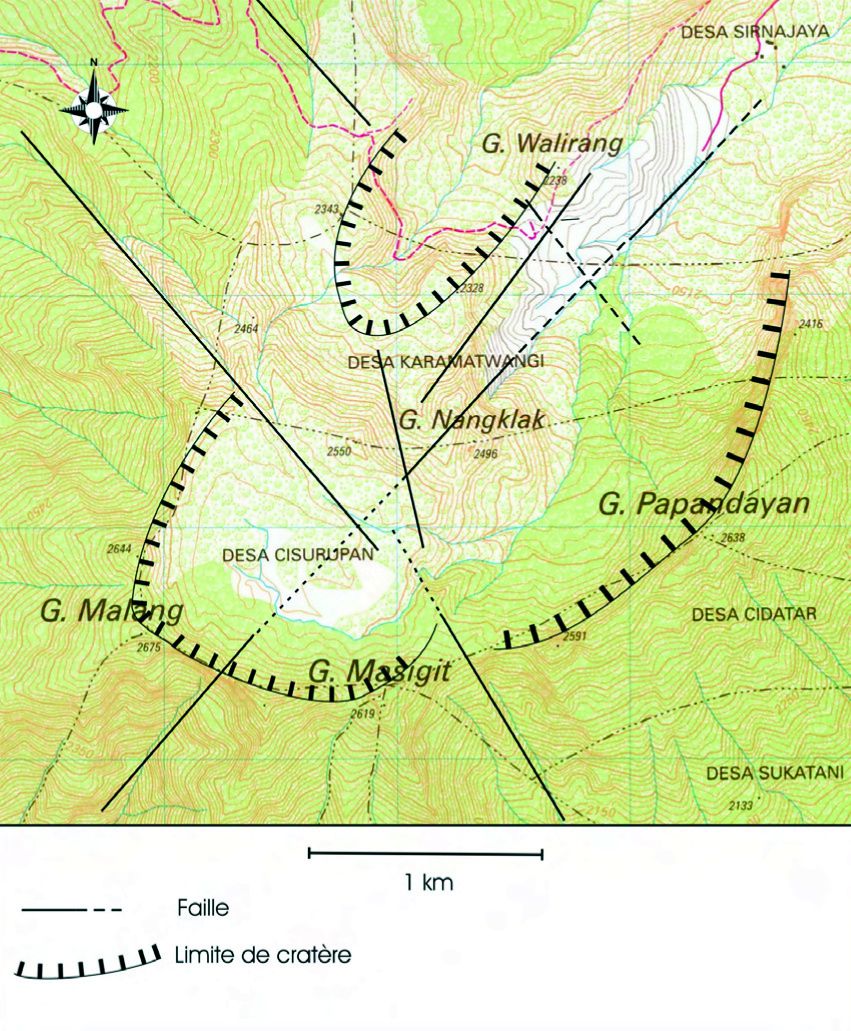 Map of Papandayan, with its summits and its main structures (faults) - according to A.Mazot / ref. in sources
These phreatic eruptions and fumerolian fields show the presence of a large hydrothermal system.
All the subtleties on this hydrothermal system are developed for specialists in the thesis of Agnes Mazot / Free University of Brussels, by following this link:
http://www.ulb.ac.be/sciences/dste/volcano/AM/Mazot_these.pdf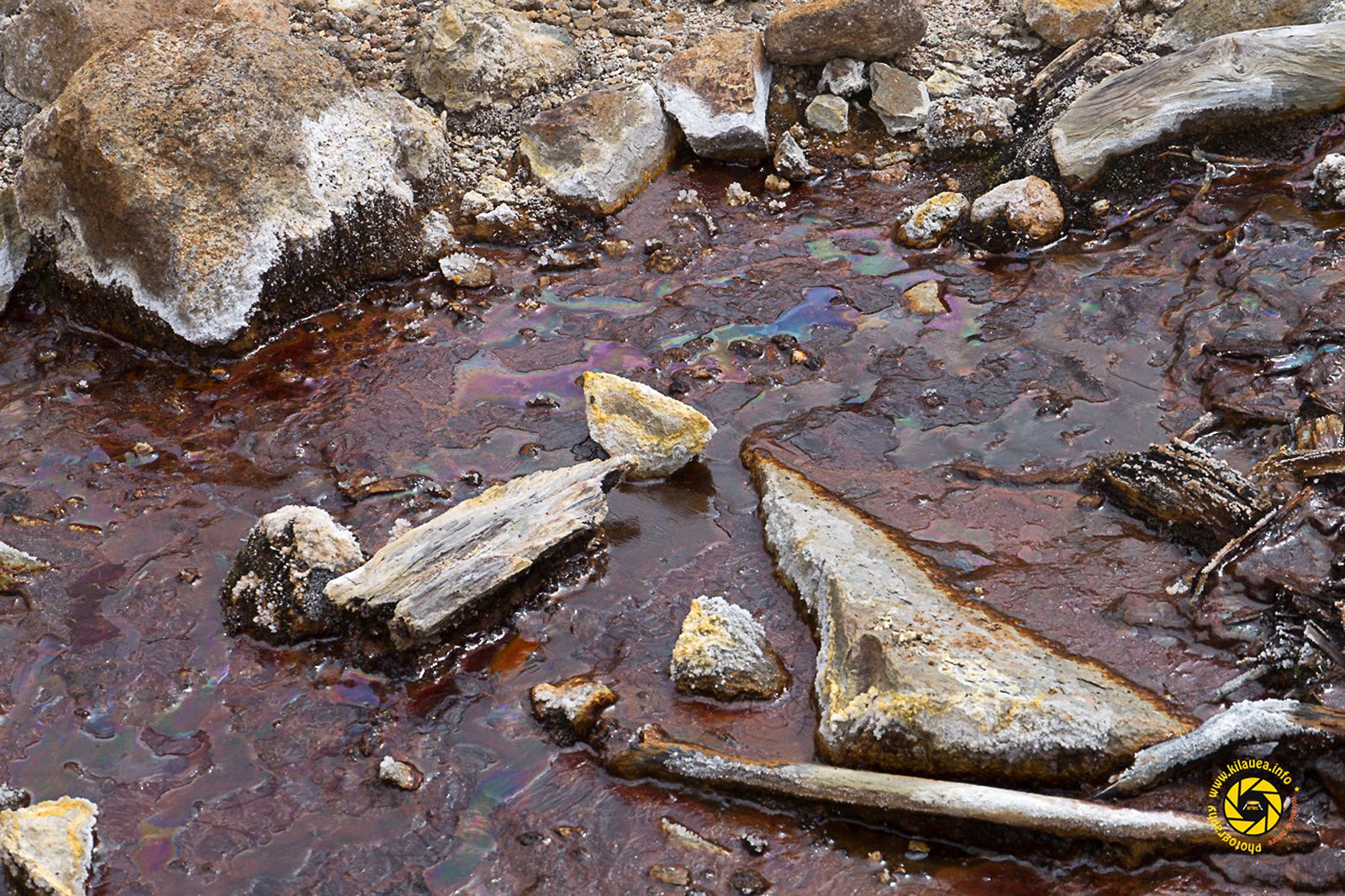 Papandayan - a changing world, where the water can make blood hues - Photo © 2015 Jean-Michel Mestdagh
In 2015, four warnings after swarms of earthquakes and volcanic white plumes amount between 30 and 50 meters above the crater justified maintaining the alert level II / Waspada, established since 06.06.2013.
To follow: the eruption of 2002 in details, then Gallungung.
Sources :
- " Parole aux lecteurs " , avec les photos Jean-Michel Mestdagh, que je remercie
- Activité hydrothermale des volcans Kelud et Papandayan et évaluation des flux de gaz carbonique – thèse de doctorat d'Agnès Mazot /U.L.B. - link
- Global Volcanism Program - Papandayan