Publié le par Bernard Duyck
At Rinjani / on Lombok, a small reduction of activity on November 12 was followed by beautiful explosions on November 13, 2015 at 6:52 p.m. local. (PVMBG)

On Java island, Bromo was put on alert level II / Waspada this November 3, following an increase in tremor of degassing, the increase in sulfur emissions and the change of color of the emitted plume. (Culture volcan)

In Vanuatu, Yasur activity was high, with stronger explosions and bombs expelled around the crater. Volcanic gases and ash affect the surrounding villages under the wind. Vanuatu Geohazards raised the alert level to 2.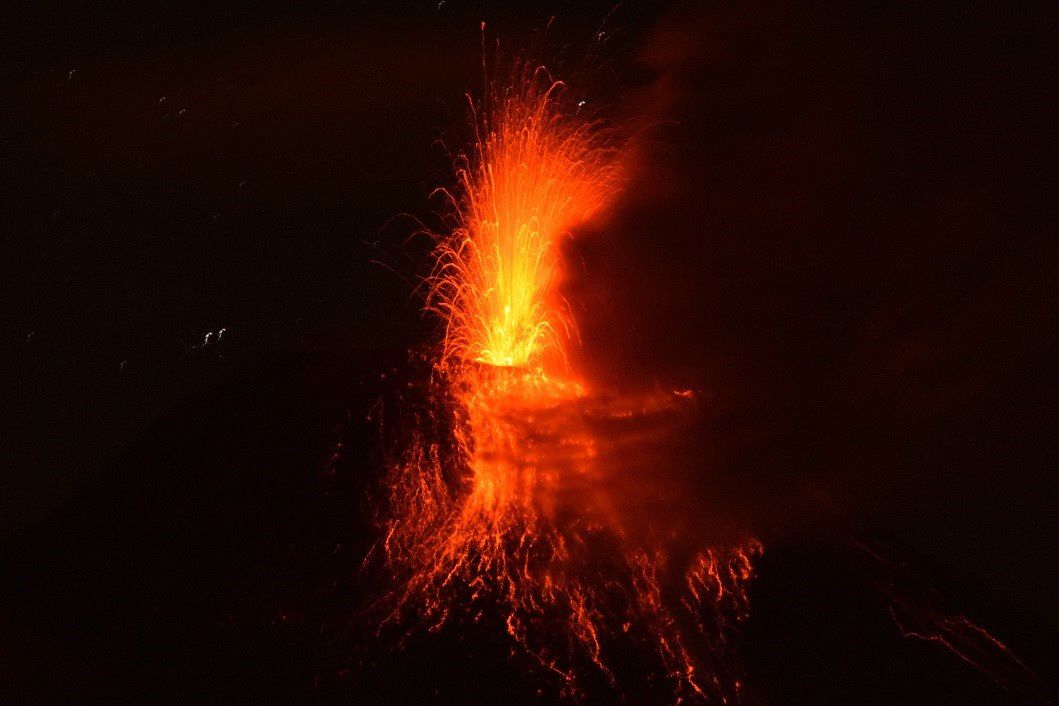 Tungurahua 11.12.2015 / 19h LT - issuance of incandescent material and benefits on top of the volcano - Photo V. Valverde (IG-EPN).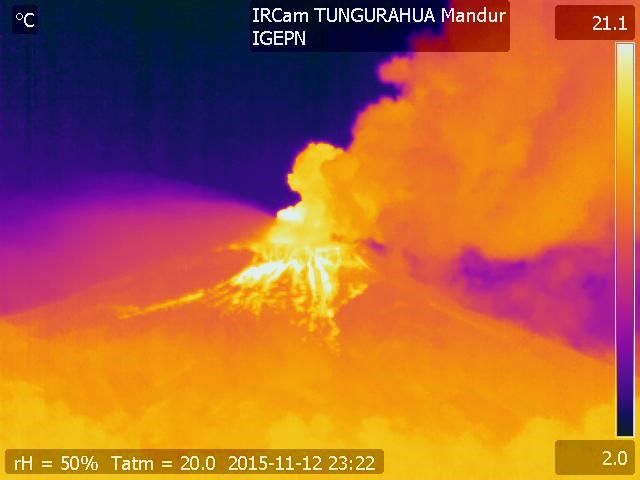 Tungurahua - thermal image 11.12.2015 / 6:22 p.m. - accumulation of incandescent material on the upper slopes - Doc. IGEPN
In Ecuador, the Tungurahua saw its surface activity increased since November 9, 2015.
The ash plumes reach 4,000 meters above the crater and ash falls affect a large western sector. The inclinometers of the Retu station at 3,900 m, indicates an accelerated deflation, probably related to magma ascent at an altitude higher than the station.
In the evening of 12 November, incandescent materials were issued, falling about 500 meters below the crater.
On 13 November, explosions accompanied by ash plumes continued.

Source: IGEPN