Publié le par Bernard Duyck
At Piton de la Fournaise, the activity, effusive in its third phase, is still concentrated in the peak Kalla and Pele. In six weeks of eruption, the cone reaches a height of forty meters ... on October 8, its height was 51 meters, but it fluctuates, subject to edification and destruction phases.

Since August 24, 52 million cubic meters of lava were issued. The lava flow have not progressed to the Grandes Pentes, but have spread and taken height; it reaches almost 45 meters just downstream of the cone (Clicanoo)

On October 31 in the afternoon, volcanic activity is almost zero ... at 4:17 p.m., a sharp reduction in tremor in two minutes announces the end of the current effusive phase, with the subsistence of a slight degassing. At 17 pm, no more lava fountains or strombolian explosion ... the Piton ... Kalla and Pele's is quiet.
Sources OVPF and medias.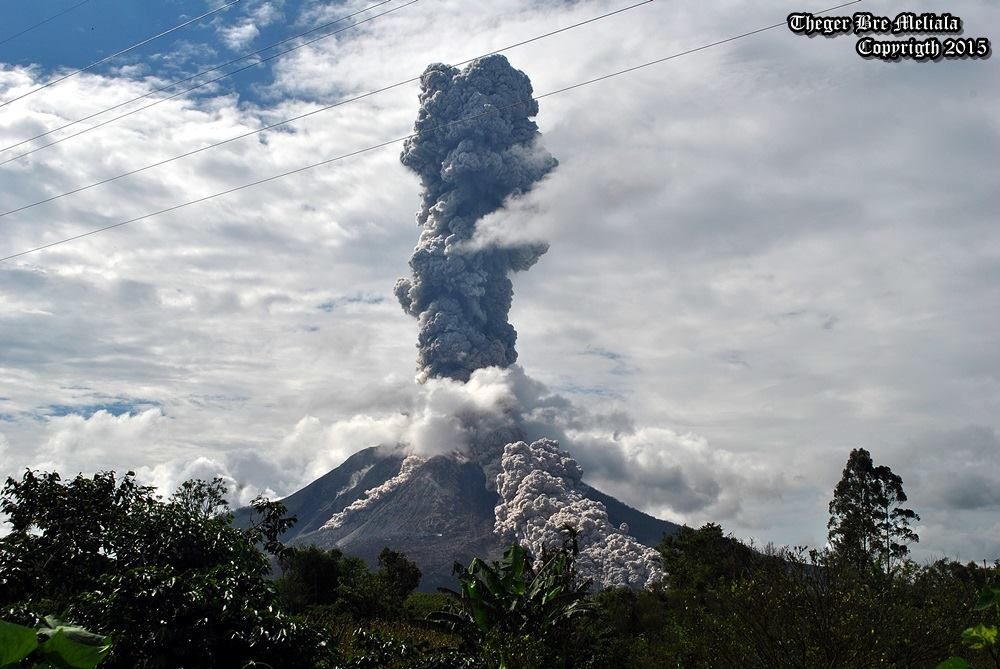 Sinabung - 10.31.2015 - explosion plume and pyroclastic flow of 2:48 p.m., from Perteguhen - photo Theger Bre Meliala
The Sinabung has produced at least two powerful explosions accompanied by emission of a plume of ash and pyroclastic flows that October 31.

The first, about 9:12, produced a plume of 1,000 meters and a pyroclastic flow that traveled about 3,500 m ; the second, about 14:45, was accompanied by a plume amount 4,600 meters and pyroclastic flows of 2.000 m. south and 3500 m. to the southeast. (PVMBG)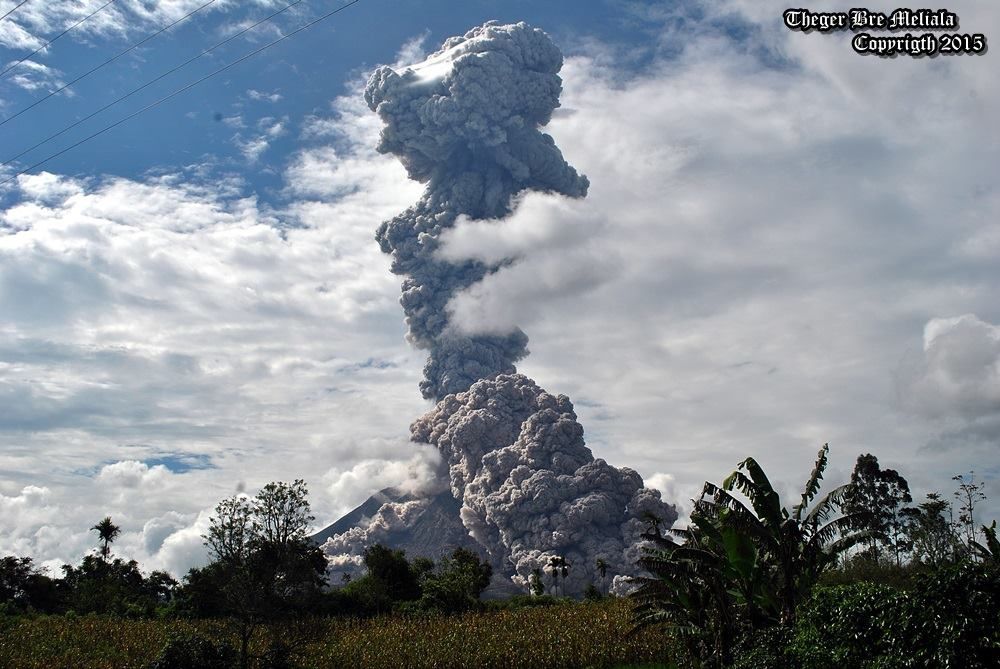 Sinabung - 31.10.2015- Development of the plume and pyroclastic flow - 2:48 p.m., for Perteguhen - Photo Theger Bre Meliala