Publié le par Bernard Duyck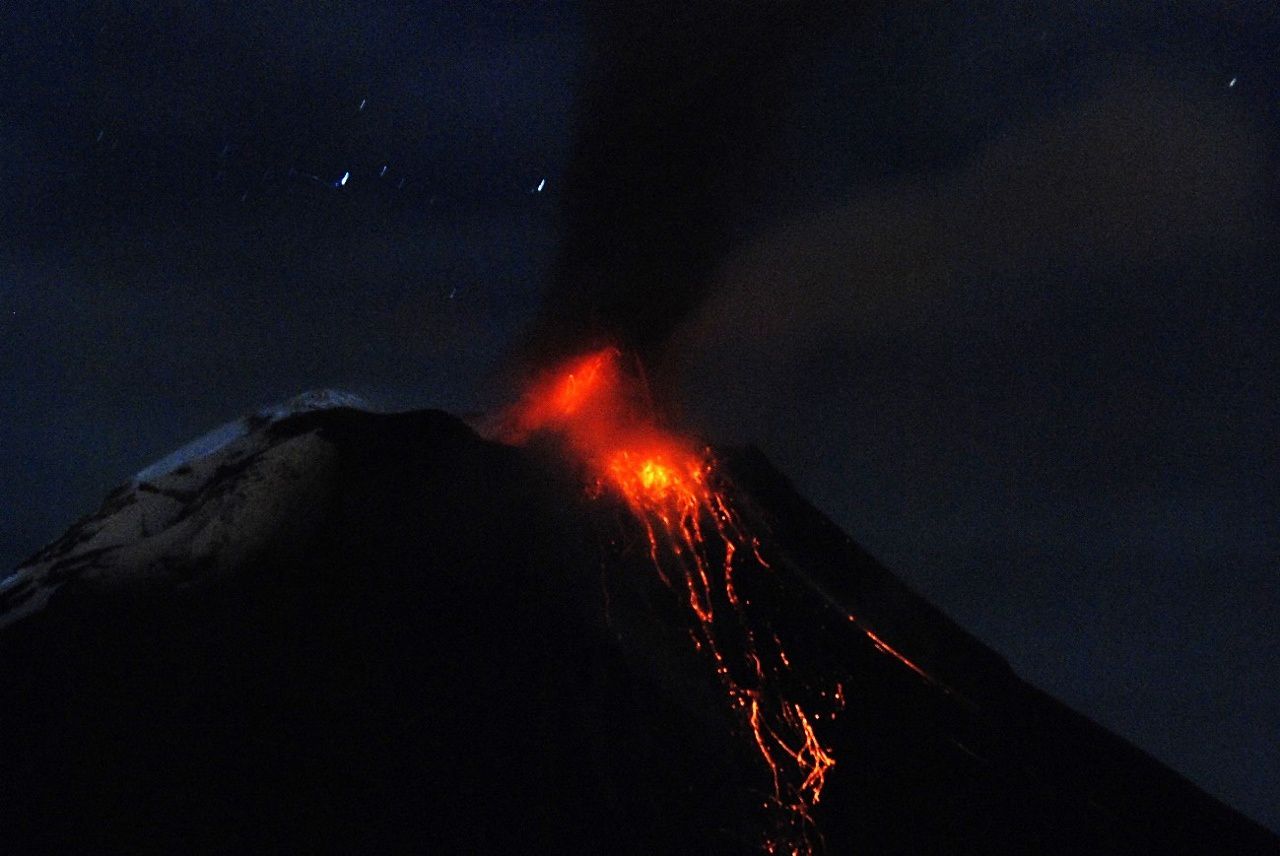 Tungurahua - strombolian activity in the night of 10.17.2015 - photo Santiago Santamaria - OVT / IGEPN
On the night of November 17 to 18, the IGEPN recorded a further increase in the activity of the Tungurahua, with a plume of gas and vapor moderately laden in ash, rising to 3,000 meters above the crater, and at first a glow with expulsion of incandescent material 500 m. above the crater and impact on the upper flanks of about 500 meters ; then between 2:10 and 3:30, a more intense strombolian activity, accompanied by a high ash emissions.

Ash fallout was reported on a northwest sector, which on Chonglotus already touched earlier (see article of 16.11.2015)

The alert level was raised to Orange for the area of ​​influence of the Tungurahua volcano, on November 18 in the morning.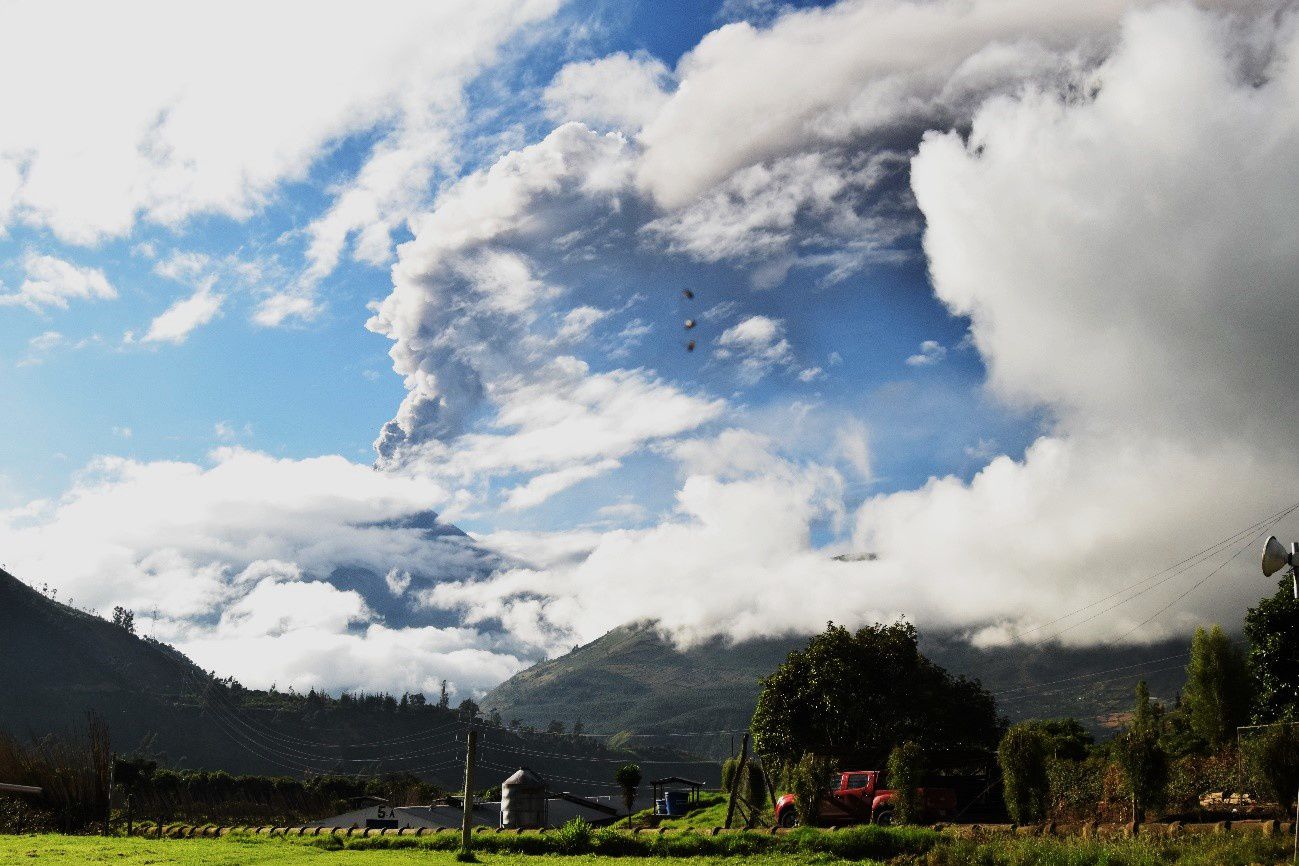 Tungurahua - 11.18.2015 - lightly loaded in ash plume in the day - photo Santiago Santamaría - OVT / IGEPN
The activity remained high in the night of November 18 to 19, characterized by gases, steam and ash emissions rising to 2,500 m above the crater. Heavy falls of dark gray ash are reported on Píllate, Manzano, Bilbao, Cusúa, Choglontús, Chacauco; a layer of light gray ash fell on Tizaleo, Atahualpa, Ceballos, Ambato, Pelileo and Martínez.

This morning, the plume is pointed at 2,000 meters above the crater and then dissipated to the west.

Source :
IGEPN - 11.18.2015 / 9:50 loc. - Actividad estromboliana en el volcano Tungurahua.- link
In Cotopaxi, the situation remains unchanged, with an alert maintained at Amarilla.

A controversy is busy developing on a project to build a dam / anti-lahar wall in La Caldera, in the parish of Rumipamba; it would be the pipe for the future lahars taking the rio Pita, so they do not affect the nearby rivers. Four thousand three hundred farms bordering the river and 16 000 people live in the area.
The structure is 200 meters long and 16 m. high, for a variable width of 4 m. and 16 m., respectively at the top and the bottom of the structure. Its construction would take only three months, with a budget of $ 2.5 million. Corruption rumors come tarnish this project. (El Comercio)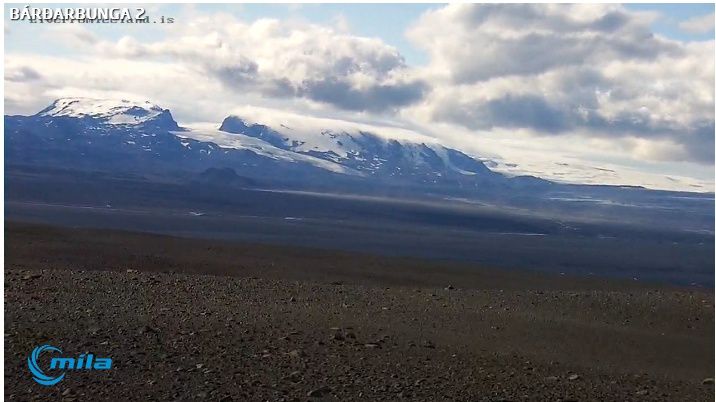 11/18/2015 - webcam Bárðarbunga - left, the Kverkfjöll, right, the Bárðarbunga - Photo livefromiceland.is.
In Iceland, Bárðarbungais inflating : measurements of GPS stations show signs of expansion around the caldera, indicating a magma accumulation beneath it.

These expansion signals are common after an important eruption, as it was found after the eruptions of Eyjafjallajökull and Hekla.

The seismicity up these days is marked by earthquakes up to a magnitude of 2.5 to 3.2 for the most important ; the latter at a depth of 500 meters in relation to stress in the crust. No signs of imminent eruption yet ... the volcano remains under constant surveillance.

Source: Icelandic Met Office.