Publié le par Bernard Duyck
The Turrialba / Costa Rica erupted on December 7 at 1:12, producing a large plume of gas and ashes. The eruption lasted more than 30 minutes, according to CONRED, which indicates multiple emission points during the eruptive process. During moments of climax, an emission of glowing blocks, have caused an accumulation on the edge of the crater.

This is the second episode this month, with this of December 7, which lasted about ten minutes.
At Fuego / Guatemala, Insivumeh recorded December 7, 25 explosions, including 7 described as moderate accompanied at gas columns and ash gray amount to 4400-4700 meters asl.
Etna 07.12.2015 / 9am - webcam Bronte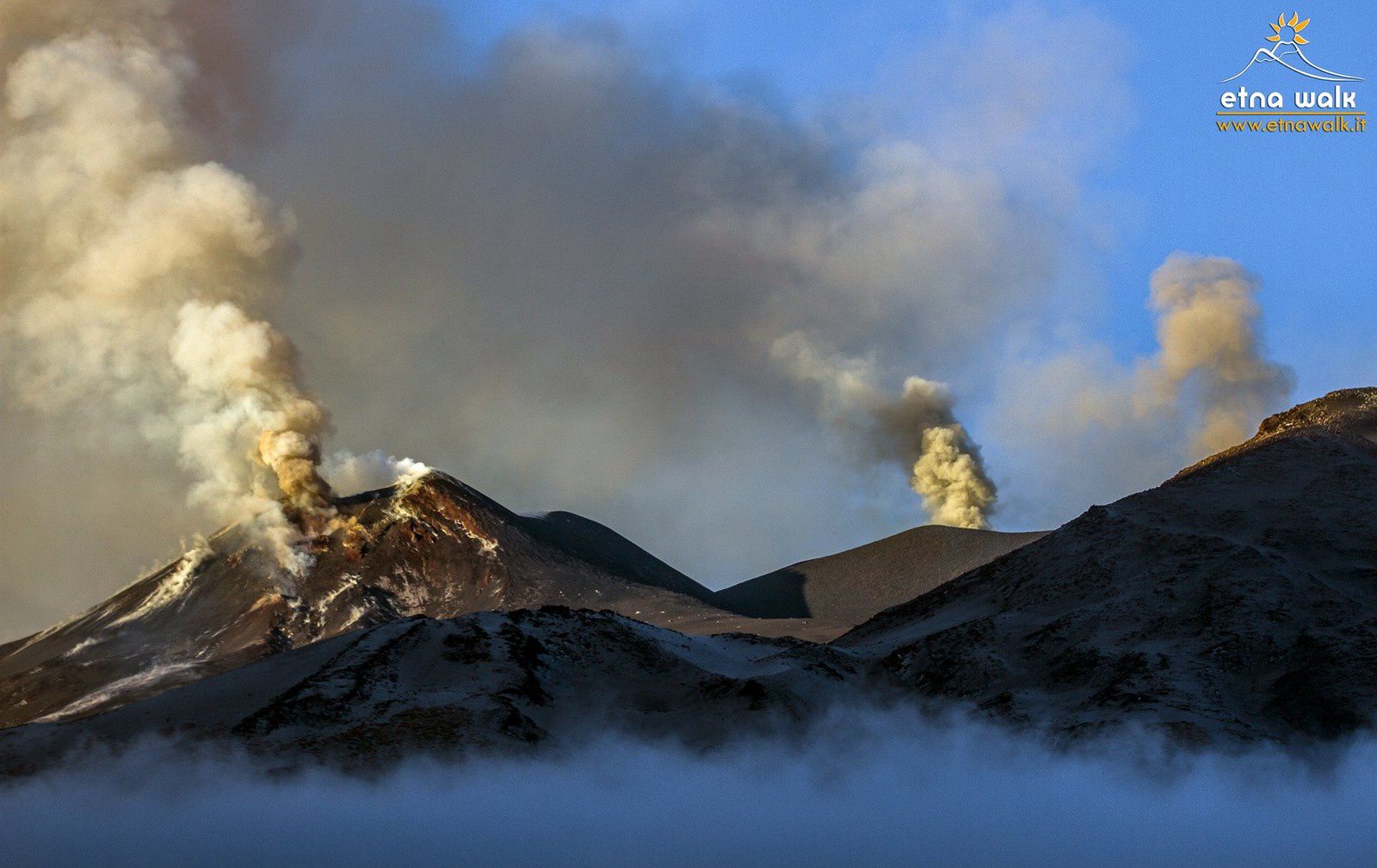 Etna - from left to right, the SE crater, that of Voragine and NE crater - photo Giuseppe Distefano / EtnaWalk
At Etna, the strombolian activity held during the 7th December and fell in the evening.

This morning, the intensity of the tremor decreased to 4 hours marking the reduced activity of NSEC. The lava flow on the side of the new South Cone is still visible on the thermal camera.
A beautiful picture of the activity of Bromo / Java 7 December 2015.