Publié le par Bernard Duyck
The volcanological observatory of Manizales recorded this December 22, 2015 at 6:09 local a volcano-tectonic earthquake at Cerro Machin, of magnitude 3. Another of same magnitude earthquake occurred at 6:22 local, followed by one of M 2,3. These earthquakes, associated with fracturation of rocks, and located in the main dome, were felt by the nearby inhabitants and until Cajamarca. The current level of alert remained at III / Amarillo, describing a change in behavior of volcanic activity.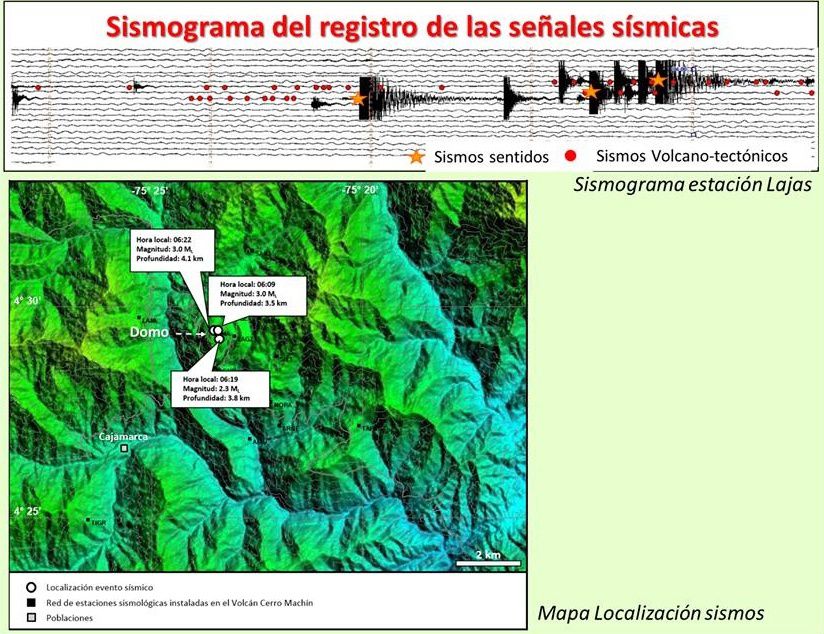 Cerro Machin - location and characteristics of the volcano tectonic earthquakes 12/22/2015 - the earthquakes felt are marked with a yellow star - Doc. Observatorio Vulcanologico Manizales
This small stratovolcano is located at the south end of the massive of Nevado del Ruiz - Tolima; a caldera, 3 km wide, breached to the south, is home to three dacitic lava domes. His last known eruption dates from the year 1180 ± 150 years.
The Nevado del Ruiz, also on alert Amarillo / III, is still unstable.
On 20 December, from 12:47 local, a tremor signal, associated with the emission of ash, was recorded by the observatory and supported by a strong sulfur smell. The levels of sulfur dioxide measured by the DOAS permanent stations are considered as the highest since the monitoring of the volcano during this cycle of activity. Cloud cover prevented the direct vision and rain over the volcano area have caused the precipitation of ashes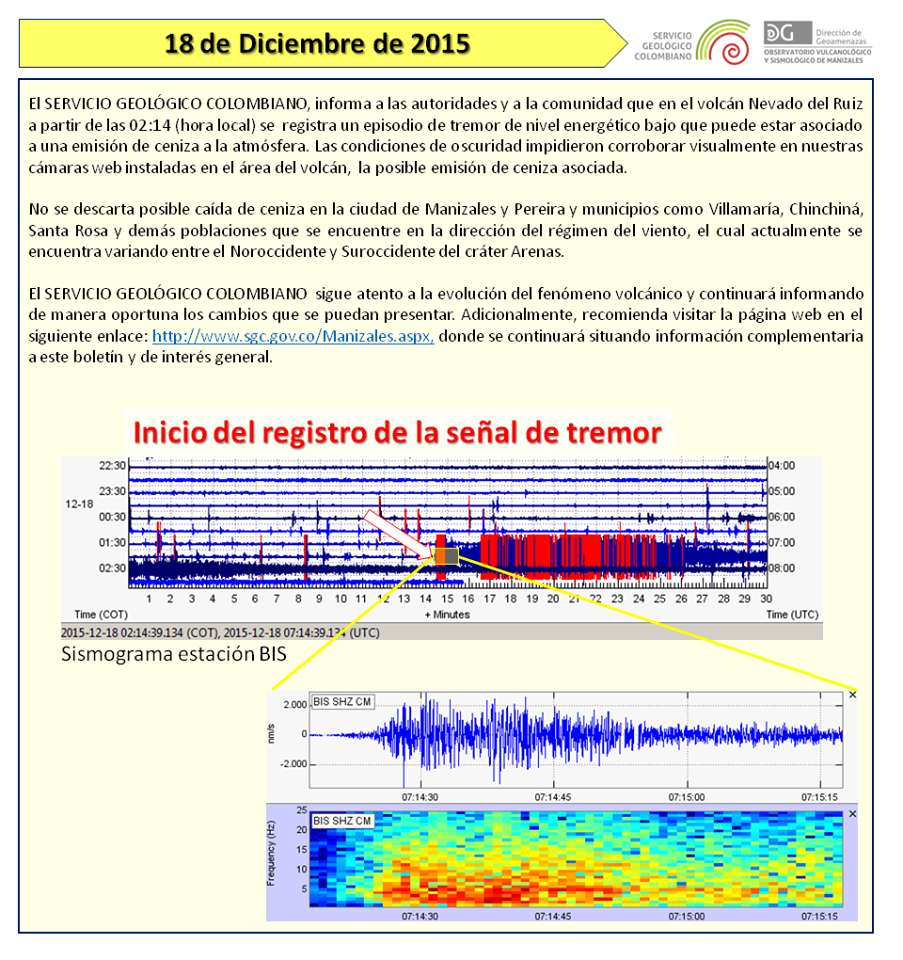 Nevado del Ruiz - 12.18.2015 - signal of tremor of emission - Doc. Observatorio Vulcanologico Manizales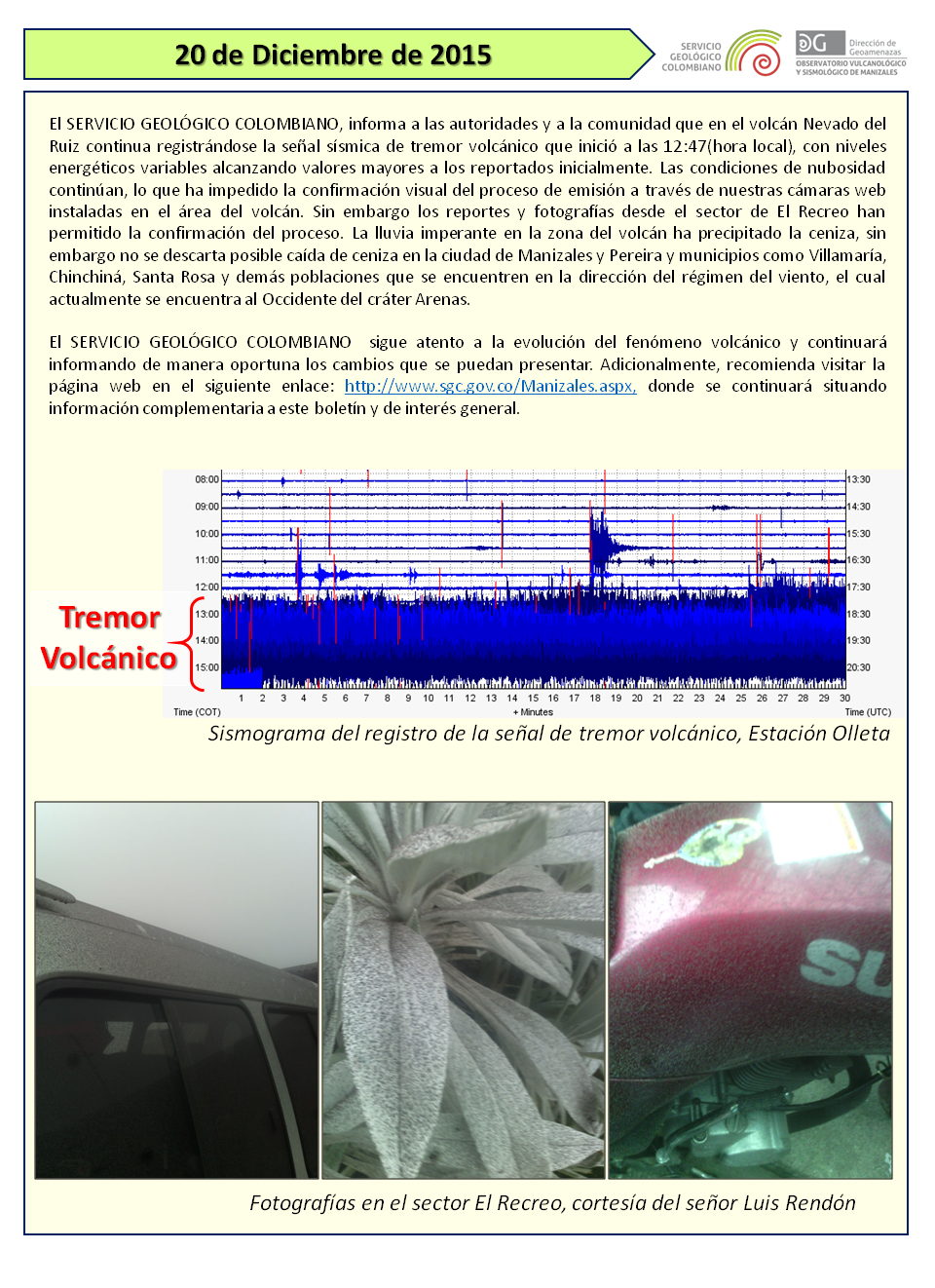 Nevado del Ruiz - 12.20.2015 - tremor of emission signal and the first pictures of ash fallout - Doc. Observatorio Vulcanologico Manizales
Sources: Ingeominas - Observatorio Vulcanologico Manizales