Publié le par Bernard Duyck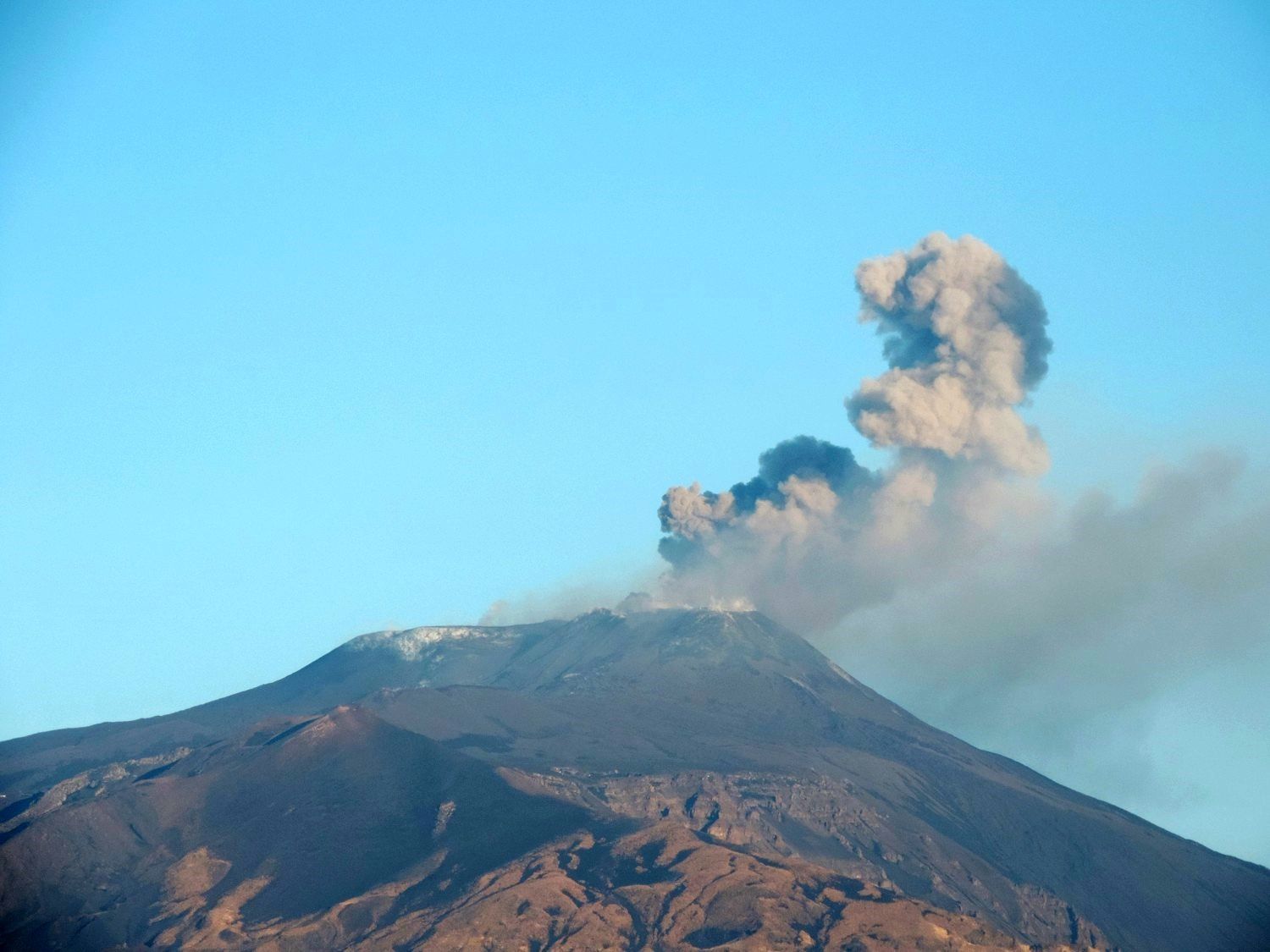 Etna - plume of ash and gases from the Northeast Crater (NEC) on 09/12/2015 - photo Boris Behncke / INGV Catania
The eruptive activity on Etna has continued with, on December 9, issue of ash gray-brownish at the northeast crater (NEC).

As INGV precise, these emissions are not associated with strombolian activity, nor lava fountains, as confirmed by visual observations and thermal camera. The plume consists of gases and pyroclastic material, pushed by the wind towards the coast of the Ionian Sea.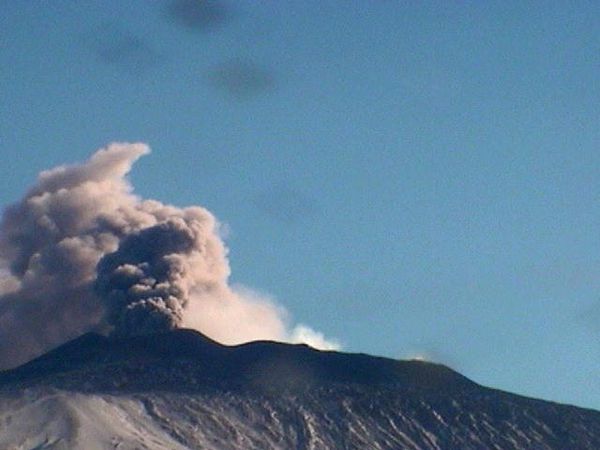 Etna 09.12.2015 respectively 9:01, 11:34 and 12:30- webcam Radiostudio 7 (6 -Bocca Nuova and SE Crater & 3)
The seismic swarm that marks the northeast flank of Etna has a significant decrease in frequency and magnitude of the episodes. To recall, two earthquakes of magnitude 2.9 and 3.8 were perceived by neighbors and centimeter cracks appeared on the road from Linguaglossa ro Piano Provenzana.

The INGV connects this to a dynamic environment characterized by the deflation of the volcano, after the magmatic drain generated by the paroxysms of Voragine, followed by the Strombolian activity at NSEC; it represents the response of the tectonic structures of the eastern sector of the volcano.

We are waiting anxiouslyt a representative schema of the changes during December of the morphology of the summit, specially of the summit craters of Etna.

Source: INGV Catania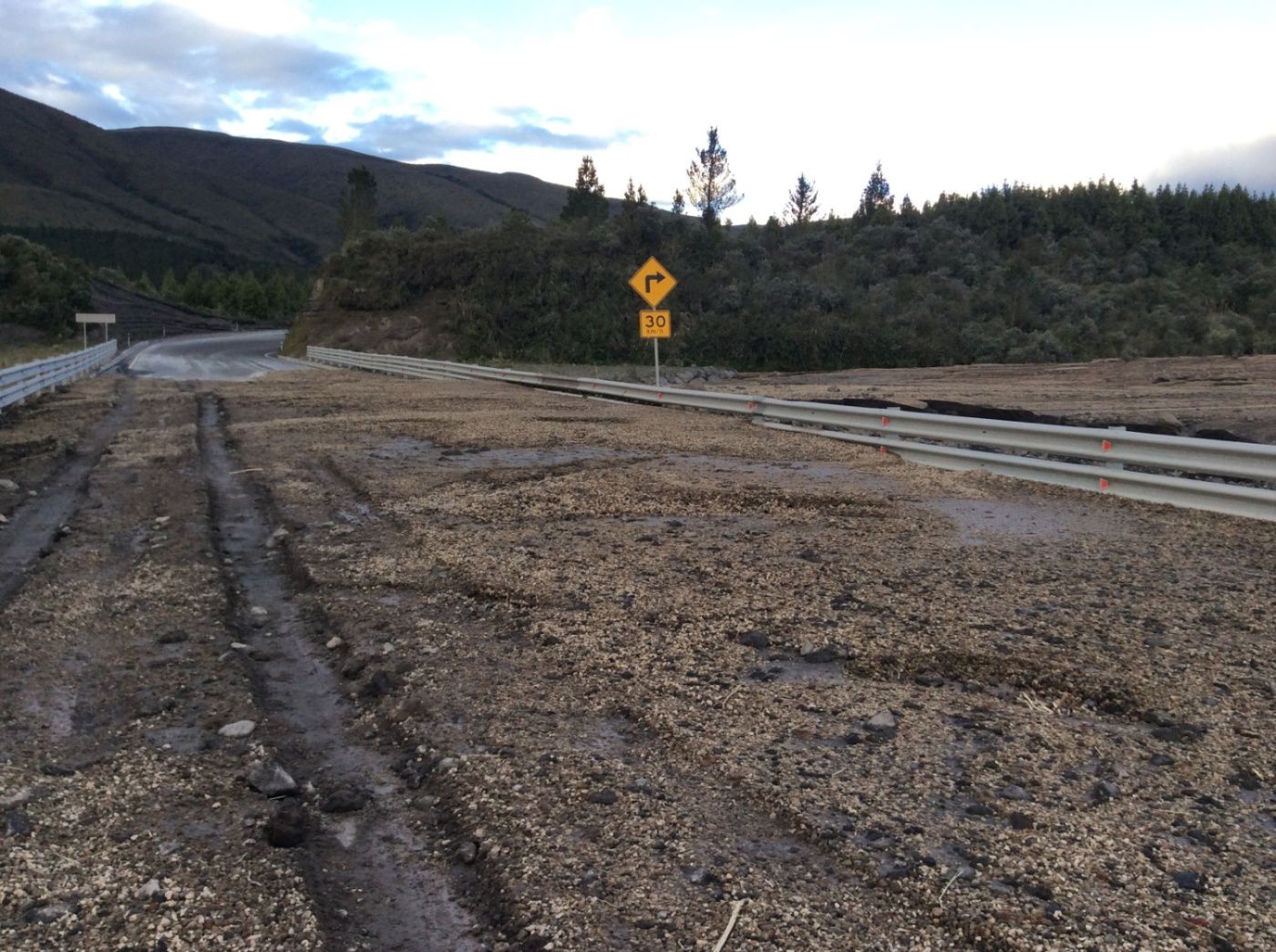 Cotopaxi - the road to the National Park shelter cut by a secondary lahar to the release of the Quebrada Agualongo - photo IGEPN 09/12/2015
The IGEPN confirms a decline in Cotopaxi external activity during the last month; it is characterized by a pulsatile gas emission in form of a white plume rarely exceeding 1,000 meters above the crater.
Seismicity is also declining, both in terms of earthquakes LP that of tremor of emission. The number of volcano tectonic earthquakes remains between 30 and 150 per day.
The level of sulfur dioxide emissions remains generally under 3,000 tons / day.
Since November 7, 14 secondary lahars were detected, the most important on 11.28.2015, without harm to the population as circumscribed within the Cotopaxi National Park. A deposit of 50 cm thickness cut a road to the refuge at the exit of the Quebrada Agualongo.

Nicaraguans media report, via the INETER, that following the eruptive activity of the Momotombo early December, a lava dome would form at the top of the volcano.

To be continued

Source: http://canal4.com.ni/