Publié le par Bernard Duyck
Momotombo - 01.12.2016 / between 12h09 and 12h52 - video INETER
Momotombo has hosted this January 12 at 12:09 a new explosion, characterized by the emission of an ash plume rising to 3,000 meters, and pyroclastic flows.
According to the INETER, this activity does not represent a danger to the surrounding populations.
Momotombo has regular explosions since early December after a dormant period of more than a century.

Sources : Local media Nicaragua / La Prensa - Nuovo El Diario - La voz del Sandinismo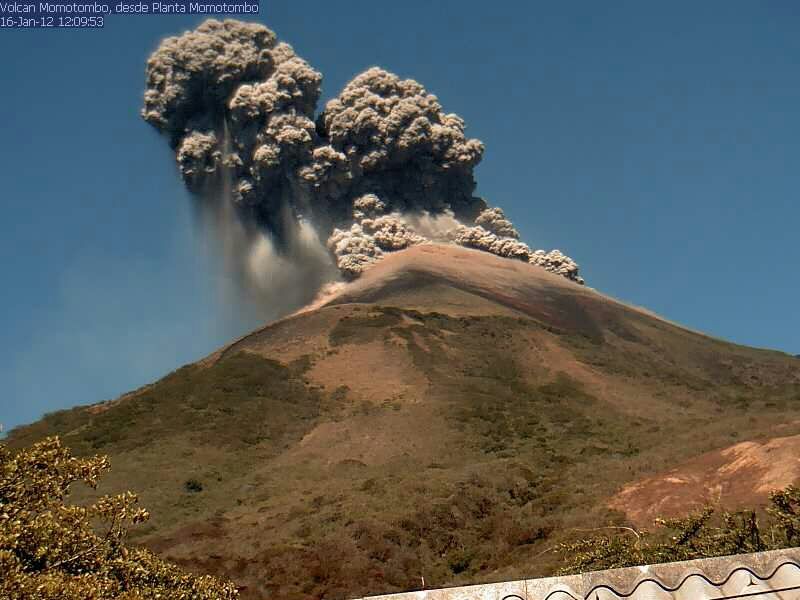 Momotombo - 01.12.2016 / 12:09 - start of the explosion and pyroclastic flows - photo Red Sismologica Nicaragua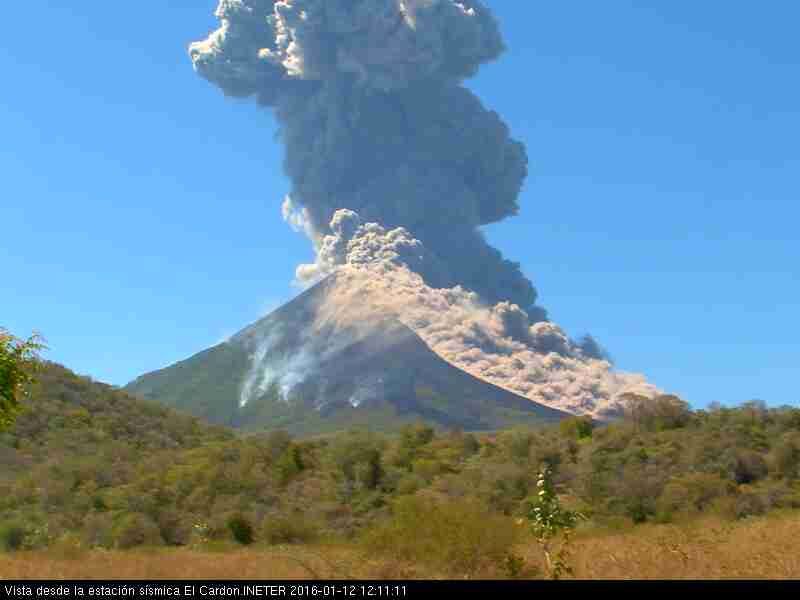 Momotombo - 01.12.2016 / 12:12 - the pyroclastic flow covers an entire side of the volcano - photo webcam INETER
In El Salvador, the Chaparrastique volcano, also called San Miguel, has increased its activity.
After an abundant degassing, the MARN reports an ash emission, generating a plume of 400 meters high, moving westward. Ash falls were reported on Caserios La Piedra, and Moritas Placita.
Civil Protection reminds to the public that the area around the Chaparrastique is on orange alert since December 29, 2014
Source : La Prensa Grafica / El Salvador - link
The Bromo observation post at Cemoro Lawang inform of an emission of an ash plume on 12 January amount to more than 1800 meters above the crater, more than 4,000 meters above the level of the sea.
Rumbling continue to be heard , and glow perceived, at the crater.