Publié le par Bernard Duyck
Collision between a drone and the submarine volcano Intrepid

In still ongoing research in the southern Indian Ocean to find the wreck of the Malaysian Airlines MH370 flight, an underwater drone used by the Fugro Discovery ship was lost following a collision this January 24 2016 with a submarine volcano.

The collision broke the 4500 meters of cable that connected the ship. The drone and his thread of life based on the seabed; no damage to the crew and the ship, returning to Fremantle for cable replacement and preparation of a new drone.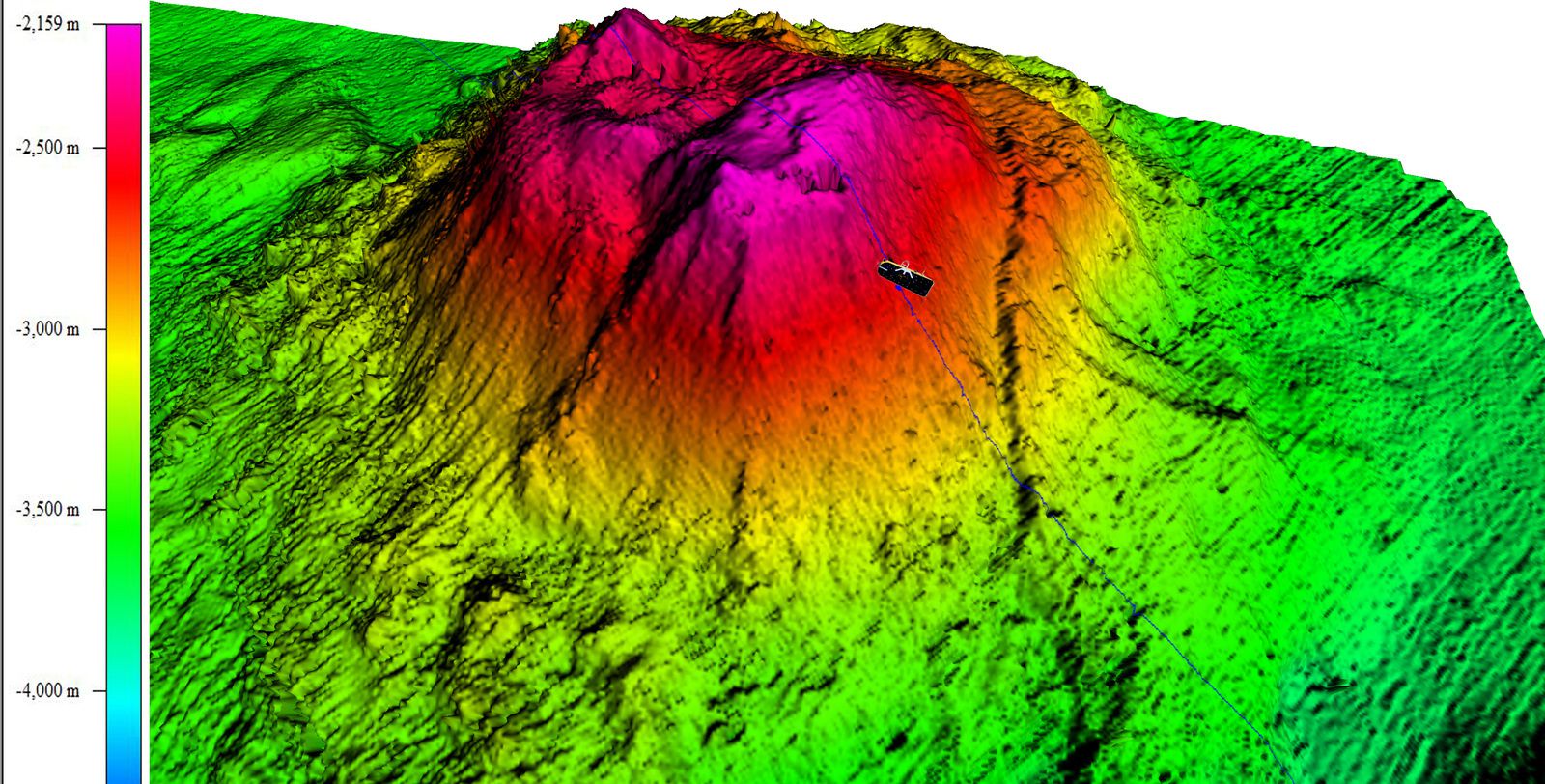 3D view of the underwater volcano Intrepid, with the addition of the position of the drone - doc.ATSB
The Intrepid volcano is described as a mud volcano over 5 km of base, and a height of 2,200 meters, by Australians officials.

Source: Australian Governement - Joint agency coordination centre MH370 Operational search update - link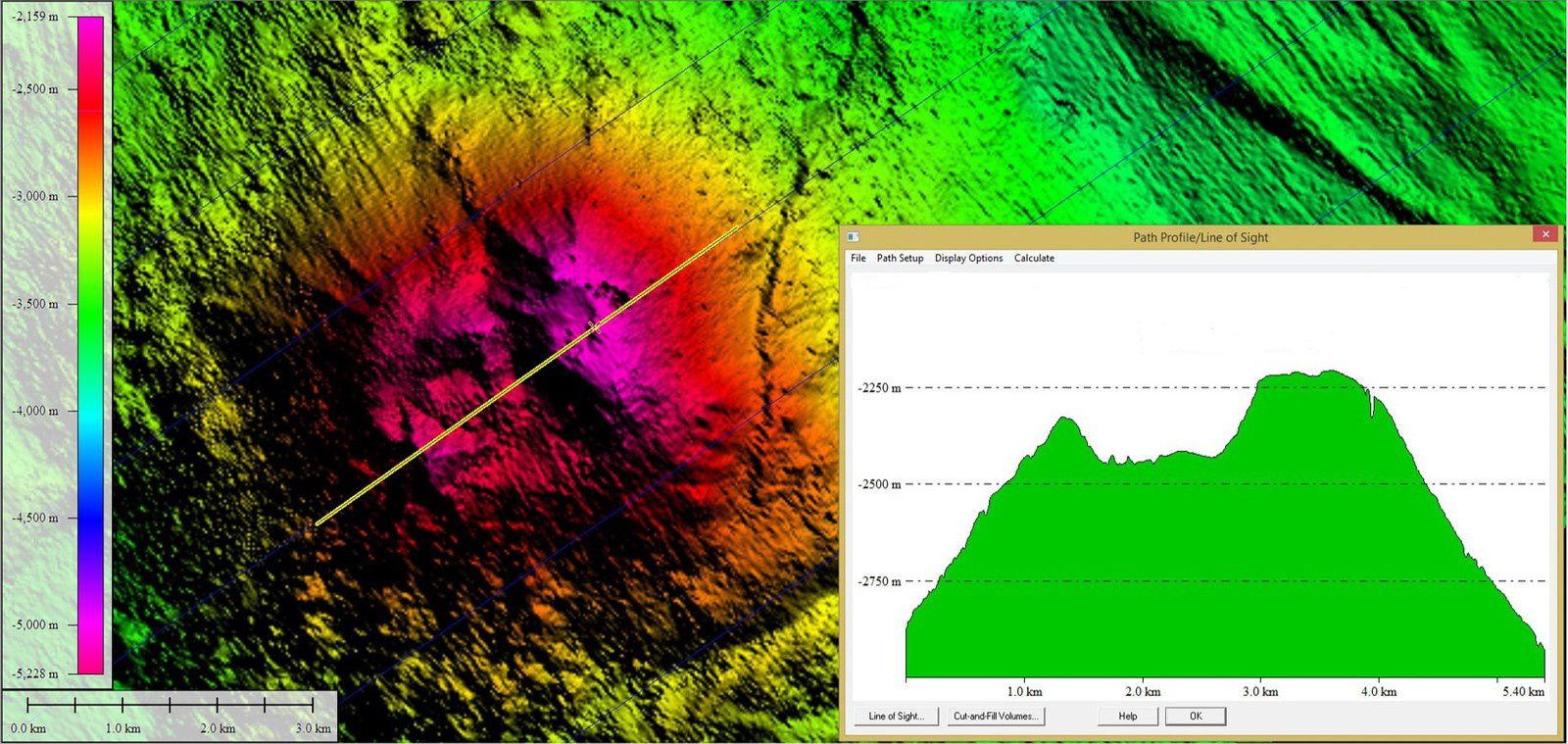 Discovery of Intrepid volcano by the probe connected to Fugro Discovery - Probe move from right to left following the yellow line - in the box, the profile set of the volcano. - Doc. ATBS
Collision between a submarine and an unlisted volcano on his maps :

On January 8, 2005, the USS San Francisco (SSN-711), a nuclear attack submarine of Los Angeles class, sailing at high speed and a depth of 61 meters, hit a seamount near Guam because of ... a non-updating navigation map.

His sonar dome crashed into the impact that deforms the doors of four torpedo tubes, 15 torpedoes and two Tomahawk cruise missiles. The accident injured 24 sailors, one will die later from his injuries. The submarine was able to surface, before being escorted to the island of Guam, which he joined on 10 January.

This seamount was taken on other cards available, marked by a water area discolored indicating the probable presence of an underwater volcano.

The USS San Francisco was back in service after repairs, and is based at Naval Base Point Loma in San Diego, California.

Source: USS San Francisco / Wikipedia - link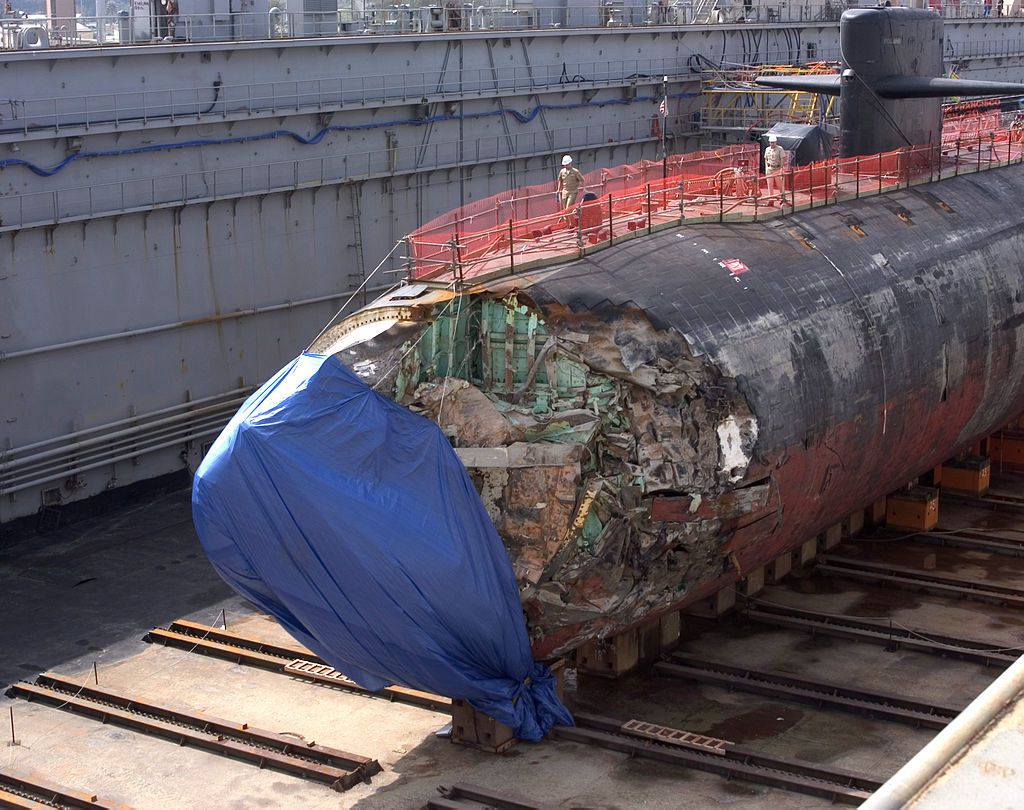 The USS San Francisco in dry dock in Guam in January 2005 - The blue tarp hiding classified equipment - photo US Navy photo by Photographer's Mate 2nd Class Mark Allen Leonesio (diffused by the United States Navy under the ID 050127-N 4658L-030).
These costly accidents remain fortunately rare, and new seamounts, discovered each year, are getting better located.