Publié le par Bernard Duyck
At Turrialba, an explosion in the night nearly unnoticed: January 3 at 2:52, the thermal camera of the RSN recorded a flash of light corresponding to the sudden release of hot magmatic gas (an exothermic reaction in contact with atmospheric oxygen , by Dr. M.Martinez of Ovsicori) ;
the seismic impact lasted about 30 seconds, in a context of low seismicity since December 2015.

Sources:
- RSN - the opinion of Dr. M.Mora 01/05/2016
- Ovsicori - Communication Dr. Martinez
Vidéo of explosion : https://www.facebook.com/RSN.CR/videos/1041746369222269/
At Kilauea, activity has changed at the summit lava lake contained in Overlook vent within the Halema'uma'u crater.

On January 2, a partial collapse of the wall impacted the lava lake, generating a small explosion captured by the webcam of the HVO. A small amount of tephra was projected on the edge of the crater Halama'uma'u, at the overlook.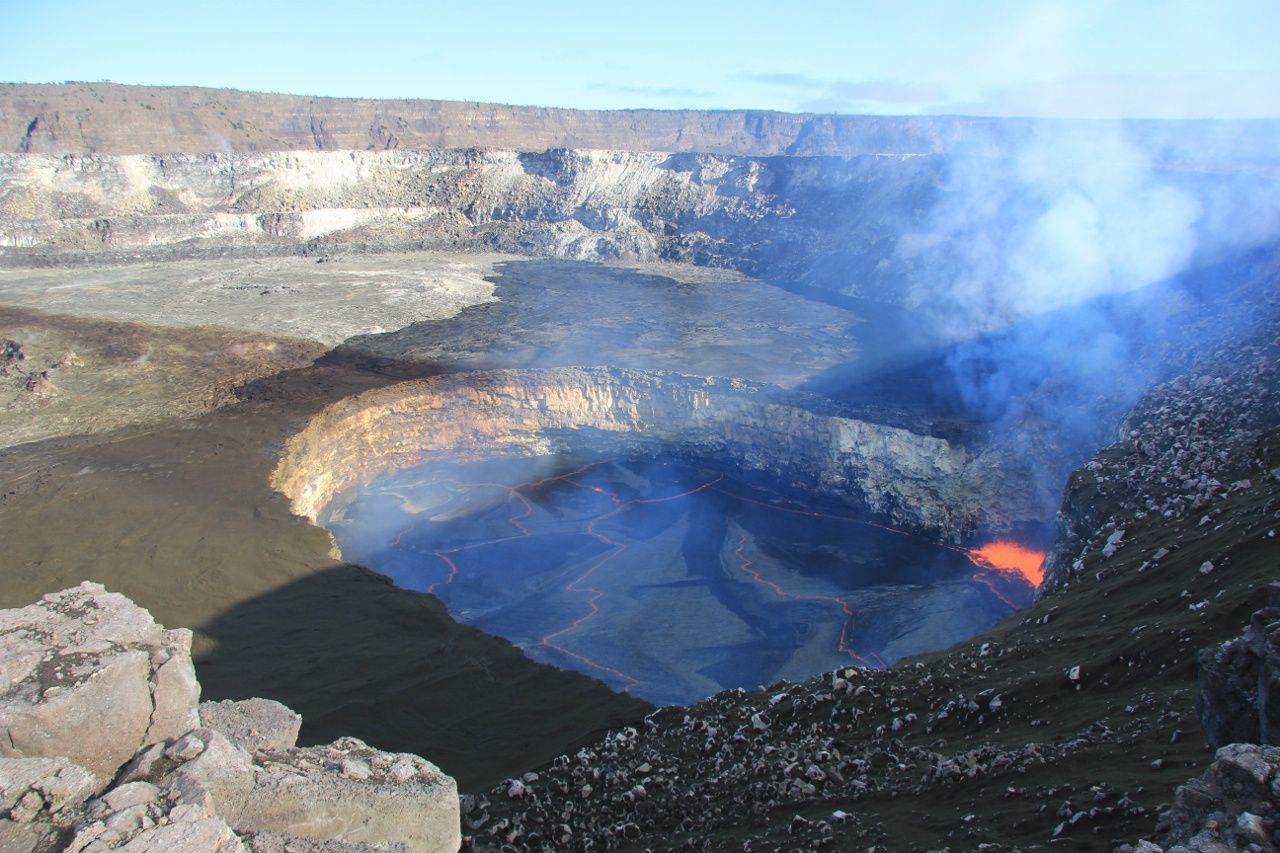 Kilauea - Overlooh vent - the trace of the collapse is visible, light gray, just left of the spaterring area - photo HVO / USGS
On January 4, at 3:18, this episode was repeated, characterized by a variabletremor, reflecting changes in the strength of the spattering of the lava lake. The webcam recorded the gas and ash plume at the time of collapse.

The Observatory notes that the level of the lava lake has dropped 30-35 meters below the floor of Halema'uma'u crater after a deflationary phenomenon began on January 1st.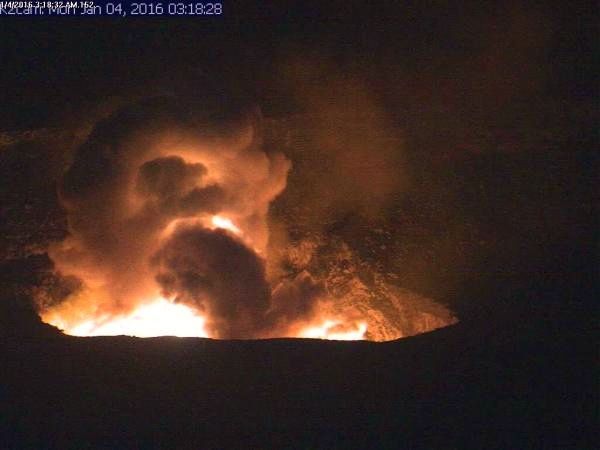 Kilauea - explosion caused by the collapse in Overlook vent - 01.04.2016 / 3:18 - HVO webcam picture
A persistent glow is seen by the cameras at perennial springs in the crater of Pu'u O'o and high on the northeast flank of the cone. Some small streams are coming out of a vent on the northeast side of the crater floor and remained confined within it.

Source: HVO daily reports.


... And the rest of the news in pictures! Nicaragua and Indonesian volcanoes.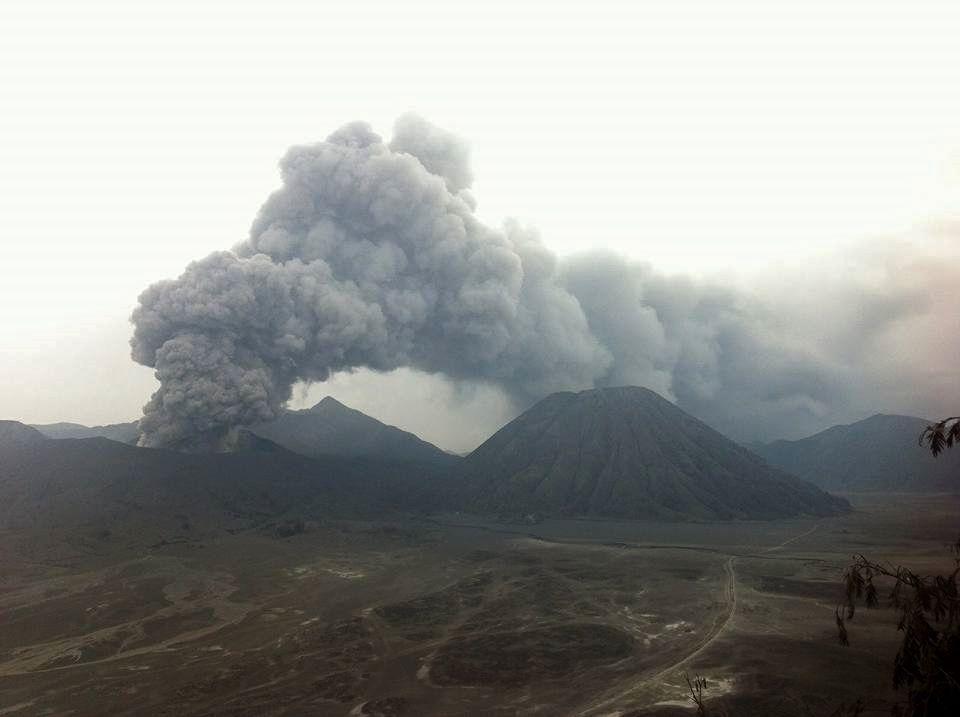 01/05/2016 / 16h20 - Bromo - ash plume to 900m, with a different direction - photo LK Adam / Twitter