Publié le par Bernard Duyck
Since February 1, an intermittent activity (Strombolian?) mark Barren Island in the Andaman Islands. A hot point / thermal anomaly (15 Mw) was spotted by the site Mirova on that date, as well as a low light gray plume by the satellite of NASA / MODIS.

Source: NASA Mirova & World View / EODIS

Thermal anomaly identified by Modis / Mirova - and situation of Barren island - one click to enlarge.
In Chile, OVDAS signals the low emission, but almost continuous of gray ash by Copahue volcano and a nocturnal glow.
He stated on February 2 that the volcano remains in a metastable equilibrium in relation with the interaction between a magma body and the shallow hydrothermal system, and that this activity is normal given the alarm level.
Seismic activity, above the base threshold, is relatively low, as well as deformation and SO2 emitted. No major eruption expected in the near future.

The Nevados de Chillan continues to emit a steam plume, sometimes laden in ash - from the webcam Portezuelo.

Source: SERNAGEOMIN & Onemi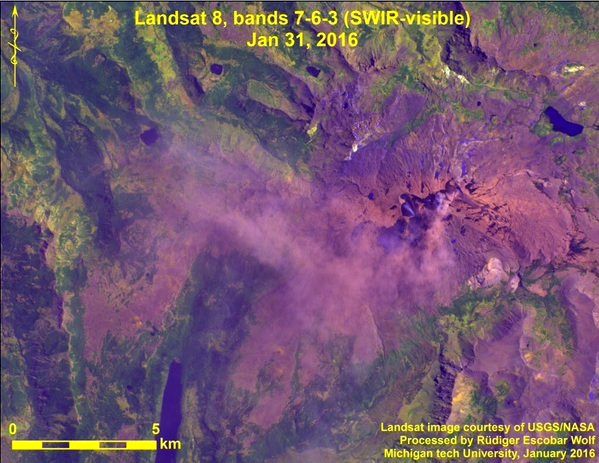 Copahue - Ash emission seen by Landsat 8 bands bands 7-6-3 Swir-visible, on 31.01.2016 / Escobar Rüdiger Wolf
In Costa Rica, Turrialba known on February 2 a "passive" ash emission from 10:52; she kept under a held form, at 12:10.

The forecast module of ash dispersion developed by the USGS provides only slightly charged issue towards the O-SO at 3.02 - link

This behavior is witness to the instability of the volcano, under supervision of Ovsicori and RSN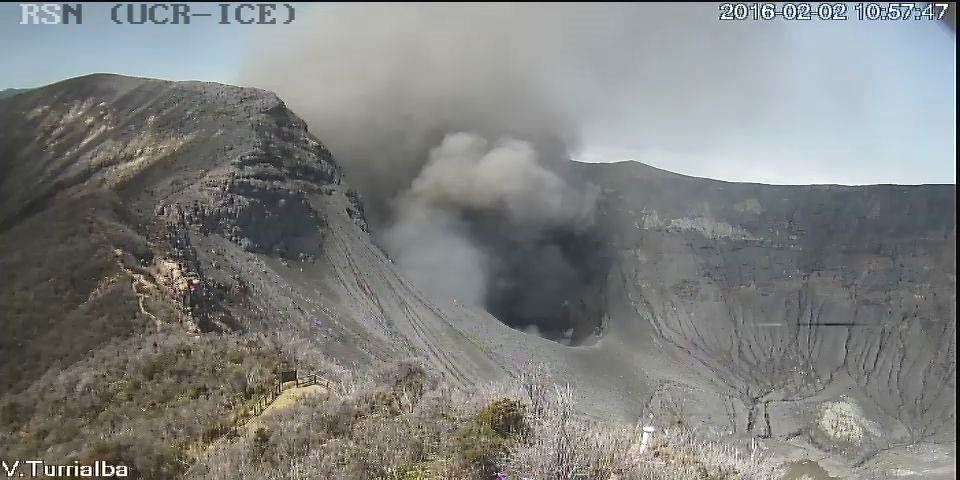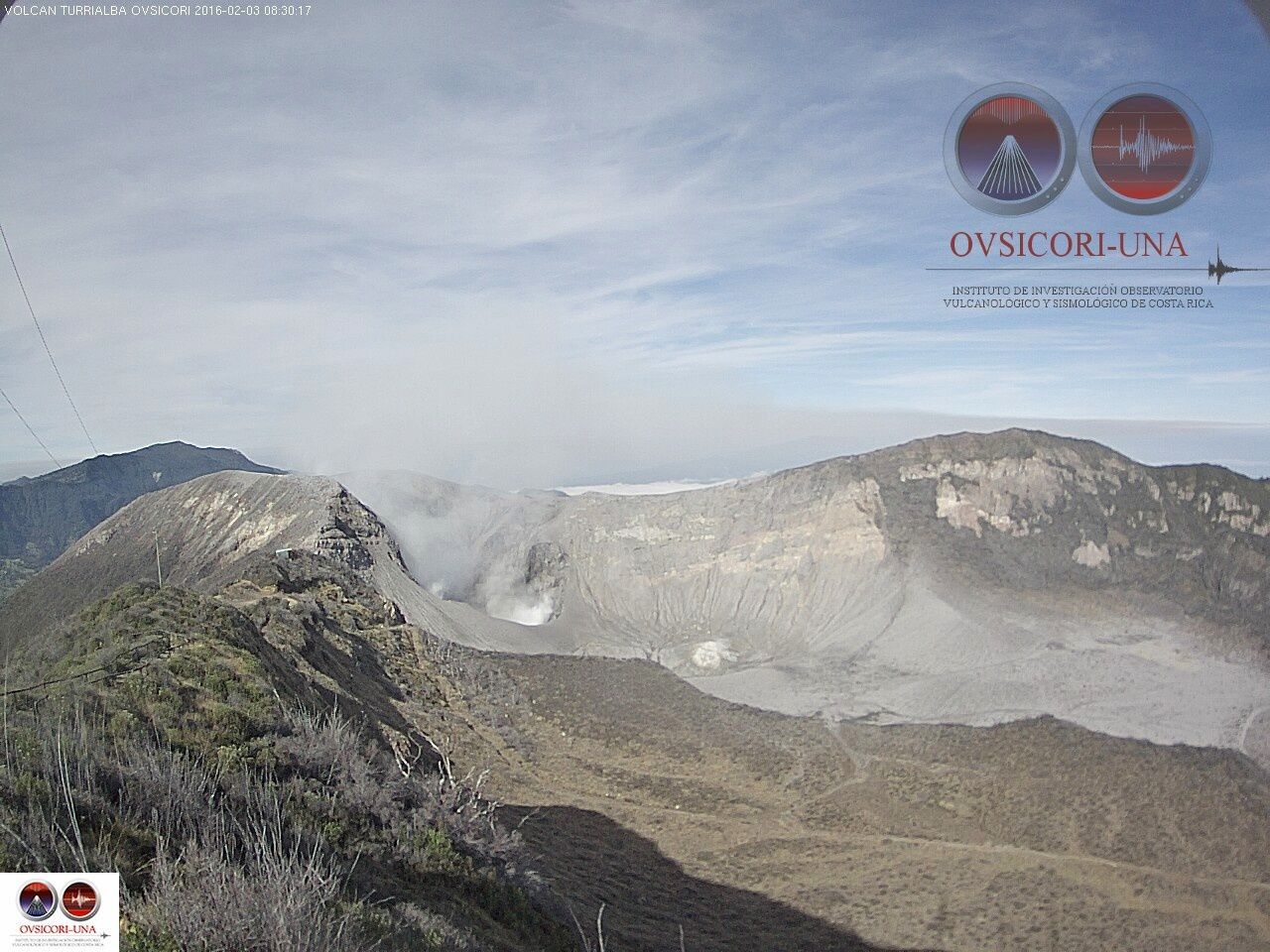 Turrialba - the 02.02.2016 / 10:57 / Red Sismologica Nacional - and 02.03.2016 / 8:30 loc. / Ovsicori
02-02-2016, 12:10 p.m.: Video de la emanación de cenizas ocurrida alrededor de las 10:52 a.m. del día de hoy en el volcán Turrialba. Al ser las 12:10 p.m. la salida de cenizas se mantiene de forma tenue. La RSN se mantiene al tanto de la evolución de este volcán. Informa: Dr. Mauricio M. Mora