Publié le par Bernard Duyck
In Tungurahua, low activity was observed until 11:05 on 26 February (see article yesterday), when was recorded a continuously episode of emission tremor, which was followed by a mixed phase of explosions and emission of ash.

Since 14h loc.,26 February until 11 am loc., February 27, there are 27 LP events, 7 VT events, 14 of tremor and 29 explosions.

On the night of 26 to 27, a strombolian activity is observed with falling blocks down to 1,500 meters; from 22 am, a lava fountain is mounted a moment over 500 meters above the summit.

The explosions of yesterday were accompanied by plumes of ash and gas amount to a maximum of 4,000 meters above the crater, before spreading to the west-northwest.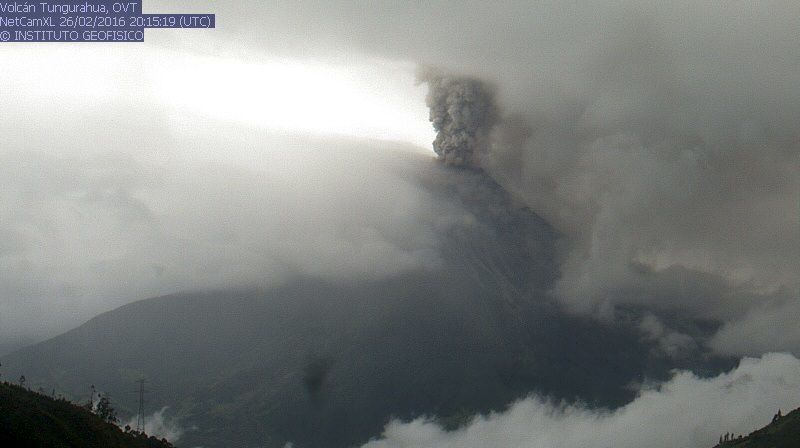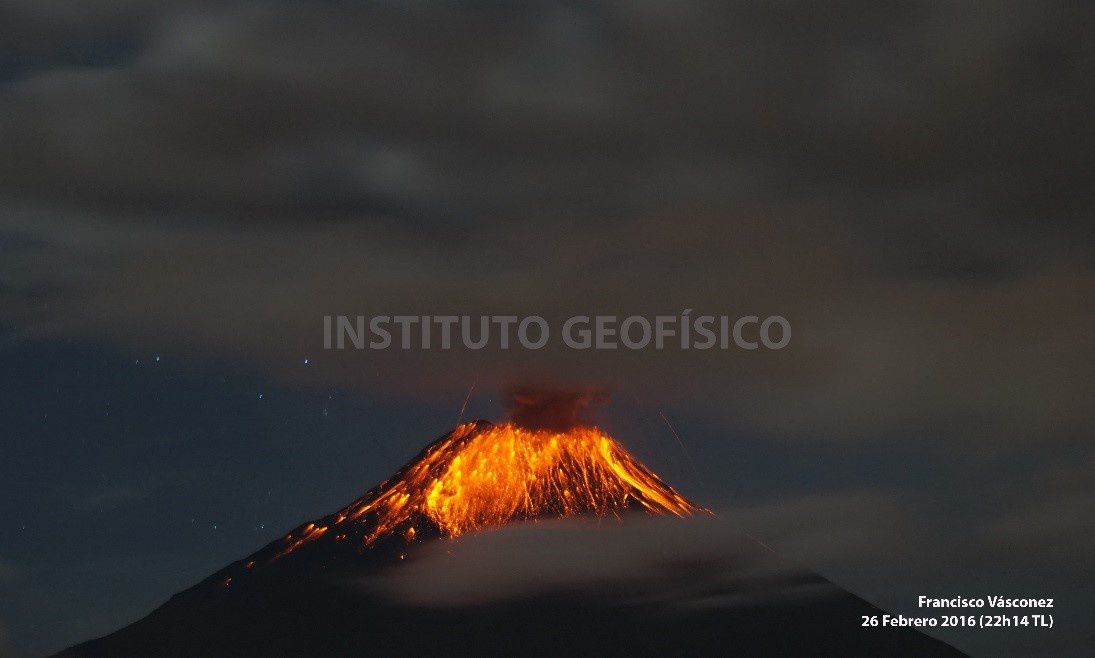 Tungurahua 02/26/2016 at 15h21 loc & 22h14 loc respectively, marked by strombolian activity - photo F.Vasconez / IGEPN - a click to enlarge
The IGEPN matches the activity with a break in the rocky buffer blocking the release of magma and gases, highlighted by the fall of "gravel" of different colors on Choglontús and Pillate areas.

The deformation measurements are not significant, particularly for stations located at the base of the volcano, showing the amount of magma volume remains small. Seismicity does not reveal a new power supply in depth, leaving suggest a magmatic intrusion of larger volume.

Caution is advised on Riobamba- Penipe road covered with a layer of ash.

This little intrusion suggests a likely scenario for 2 weeks, of continuous activity, characterized by explosions, ash emissions momentarily more intense, and small pyroclastic flows limited to the middle part of the flanks of Tungurahua

Sources:
- IGEPN activity reports
- Photo: José Luis Espinosa-Naranjo & IGEPN
In Sinabung, the magmatic activity, characterized by Vulcan type explosions continues.

Note that on February 26 houses burned in the abandoned village of Sinacem following a pyroclastic flow.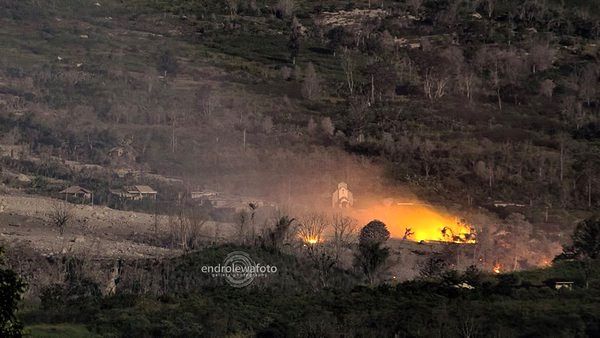 Sinabung - 02.26.2016 / 11:08 p.m. house in fire in the abandoned village of Sinacem after a pyroclastic flow. - Photo Endrolewa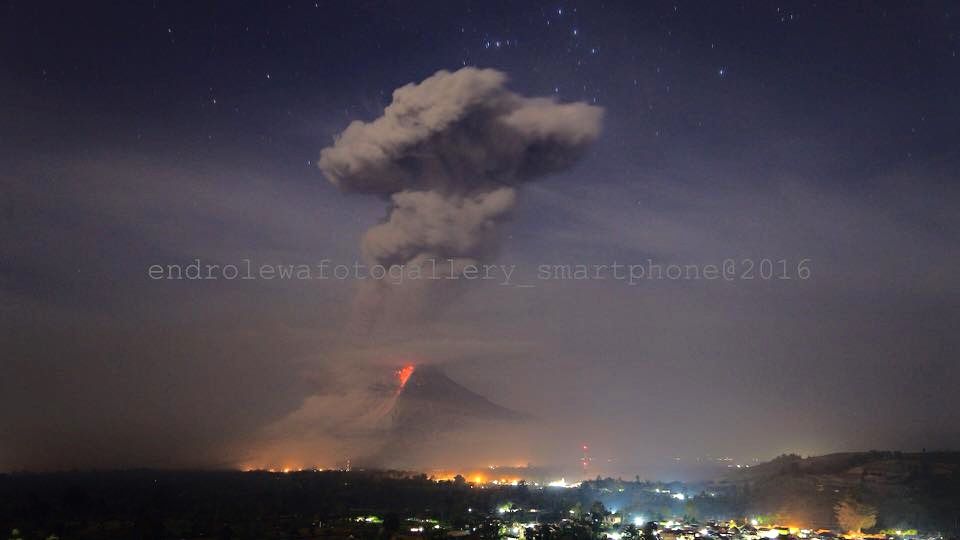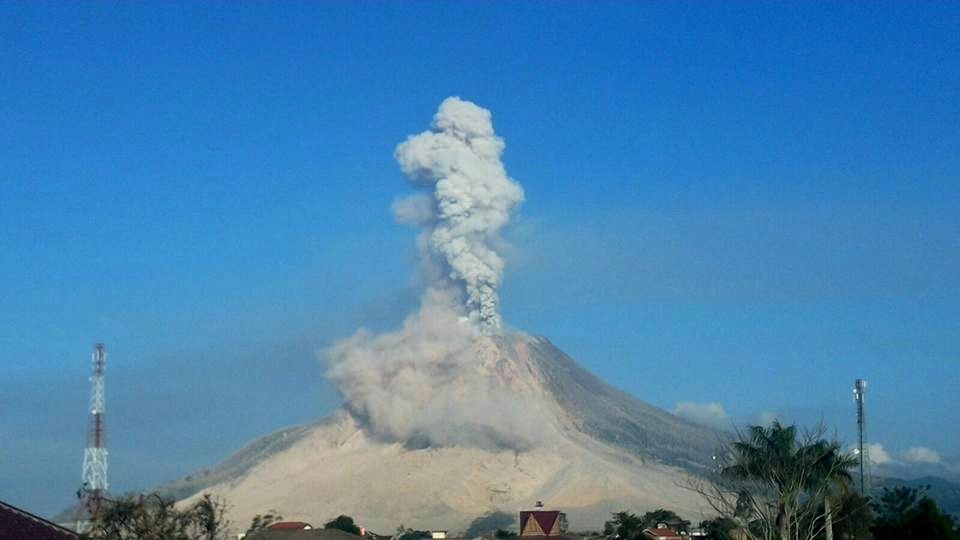 Sinabung on 02/28/2016, respectively at 0h03 loc. / Photo Endrolewa smartphone and 7:50 loc./ picture PVMBG
For your viewing pleasure, an overview of the Asosan / Japan by a drone
Added on Feb 23. 2016 - Travel by Drone: 阿蘇 山 公園 有 料 道路, Aso, Kumamoto, Japan