Publié le par Bernard Duyck
After recording LP and VT earthquakes, an explosion occurred at Tungurahua on February 26 at 12:11 loc. ; she was accompanied by a high content in ash plume, rising to 5,000 meters above the crater, visible by the camera of Ambatillo despite a significant cloud cover.

The Secretariat of the Risk Management raised from yellow to orange the alert level for the Tungurahua area of ​​influence.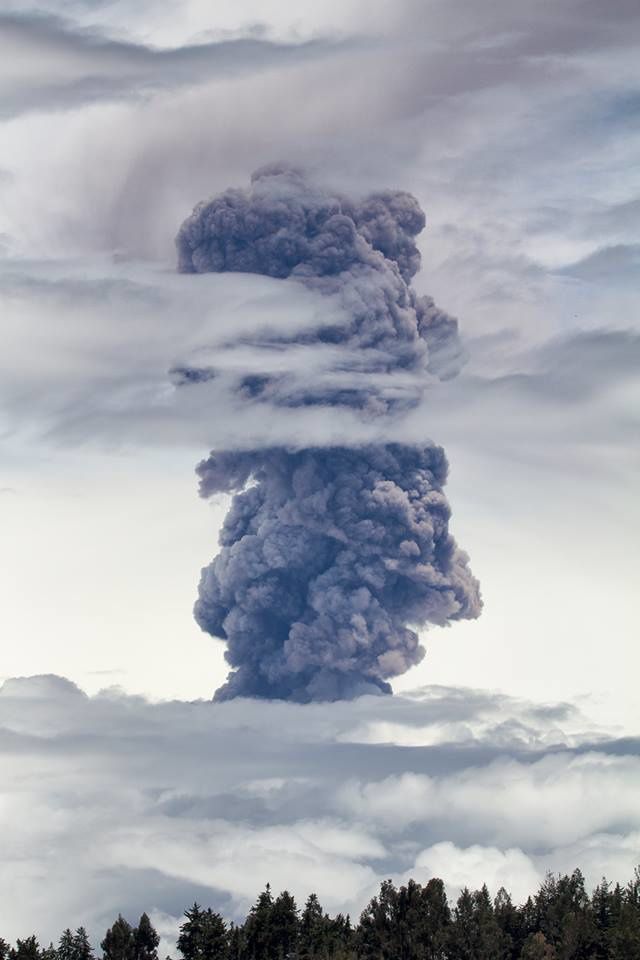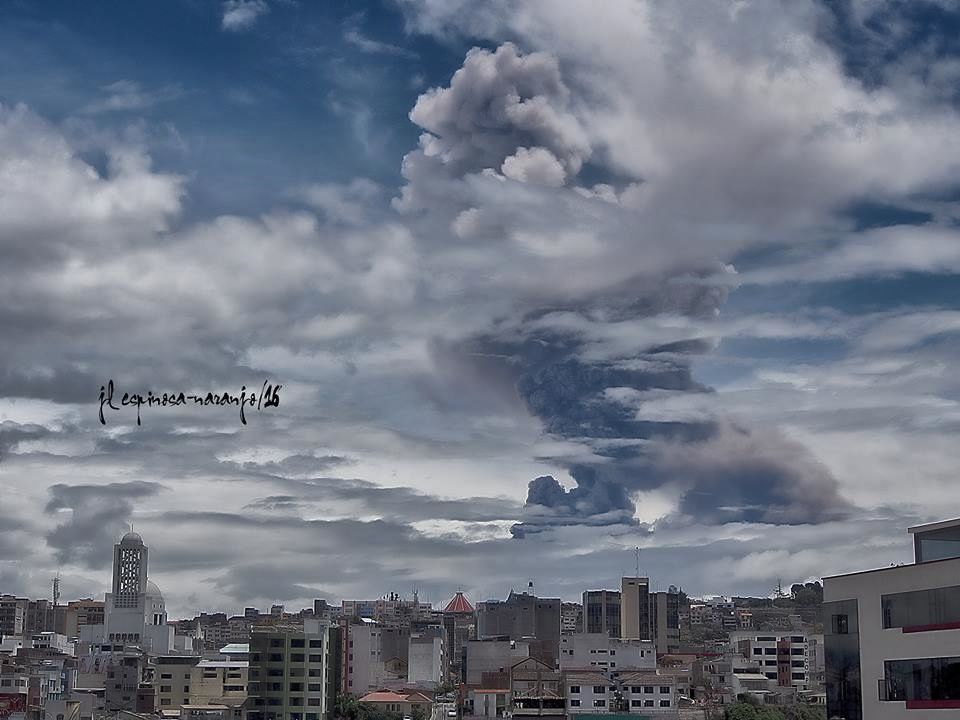 Tungurahua - plume of the explosion seen from Ambato - photo Jose Luis Espinosa-Naranjo on 02.26.2016 / 12:45
The first explosion was followed by several others, respectively, 12:39, 12:47 and 12:52 with ash plume emitting 6000-7000 meters above the crater, spreading out towards the northwest.

Fine ash falls, sugar grain size, are mentionned over El Manzano, Choglontús, Pillate, Jewish and more recently on the sectors of Ambato and Quero.

At 1:33 p.m., another explosion was accompanied by small pyroclastic flows, descending the western slopes and northwest of the volcano.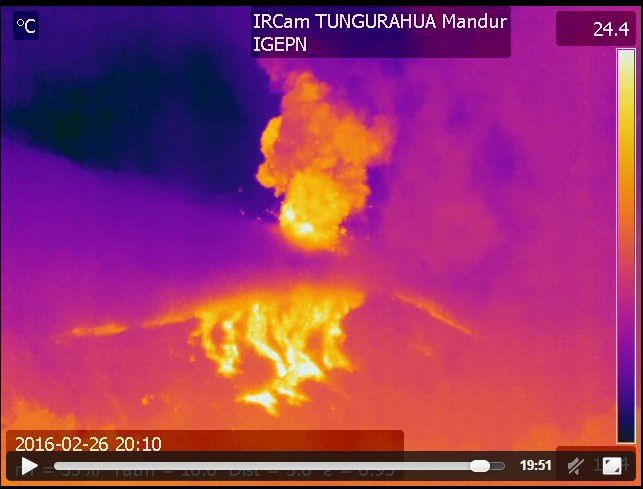 Tungurahua 02/26/2016 - image taken by the thermal camera of Mandur / IGEPN at 15.10, showing pyroclastic flows on the part NO, especially in quebradas Mandur, Hacienda and Cusúa.
Another pyroclastic flow, not caused by an explosion but by a phenomenon of "boiling over", a small amount of magma, is raised at 15h35 down the upper parts of quebradas Mandur, Hacienda, Cusúa and probably Pirámide. The magnitude of the tremor remains high.

Since 18h, 24 explosions were recorded, with glow in the crater, and throwing of blocks 500 meters above the crater rim, falling on the upper flanks of 1,500 m.

Seismic activity and location of the explosions are superficial according IGEPN, and located between 2 and 5 km below the crater.

Sources:
- Reports of IGEPN
- SGR - alert level change
- Photo thanks to José Luis Espinosa-Naranjo.