Publié le par Bernard Duyck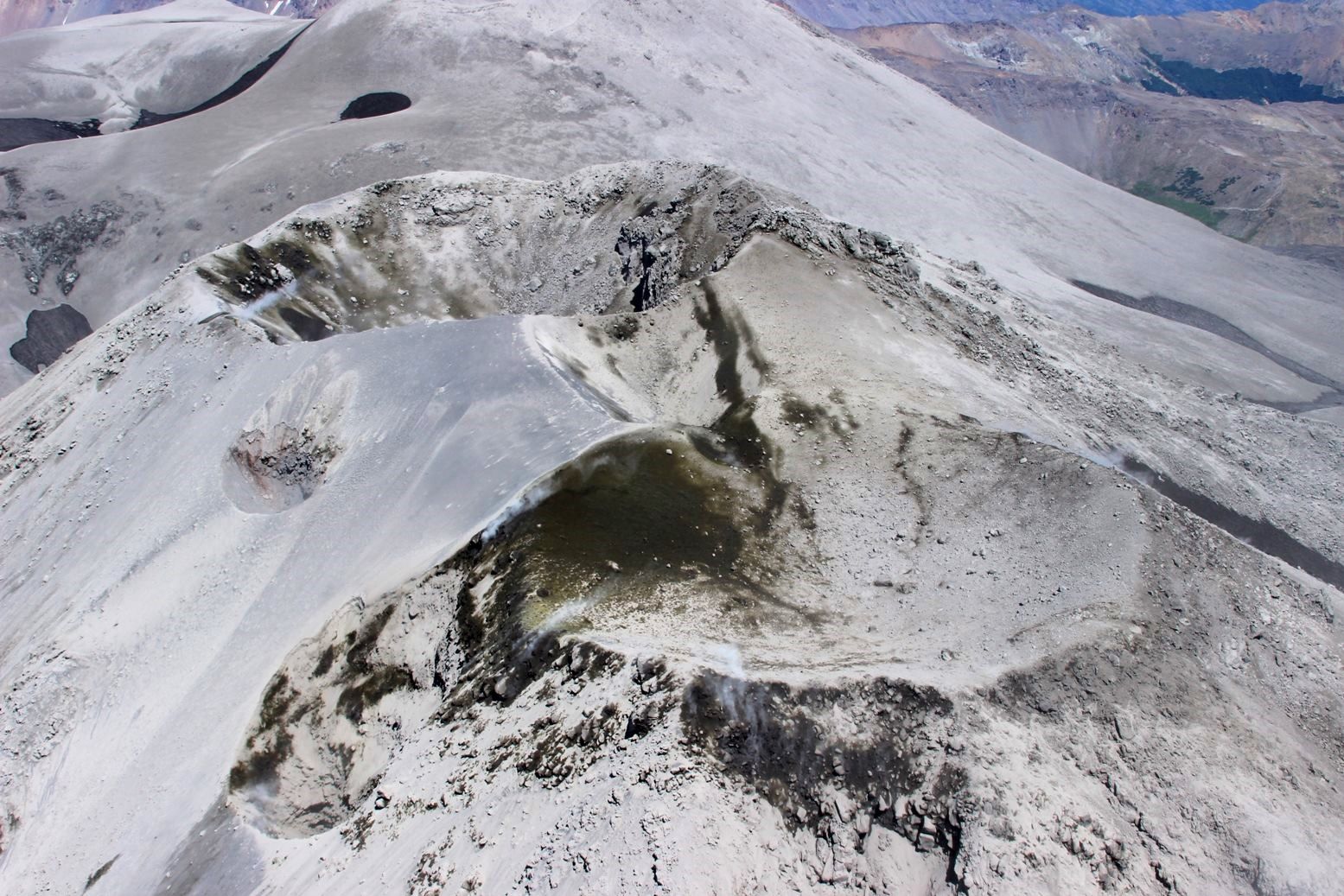 Summit craters of Nevados de Chillan - from front to back, the Nuevo crater, with at his left, the Crater of January 8 - after, the crater formed in 2003, in the background, the Arrau crater, with the "new crater" on its side under the left edge of the crater - photo SERNAGEOMIN
Some good photos of summit craters of Nevados de Chillan taken 30 January 2016 by the Sernageomin.

The new crater, that emits next to the crater of January 8 and Arrau crater, increases the danger to the valleys to the east of the volcanic complex.
Scientists, sailing aboard the CSIRO's research vessel towards the Kerguelen Islands in order to study the link between active volcanoes on the seabed and the mobilization of iron essential to life in the Southern Ocean, have filmed a rare eruption of Big Ben volcano on Heard Island in sub-Antarctic.
Miss J.Fox, University of Tasmania, said that " the lava comes from the Mawson Peak er flowing glacier covering the flank of Big Ben."

The Mawson Peak, 2745 meters high, came in eruption at least three times since the year 2000 ... the distance from Heard Island rarely allows a firsthand observation, its eruptions are recognized only by rare satellite photos.

This Australian island, part of the group of McDonald & Heard islands, is located 4100 km. su southwest of Perth and 1,750 kilometers north of the Antarctic base Davis Station.

Video of the eruption of Mawson Peak / Volcano Big Ben, put online on 01.31.2016 / You Tube.
In Sinabung, on the island of Sumatra, activity mainteint yesterday with an eruption characterized by a plume of 3,000 meters and a pyroclastic flow spanning over 2,500 meters.