Publié le par Bernard Duyck
Sakurajima had February 5 / 6:56 p.m.local time, a loud explosion, which was accompanied by a incandescent sheaf emission, a gray ash plume traveled to lightning amount to 2,000 meters above the summit, and lapilli emission on more than one kilometer.
The Xinhua finds no human or material loss.
JMA / Japan Meteorological Agency raised the alert level to 2 to3, on a scale of 5, which corresponds to interdiction of approach the volcano and a no-go area of 2 kilometers.
The last eruption of Sakurajima dates back to mid-2015, where in August, the alert level was raised to 4, preparing for an evacuation due to the increased activity.

Video via The Guardian News
Prediction maps of ash falls (left) and lapilli (right) from Sakurajima for 02/05/2016 / 15-18h - doc JMA.
The INSIVUMEH recounts a loud explosion at Santiaguito this February 5; she was accompanied by a pyroclastic flow and ash column forming a fungus that covered the volcano and the area southwest of it.
The area of ​​El Palmar was affected by falling ash.
Source: Special Bulletin 02.05.2016 / 10:20 local.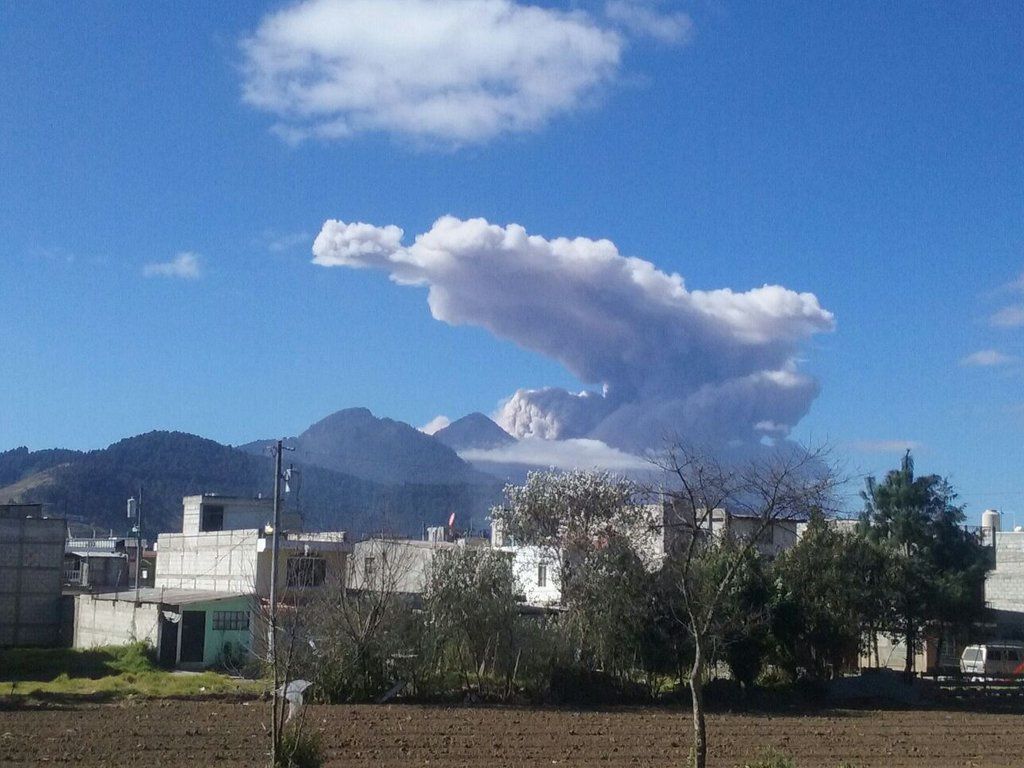 Santiaguito - 02/05/2016 - The plume of the explosion extends on the volcano and a large area southwest - photo La Prensa Libre
In Chile, activity continues at the Nevados de Chillan complex, with a burst of ash that February 5 at 1:43 p.m. GMT visible on the webcam. It originates from the newest vent, formed on 30 January.