Publié le par Bernard Duyck
The island has a visible part which is limited to 7.12 ha and a maximum extent of 265 m 605mètres; its highest elevation is 15 meters above sea level.
This small area contrasts with the expansion of its submerged base, formed by the ridge of Alboran and a continental shelf, 10 km wide and 45 km long, located at a maximum depth of 200 meters. The edges of the continental shelf, on each side, plunge to depths between 1,000 and 2,000 meters.

Alboran Island is flat and bounded by cliffs overlooking 8 to 12 meters high, pierced by numerous caves. It is surrounded by several islets, as Islote Las Nubes, las Rocas de los Moros and an islet near las Cuevas Viejas.

The marine and wind erosion have shaped the island and have reduced the area over time.
Alborán is a remnant of a volcanic edifice, consisting of well stratified tuff and a lesser amount of blocks of andesitic to basalto-andesitic composition, remains of a large subaerial explosion caldera, and visible on the cliffs. The geometry of the lamination, substantially of sediment character indicates an emission center located in the S-SE of the current position of the island.

The lava blocks ranging in size from a few cm to a meter-cube. The basalts are rich in pyroxene phenocrysts.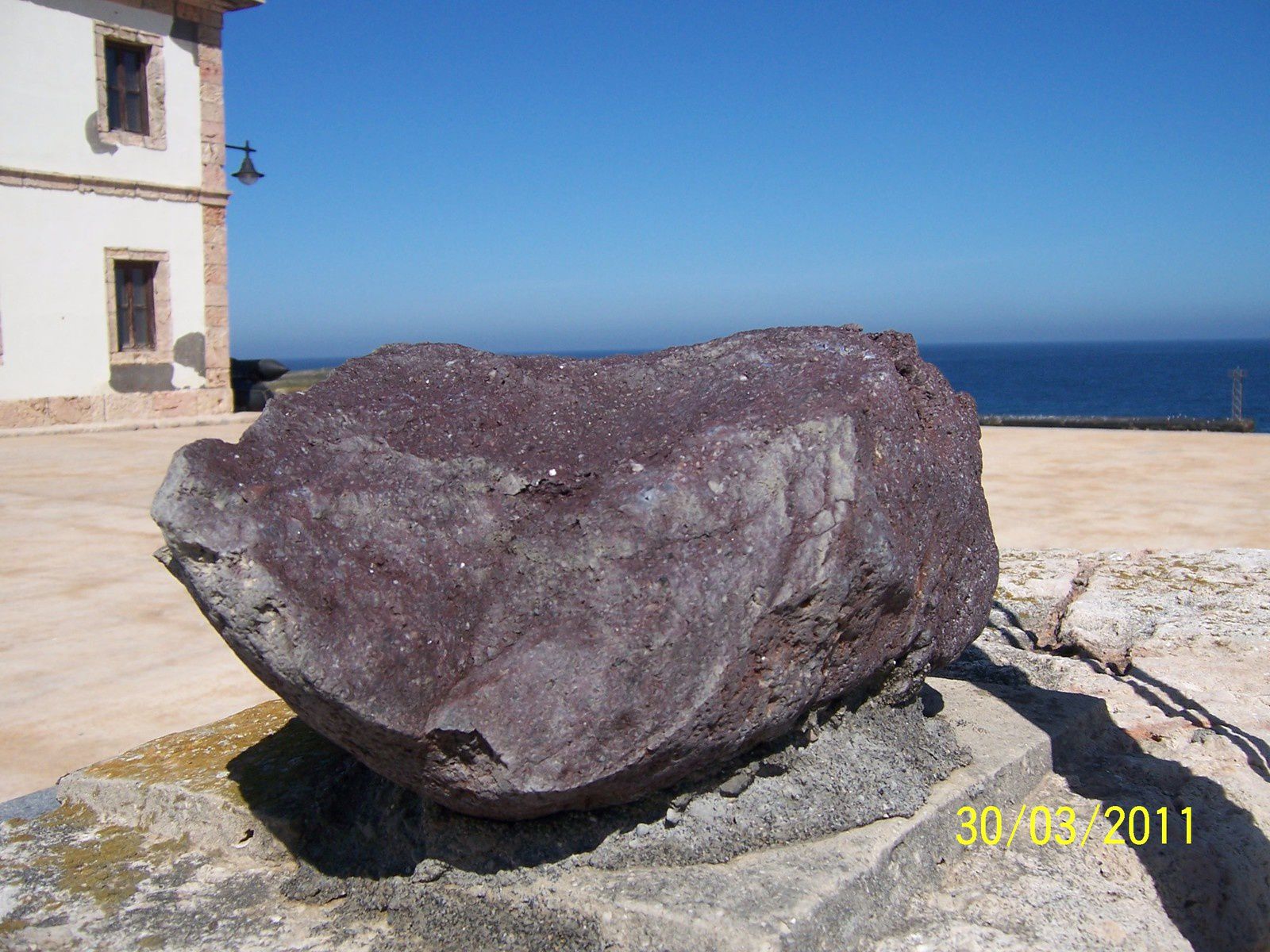 Alboran Island - andesite blocks of basalt-andesite or visible in the sections of the cliffs - Photo: D. Moreno.
The island was little studied before 1830, date of the first scientific expedition carried out the return of the Canary Islands. In the seventies, the University of Granada has made a comprehensive study.

The geochronological data obtained from rocks of the Columbretes Islands (between Valencia and the Balearic Islands) and the Alboran Island suggest a relationship between these islands and the volcanoes of the Iberian Peninsula in the West of the Mediterranean area.

Alboran has formed during a distension episode affecting the continental crust. The dating of the andesites traces 20-25 Ma (Bellon 1976).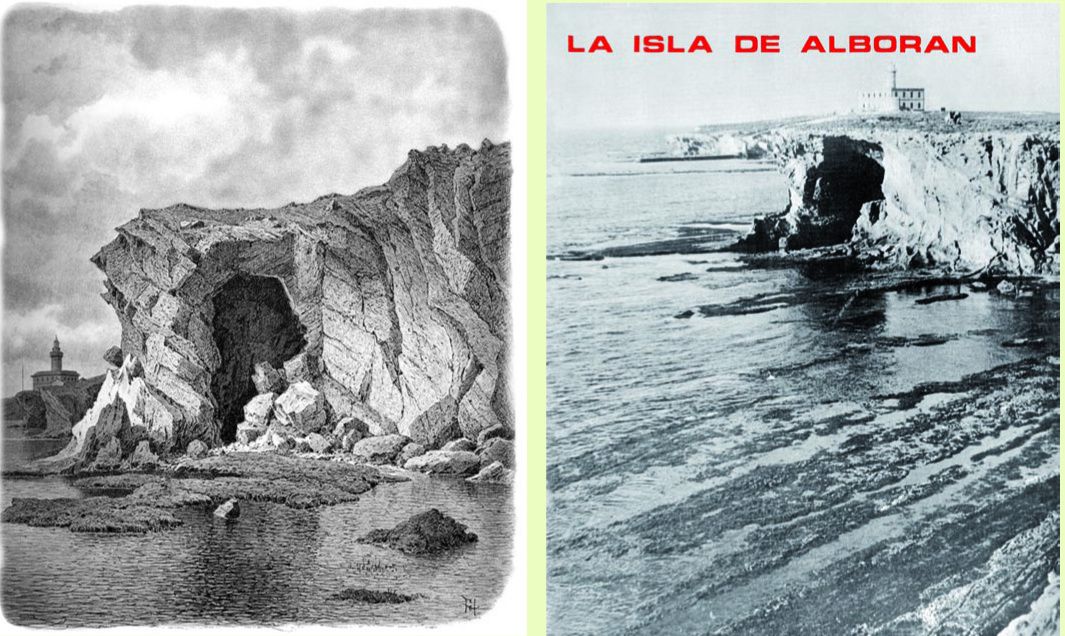 Left: Illustration with pen done for Archduke Ludwig Salvator during his expedition in 1898 in Alboran / Biblioteca Pública Provincial Francisco Villaespesa; Red de Bibliotecas Públicas de Andalucía, Regional Ministry of Culture, Government of Andalusia, Almería - right, photo of the 1970 expedition / Universidad de Granada
Sources :
- Acanvol – La isla volcánica de Alborán – link
- IGN – informe serie sismica Region de Alborán - link
- Sola,A.J.;Jiménez-Sánchez,M.L.;Moreno,D.;Pérez-García,F.J.;Rodríguez-Tamayo,M.L.;Mota,J.F.&Oyonarte,C.(2006). En, Paracuellos, M.; Nevado, J.C. & Mota, J.F. (dir.) (2006), "Entre África y Europa: Historia Natural de la Isla de Alborán - RENPA, Consejería de Medio Ambiente (Junta de Andalucía). Sevilla. - link