Publié le par Bernard Duyck
In Nicaragua, the situation of active volcanoes remains unstable.

Momotombo still has ash explosions, less important but regular.
Masaya still has its active lake, brewed by significant convective motions and
at Telica, glow was observed following a fracture on the crater floor.

Source: Red Sismologica of Nicaragua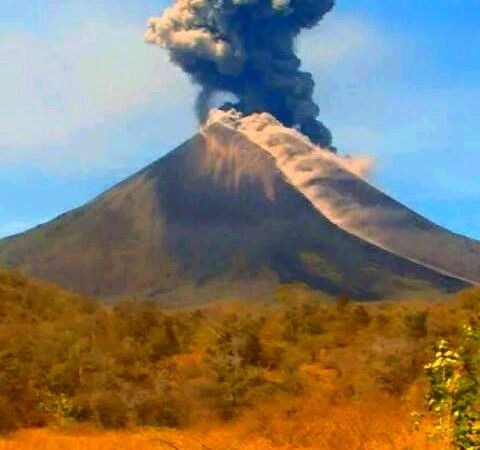 Some explosions of Momotombo, respectively on 28.02 / 11:39 - 29.02 / 9:27 - 29.02./ 10.15 - photos webcams Red Sismologica of Nicaragua
Since February 28 evening, Fuego knows a further increase in the tremor, in connection with a lava emission; the lava flow measuring 500 meters towards the barranca Las Lajas, on the southeast flank.

Moderate to heavy explosions, at a rate of 6 to 10 per hour, can be heard more than 14 km, and accompanied by incandescent pulsatile emissions high of one hundred meters and by fall of blocks within the scope of the volcano to the north -East.

Sources: INSIVUMEH & Conred
In Ecuador, the Tungurahua activity is considered moderate by IGEPN.

Despite the cloud cover, a moderately loaded ash plume was observed on February 29 at 15:30, rising to 1,500 meters above the crater. Ash falls affecting sectors of Mocha, and ground vibrations recorded on Manzano, Pillate, Patilahua and Tungurahua Observatory. Glow in the crater is observed on February 29 at 20 am local, as well as 4 small explosions, loud and vibrating floor and windows.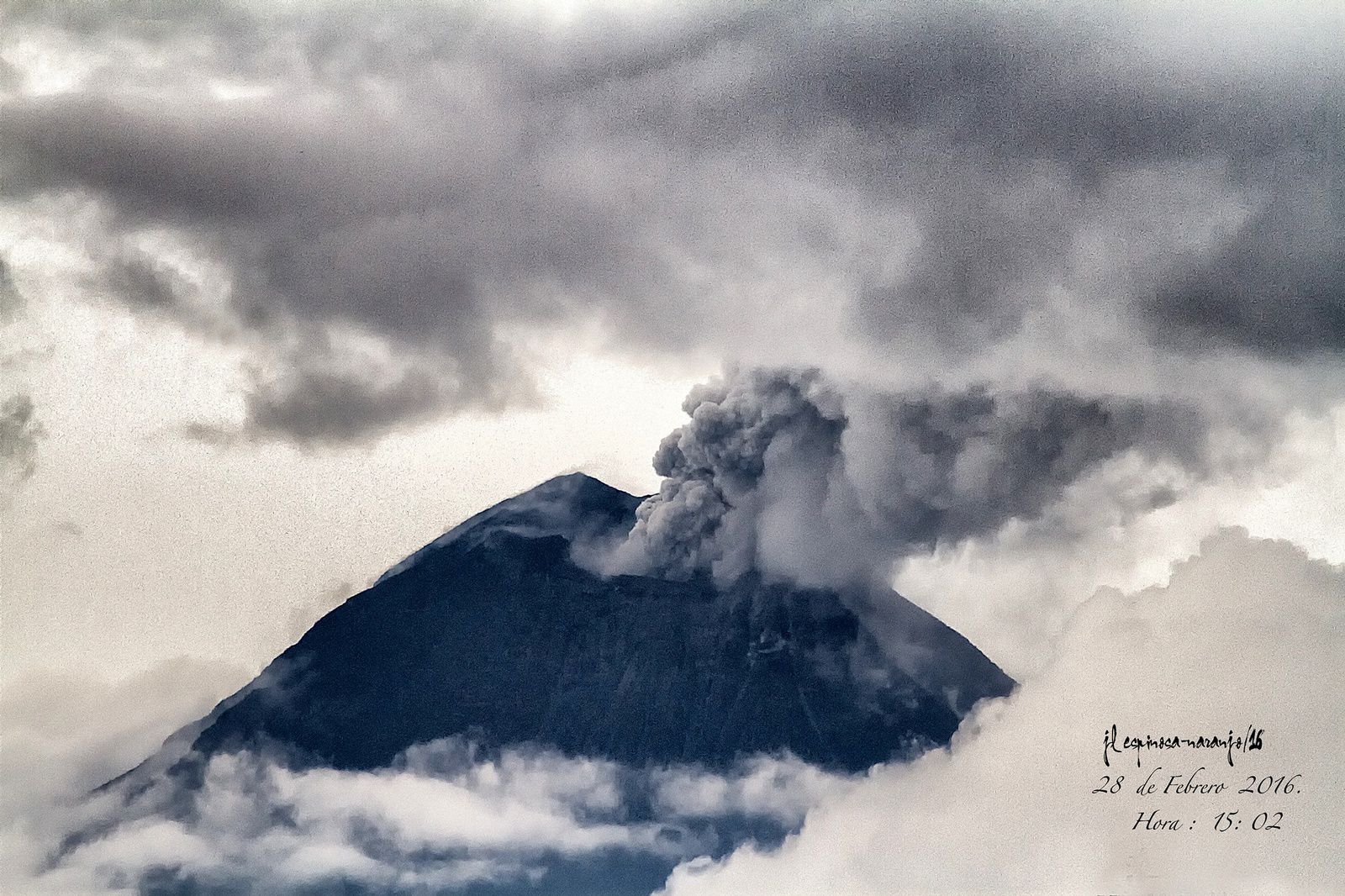 Last clear view of the top of Tungurahua - photo Jose Luis Espinosa-Naranjo 02.28.2016 / 3:02 p.m. loc.
The activity of Sinabung, in the night of 29 February to 1 March, unfortunately poorly documented by the observatories, was photogenic with Strombolian explosions.