Publié le par Bernard Duyck
The eruption of Pavlof, started on March 27, continued until the afternoon of 28 March, with emanation of a sustained ash plume, traveled by lightning.

According to satellite data, ash emissions were ongoing at 24h30 loc / UTC 8:30 p.m., with a plume extending over 650 km. to the NE on the interior of Alaska. The tremor has decreased but remained above baseline levels. The high surface temperatures allow suggest the presence of lava flows. Mudslides are possible on the flanks of the volcano.

Lava fountains were observed during the night by sailors, pilots and residents of Cold Bay, 60 km southwest of Pavlof volcano.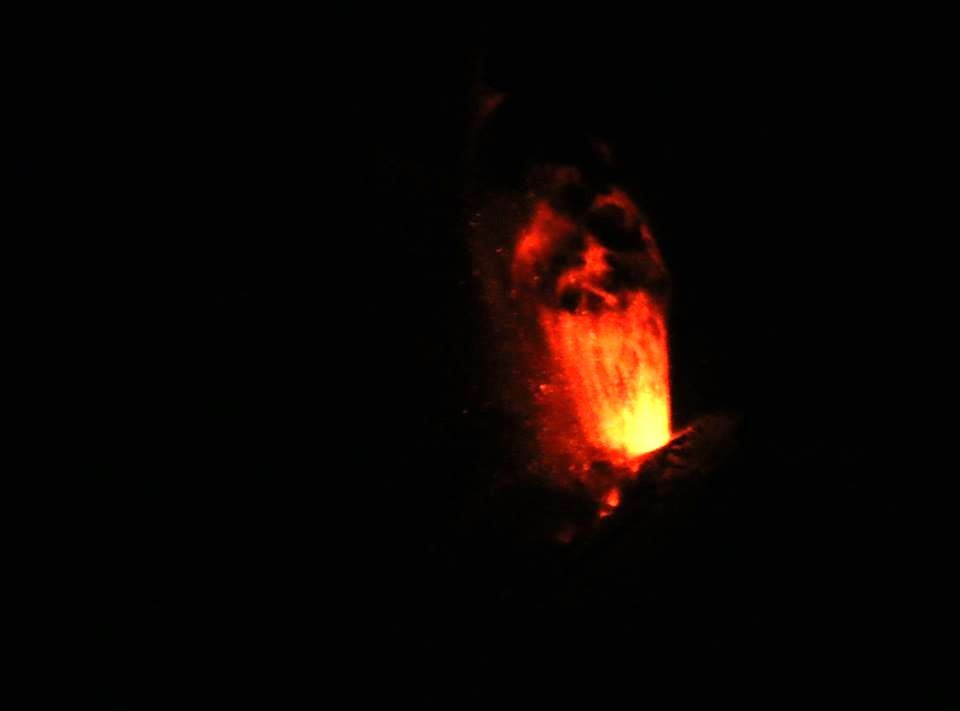 Pavlof, lava fountain 03.28.2016 / 03h local - Photo courtesy Royce Snapp, taken from Cold Bay, with a 500 mm lens. / AVO
Twenty local flights of Alaska Airlines toward Bethel, Kotzebue, Nome, Barrow and Deadhorse were canceled; the flights to Anchorage and Fairbanks were maintained ... everything remains under the supervision of specialized instances.

The Pavlof aviation alert level , on red alert since March 27, was lowered to 28 March 18h to orange, following the significant decline of the eruption, and the absence of ash emissions.
Seismicity and infrasound declined despite a tremor still above baseline levels.
The ash cloud continues to drift from the south of the Bering Sea toward the interior Alaska.
Sources:

- AVO - Alaska Volcano Observatory
- VAAC Anchorage
- NOAA
- KTUU. com