Publié le par Bernard Duyck
Two explosions at Tungurahua, at 4:01 ET 4:40 March 4, 2016, discovered the inner cap and permit to release the stored energy, with increased of values ​​of seismic amplitude.
Inclinometers recorded a tangential inflation, and a vertical inflation of 3 cm on the southwest side, suggesting a new magmatic intrusion.
Tungurahua - 03/04/2016 sismo of explosions at 4:01 and 4:40, followed by tremor - and location of VT earthquakes 2-3 km beneath the summit - a click to enlarge
The Observatory reported 28 small explosions on March 5; seismicity decreases slightly, as well as the emission tremor.
At 10:20, pyroclastic flows occurred in the ravines Achupashal and Romero, the largest went down the quebrada Romero for 1.5 km following a collapse of material accumulated in the crater and on its edges.
Tungurahua is cloudy, and ash plumes are visible during a thinning, with ash fall on the Jewish areas, Quero, Cusúa and Chacauco; due to rains, lahars are recorded in the ravines of Achupashal, Jewish, Pondoa, Mandur, Pingullo, Rea and Chontapamba.
During the night of 4.03, glow is visible in the crater and blocks fall to 1,200 meters on the flanks.

Sources: reports IGEPN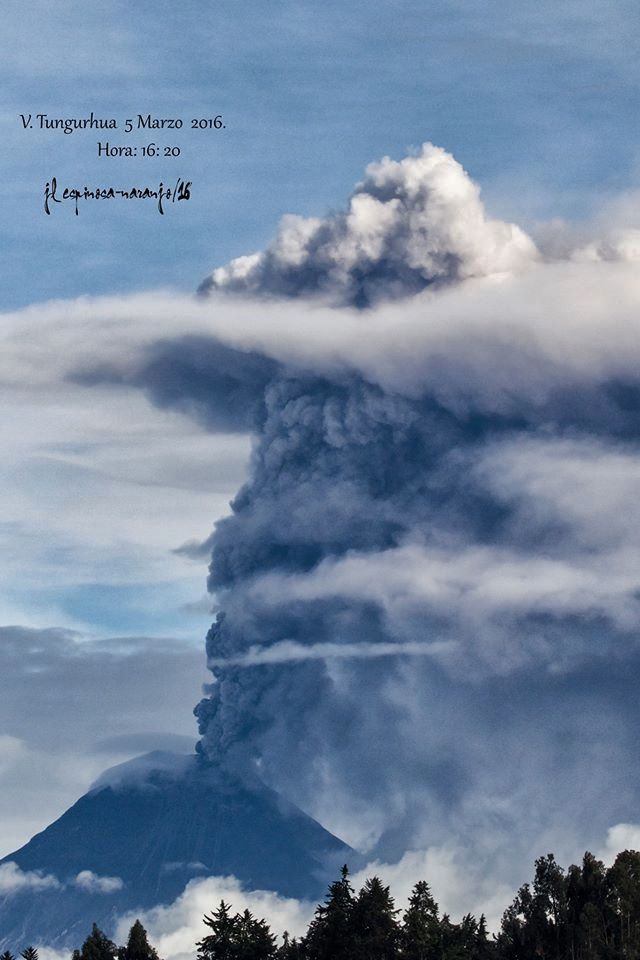 Tungurahua - the ash plume 03.05.2016 / 16:20 - photo Jose Luis Espinosa-Naranjo from Ficoa-Los Girasoles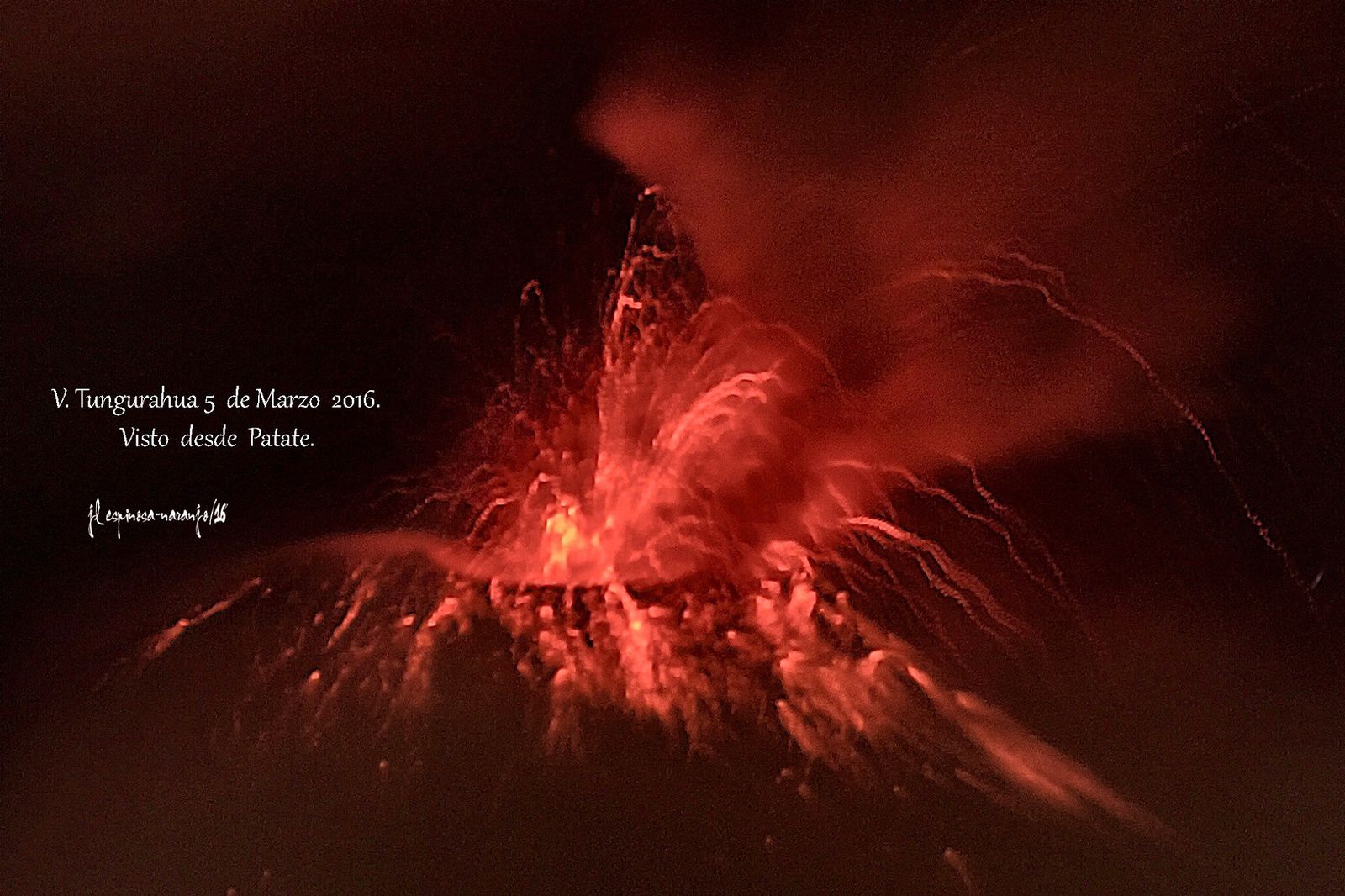 Tungurahua - strombolian activity 03.05.2016 / 9:47 p.m. - photo Jose Luis Espinosa-Naranjo from Patate
In the Kuril islands, the Tokyo VAAC placed the volcano Alaid in orange alert on 4 March.
A plume, possibly laden in ash, is observed drifting westward at a low altitude (4 km) and a variable thermal anomaly was spotted by satellites, up from today 0:55 (Mirova / Modis)

Sources:
- Tokyo VAAC
- Mirova
Alaid - Thermic anomaly of 03/06/2016 / 2:40 MODIS VRP / Mirova and rise from a few days - a click to enlarge