Publié le par Bernard Duyck
Phreatic eruptions of small scale since early 2015 characterize the activity of Rincon de La Vieja, along with deposits of ash and sludge on the banks of the active crater ; the waters of Crater Lake have a high temperature.

March 9 at 1:53 p.m. local, a phreatic eruption occurred, recorded by seismographs and webcam. Access to the summit crater is discouraged

Source: Tico Times & OVSICORI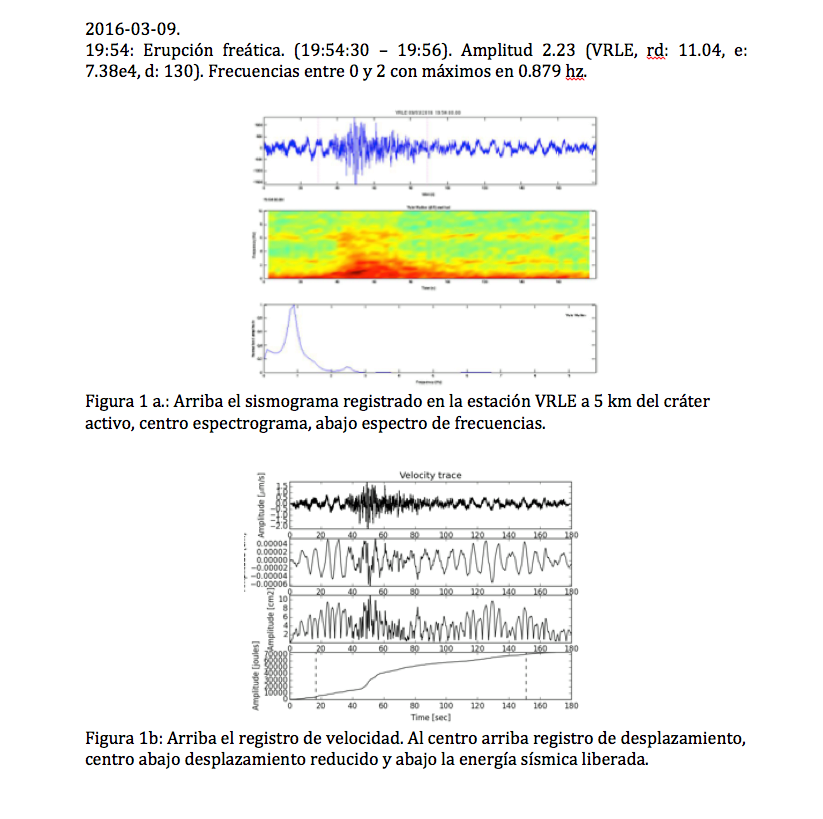 Rincon de La Vieja - seismogram, spectrogram and frequency spectre from VRLE statio located 5 km from the active crater - Doc. Ovsicori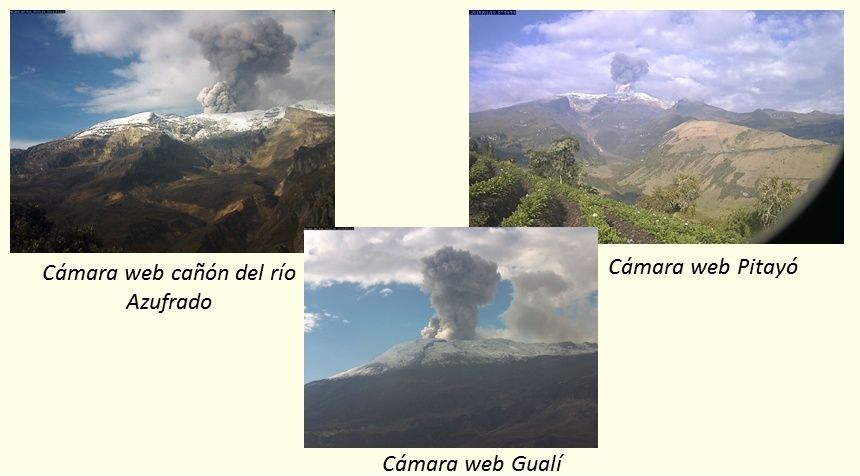 Nevado del Ruiz - explosions and plumes of 03/10/2016 seen by webcams of Observatory of Manizales, and variations of volcanic tremor - Doc.SGC Manizales
The Observatory of Manizales / Colombian Geological Survey recorded, since March 9 at 16:32 local, a volcanic tremor push the Nevado del Ruiz, combined with an issue of gray ash that is up to 1,300 meters.

On March 10, two tremor episodes were seen, always associated with ash plumes visualized by webcams and employees of the National Park Los Nevados.

The current alert level of the Nevado del Ruiz, Amarillo, is characteristic of the instability of the volcano, marked by changes in seismicity, and gas and ash emissions. This state continues for more than 15 months, without much variation.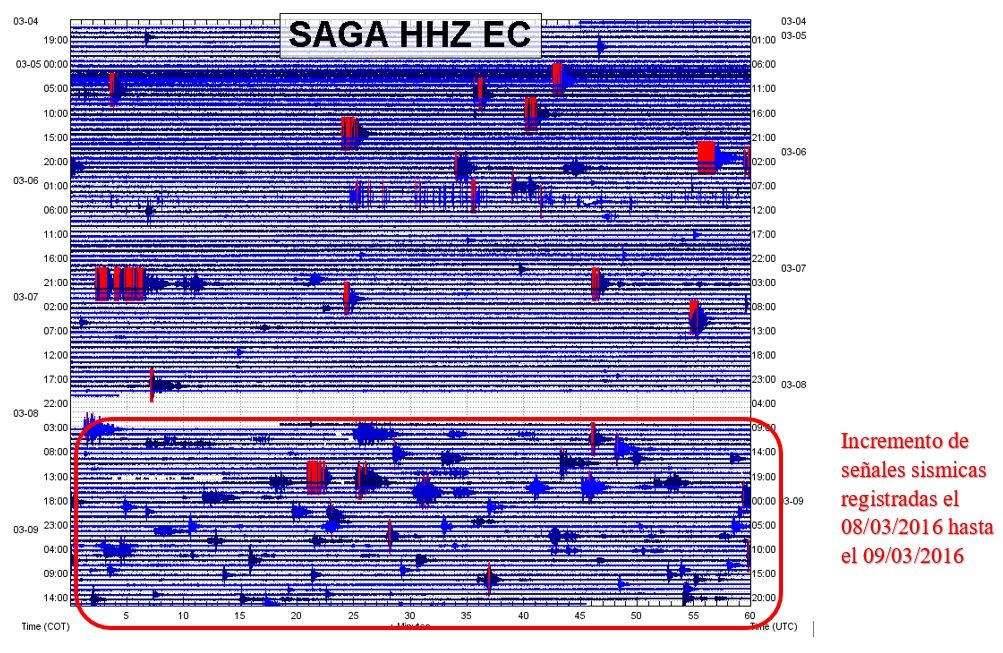 Sangay - seismicity 4 to 9 March 2016 - the seismicity increasing of 8 and 9.03 in the red box - Doc IGEPN
In Ecuador, the Sangay, after a period of activity between January and April 2015, followed by a return to calm, knows since March 5, an increase in seismicity.

Since 7 March, the number of explosion is increasing, and on March 9, the IGEPN reports an increasing of earthquakes LP and tremor, and an explosion at 10:35 local, and harmonic tremor. NOAA Satellite images show a thermal anomaly and emissions in direction of south, which can be confused with those of the Tungurahua right now active, with a pyroclastic flow reported in the Quebrada Achupashal norte. The Observatory recalls the prohibition to climb to the Sangay volcano.

The Masaya National Park, closed since late January 2016, is now available through Google Street view, where you can see the glow in the crater Santiago. - Link via Shérine France : http://diariometro.com.ni/destacado/69540-el-parque-del-volcan-masaya-desde-google/


In Dukono, in the Moluccas, high emissions of ash are visible on satellite images, since March 7 and still visible on March 10, towards the northwest and west.