Publié le par Bernard Duyck
After the Chiricahua hoodoos, another special structure of Arizona with Red Mountain.

As its name suggests, this cinder cone is characterized by a red color, but also by its amphitheater iron horse shape.

Located in the Cococino National Forest about thirty kilometers from Flagstaff, this cinder cone was formed 740,000 years ago in the volcanic field of San Francisco, active for 6 million years.

During the eruption, the Red Mountain grew up on a practically flat surface covered by a lava flow extruded at the base of the cone during the waning phase of the eruption.
This lava flow has rafted the ash of the western part of the cone.

The perfect cone has disappeared, and a large natural amphitheater widened in its northeast flank, presumably blown by one or more steam explosions shortly after the end of the eruption : the recently ejected ashes have cooled, but are remained for some time at about 300 ° C, the temperature above the boiling point of water. Rainwater seeped and circulated through hot ashes by creating a mineral cement which bound the ashes together, and formed a "lid pressure cooker" . The overpressure of trapped waters resulted in steam explosions. Then the erosion of rains and winds expanded over the time this opening, as is suggested by the hoodoos wearing harder sombreros, and the walls sculpted by the elements.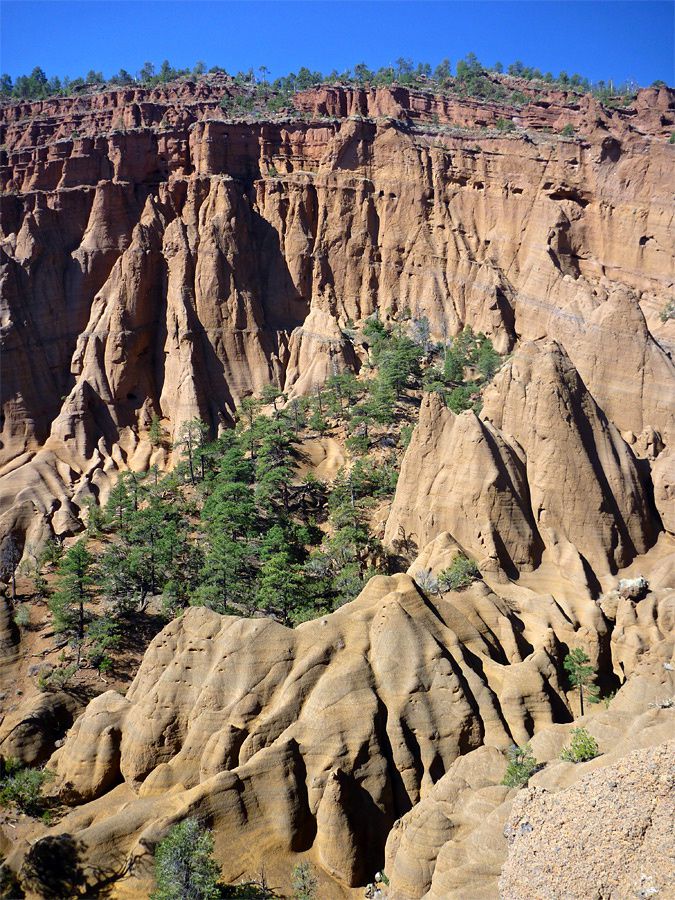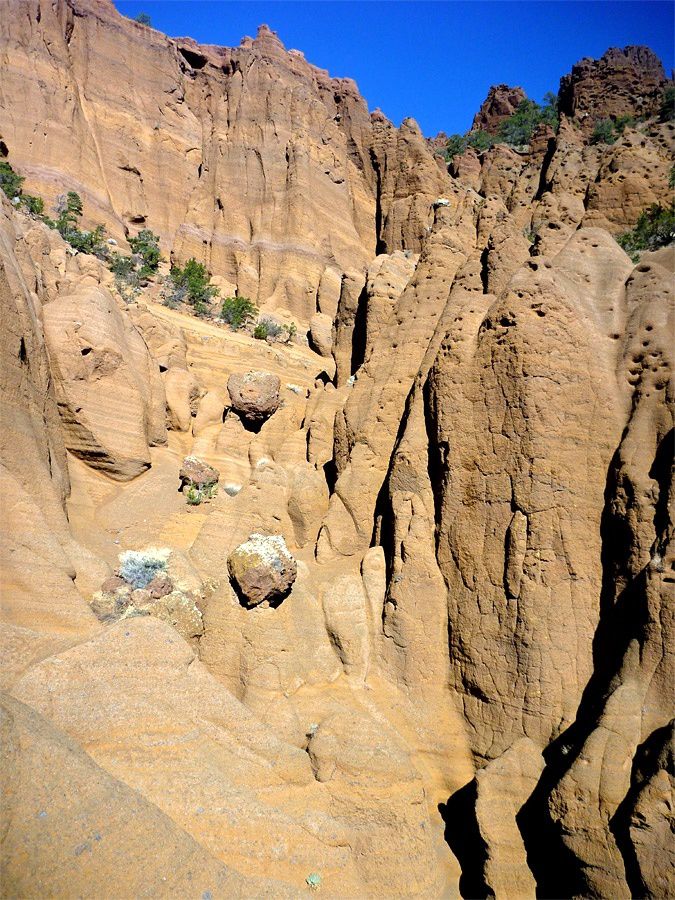 Red Mountain - views of the amphitheater and the pinnacles and boulders along the western walls - pictures Americansouthwest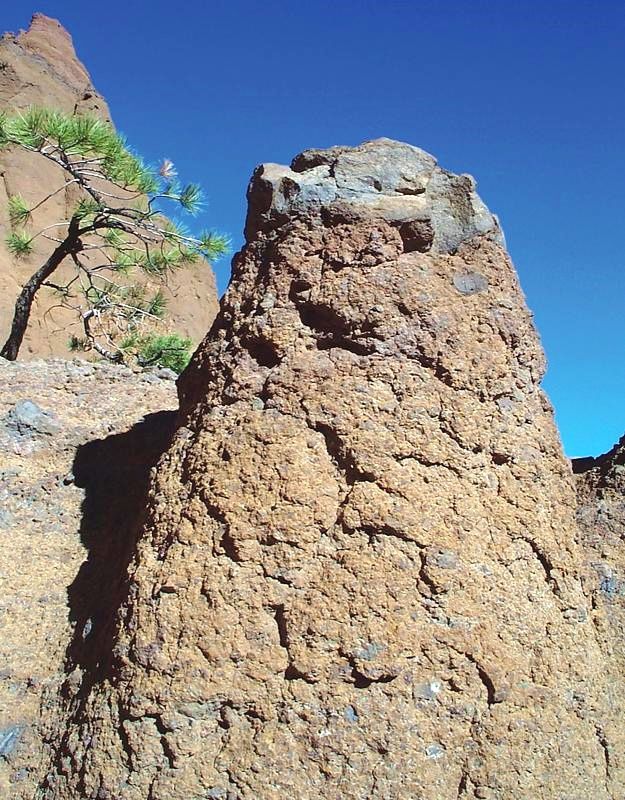 Red Mountain - The boulder sombrero, capping each pinnacle, protects the underlying cinders from erosion. - photo USGS