Publié le par Bernard Duyck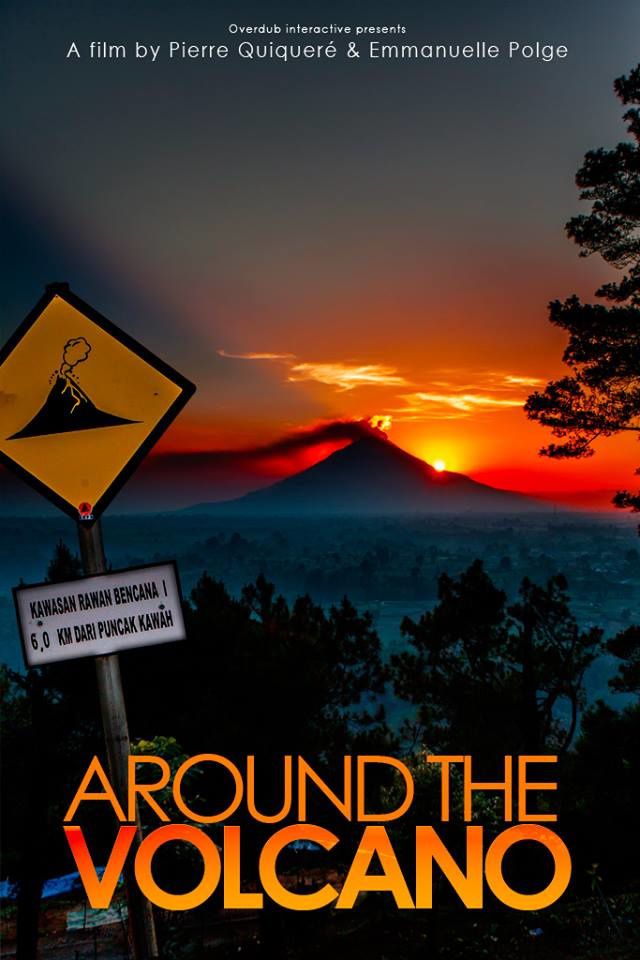 On the island of Sumatra, the Gunung Sinabung, which has not manifested for centuries, has brutally reminded the Indonesians who live on its slopes, his nature of active volcano.
A first warning in August-September 2010 was followed by an eruption which begins in September 2013 ... and is still ongoing today.
His numerous deadly explosions and pyroclastic flows were mediated by various specialized sites and local press, but after the first excitement and vision of spectacular images, public interest waned.
This region known for its fruit and vegetables saw its lands covered by ash from the volcano and his crops ruined ; Nearby, an emerging tourism development, linked to the thermal baths of the Sibayak volcano, has also suffered. The Sinabung has upset local practices: the displaced population could not organize the usual funeral processions in the villages.
As the doctor Suronosaid , "the inhabitants of the Karo district must now get used to the new Sinabung."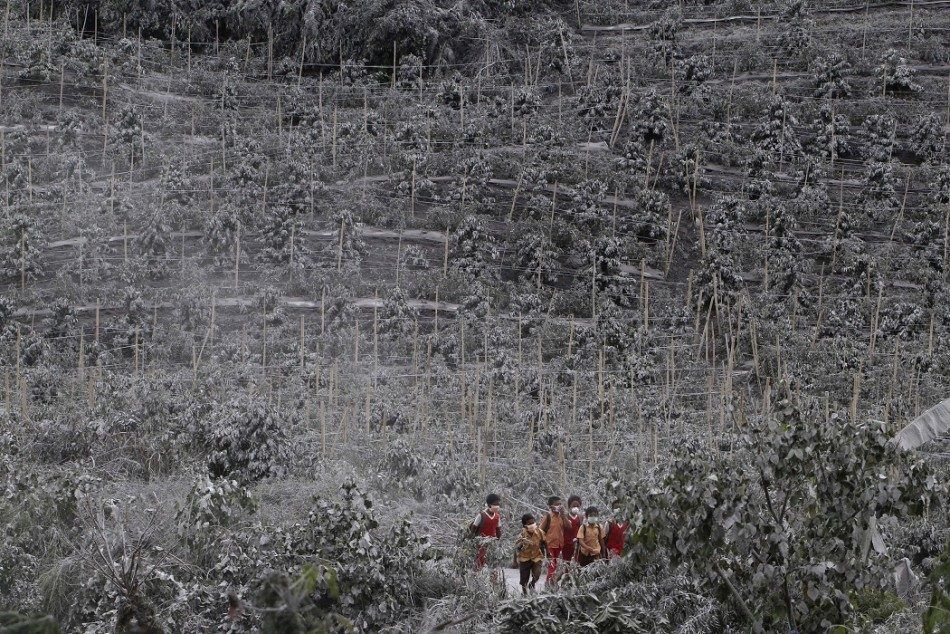 Children go to schools, masked, by a path in the crops ravaged by the ashes of Sinabung - photo Jakarta Post 01.2015
Pierre Quiqueré and Benjamin Morin had realized in 2011 a documentary over the job of a joung volcanologist : "Robin des volcans";
Overdub Interactive recurrence, with Emmanuelle Polge and Pierre Quiqueré and the team released a film about these events:
"Around the volcano"

Besides the science, it takes into account the human impact of this eruption, and highlights the problems that must daily confront the local population.

The film is available on the platform " Vimeo on Demand" , fair trade from producer to consumer.
Become active volcanophile in praising the movie ... two euros, a low price for a 52 minute trip to Sumatra, and a support for a next project of this young team.