Publié le par Bernard Duyck
In level 2 alert since December 2007, Suwanosejima is erupting each year since 1956. The JMA reported explosions in the crater O-take on 14,15 and 17-20 April 2016 (In GVP).

The Suwanosejima, located in the northern Ryukyu archipelago, is an andesitic stratovolcano, characterized by two historically active summit craters.
After the last great eruption of Suwanosejima the top of the O-take collapsed forming a large debris avalanche and creating the caldera Sakuchi iron to horse. The island remained uninhabited for 70 years after the eruption. Today, only 50 people live there

Sources:
- JMA
- Global Volcanism Program - Suwanosejima

The Sinabung is always active in recent days.
Great photos of Firdaus Surbakti and Endro Lewa allow to detail the evolution of the pyroclastic flow of 20 April.
In Ecuador, after the devastating earthquake of 7.8 M on April 16, 2016 at 18:58, many aftershocks were recorded.

This April 20, two strong aftershocks were recorded; the first of magnitude 6.1 / depth of 16.1 km at 3:33, the second at 3:35, of magnitude 6.3 and a depth of 9.3 km. Both episodes occurred in the northern part of the rupture zone, a few kilometers north of Muisne. These tremors were felt in the provinces of Esmeraldas, Manabi, Santo Domingo de los Tsachilas, Imbabura and to Quito and Guayaquil.

According to IGEPN, the presence of replicas is naturally associated with an adjustment of the rocks in the crust, and the adjustment period is longer for large earthquakes ... these aftershocks may occur again for a few days or weeks.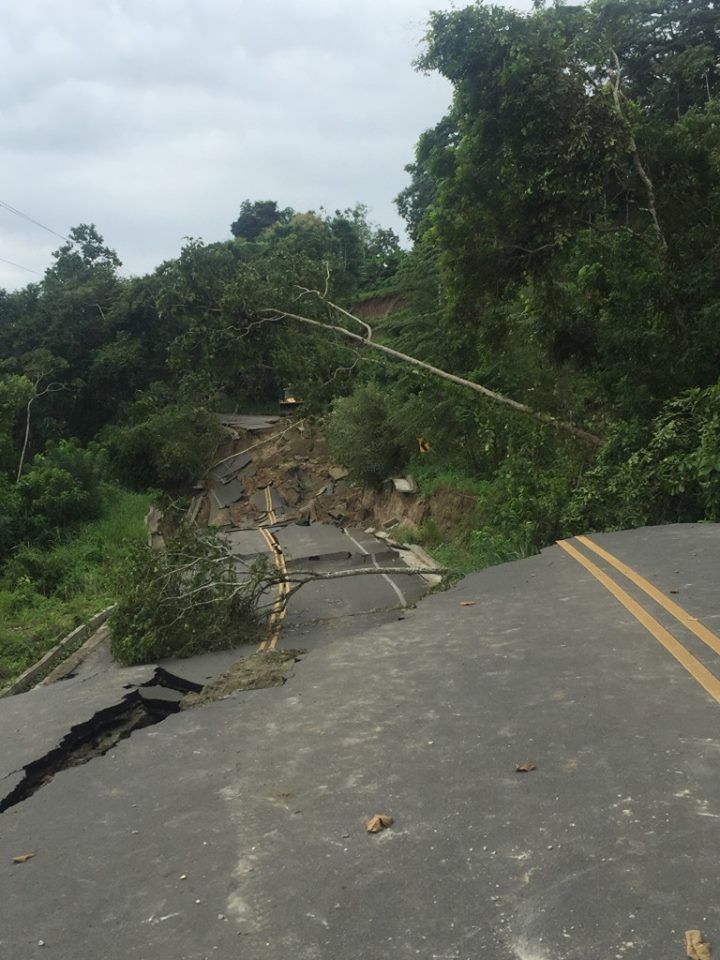 Ecuador - damage to road infrastructure around San Isidro - photo Front Row review 20.04.2016 via José Luis Espinosa-Naranjo