Publié le par Bernard Duyck
After a week of declining activity, Popocatépetl introduced this April 18 from 2:30 local time a renewed activity. Intense explosions close together in time, becoming continuous over two hours.
The high point was reached around 2:55 local.

The activity was accompanied by a continuous emission of incandescent fragments up to 1.6 kilometers, drooping mainly on the northeastern flank of the volcano. The ash plume reached a height of 3,000 meters above the crater, before moveing towards ENE.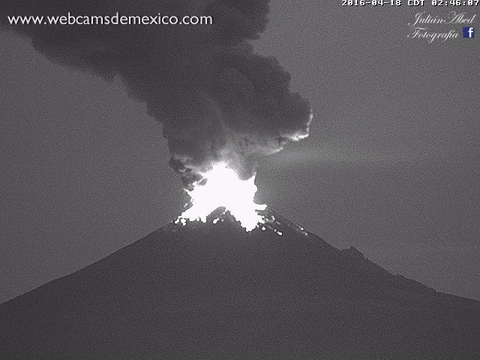 Ash emissions have forced the closure of the Puebla International Airport from 7 am to 13 pm. (Mexico Daily News).

Ashes and dust fell on the urbanized areas of Puebla, covering homes, streets and vehicles; Civil Protection reminds respect the safety zone with a radius of 12 kilometers around the volcano, and recommends wearing masks to protect themselves from harmful ash.

A decrease in activity is indicated by the CENAPRED in its report from 10 am GMT, and a column of ash reduced to 1,000 meters above the crater. The volcanic alert level remained at Amarillo Fase 2.

Sources:
- CENAPRED
- Local and international media.
The Klyuchevskoy, in activity since April 9-10, as shown in the thermal anomaly identified by the site Mirova / Modis, was photographed by astronaut Tim Peake from the ISS; in the group klyuchevskoy, the cone in activity is characterized by the absence of snow on its slopes.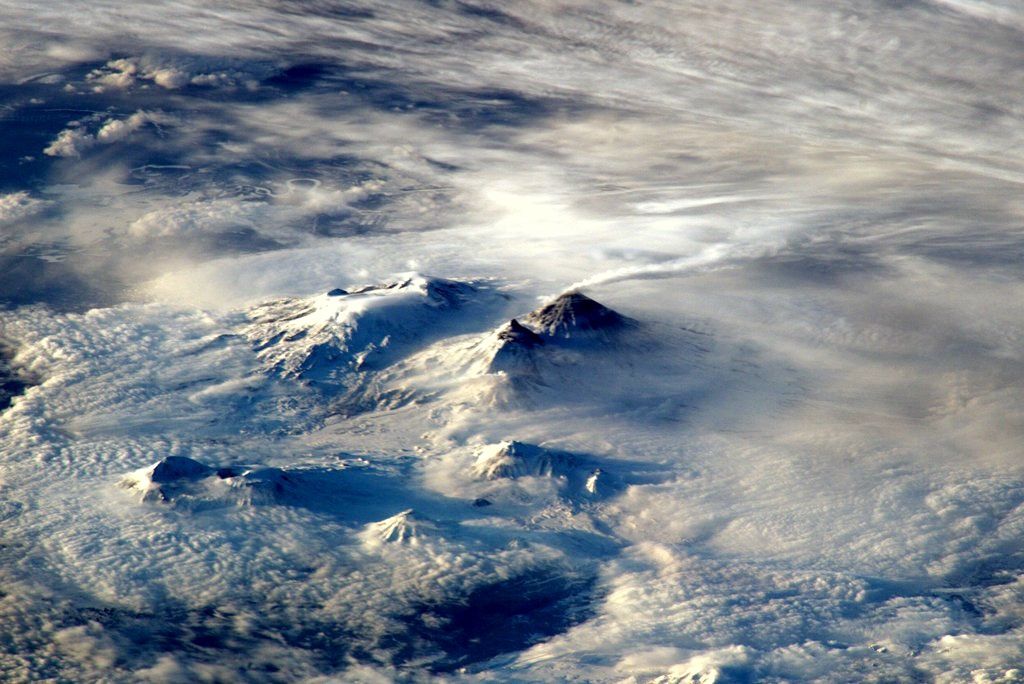 The volcanic group Klyuchevskoy seen from the international space station by the astronaut Tim Peake - 18.4.2016: the snow has melted on the active cone