Publié le par Bernard Duyck
This Sunday, April 10, the increasing activity of Bromo has forced the temporary closure of Malang / east Java airport., located about thirty kilometers from the volcano. A flight of Batik Air and another of Sriwijaya Air, from Jakarta, had to be diverted to the airport of Surabaya.All the other flights, to and from Malang, were canceled

Sources: Jakarta Globe & Tribune Jateng.
According to KVERT, the Strombolian activity phase which marks the Klyuchevskoy since April 3 is ongoing on 10 April.

Satellite images provide information of a low thermal anomaly; webcams show an intense degassing in the day and some nocturnal glow.

Source: KVERT

An increase in surface activity is recorded in Villarica since April 3: nighy glow, Strombolian explosions. She remains in standards of the technical alert Amarillo, together with a restricted area of ​​1 km around the crater.

Source: SERNAGEOMIN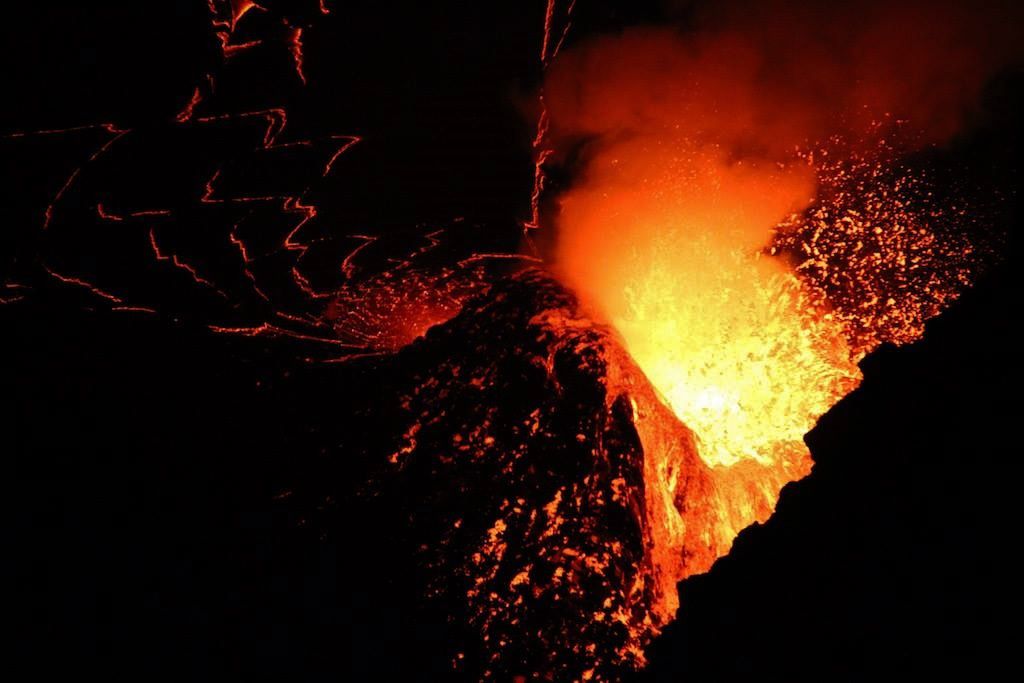 Nyiragongo - 04.09.2016 / 03h - activité du puits secondaire - photo Jeremiah Franchetti / via Nyiragongo volcano, the greatest lava lake / FB
To the Nyiragongo, and in absence of news from the OVGoma since March 2, photos, taken by Jeremiah Franchetti on the night of April 8 to 9, inform of an important activity in the primary and secondary vents around 03:00 in the morning.