Publié le par Bernard Duyck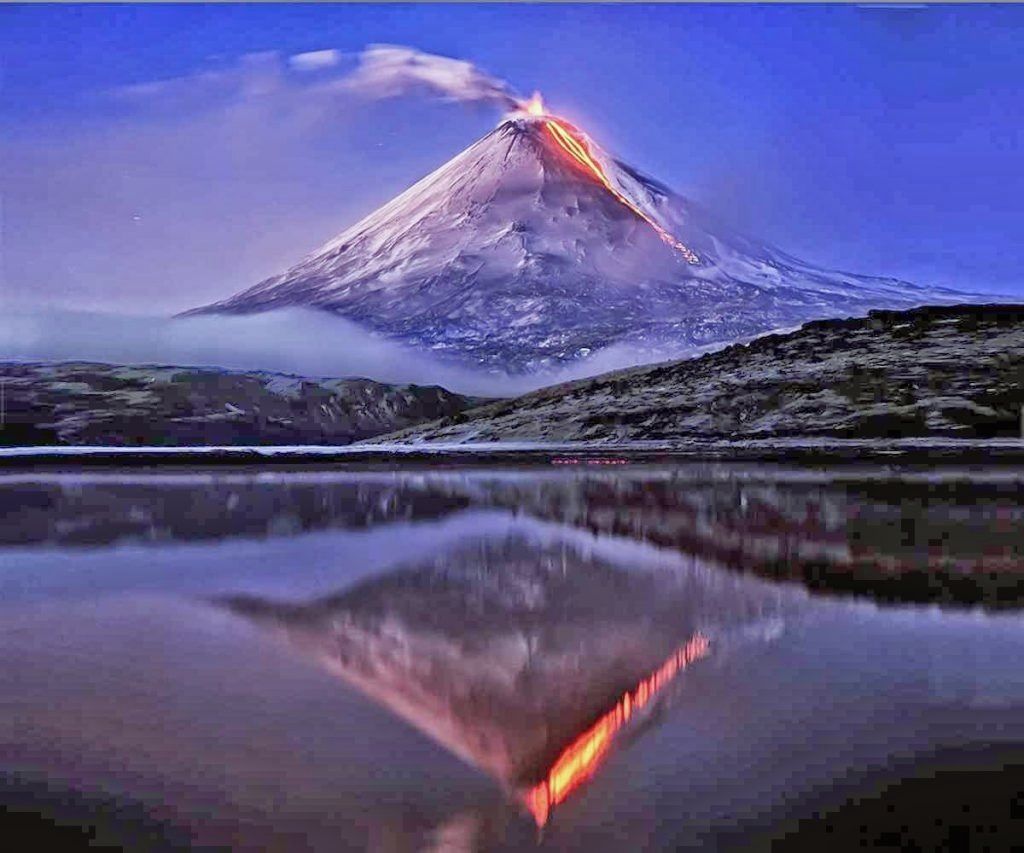 Lava flow in Klyuchevskoy - photo by M.Zelensky, 2007 - via Happylifeguide.ru / Argophilia travel news 26/04/2016
Since its eruption on April 3, the Klyuchevskoy repetitively generated ash plumes above 6,000 meters asl.
During the night of 25 April, lava began to flow ... this outpouring was preceded by earthquakes er ash emissions. The lava flow extends more than 500 meters, while ash and incandescent material are expelled 200 meters above the crater. The thermal anomaly, reported by Mirova / Modis since 25, remains high on April 27.

Local rescuers recommend not to approach the volcano, because of risk of pyroclastic flows on the southeast slopes of the volcano.

Sources:
- KVERT
- Mirova
- RIA Novosti news & Argophilia travel.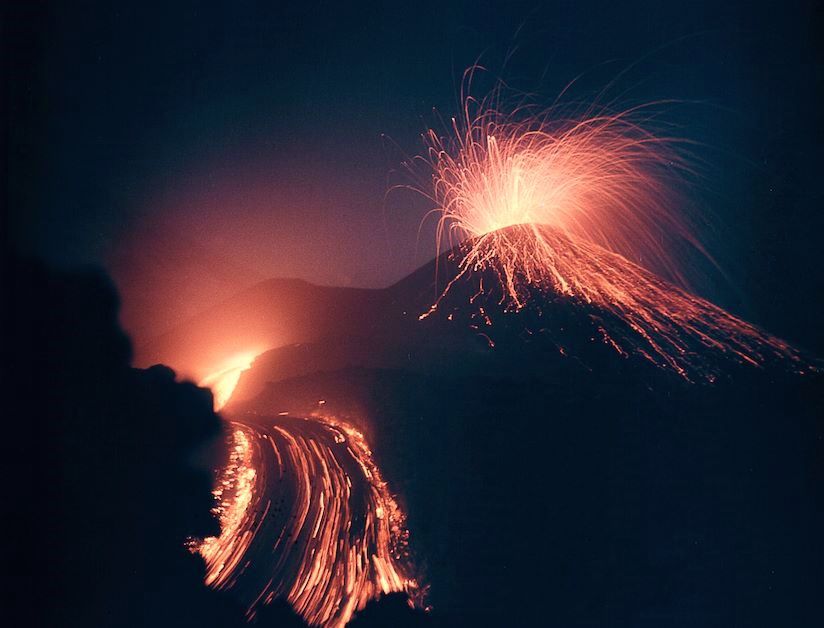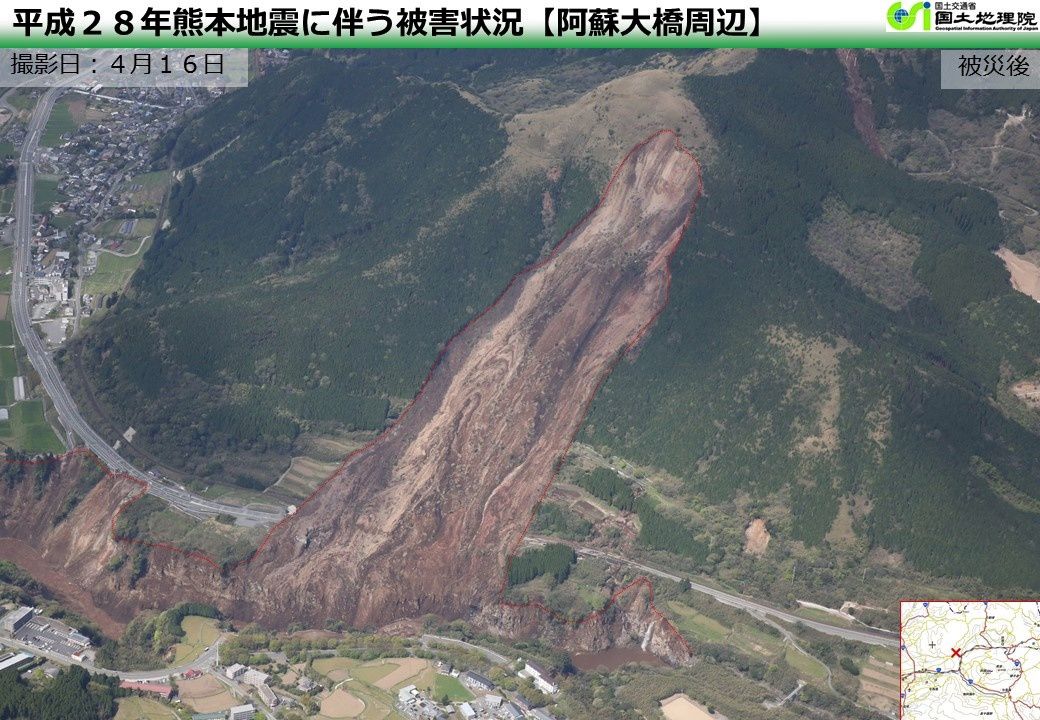 Landslides caused by the earthquake in Kumamoto - 04/16/2016 photo by GSI in the district Minami Aso Kawayo
Morphological changes may have been induced to ASO volcanic complex by Kumamoto earthquakes of M 7.0 and aftershocks.

A team of Kyoto University says many landslides occurred on slopes greater than 30 °, and on the tephra covering these slopes, as the west wall of the caldera Aso, the southern flanks of the volcano, and the walls of the cutting valleys.

Close to Kyoto University research facilities, fluid sediment movements were recorded on gentle slopes of 10 °, likely due to tephra containing water and subjected to a ground motion that induces liquefaction.

Source: AGU blogosphere -The distribution of landslides from the M = 7.0 Earthquake Kumamoto
- by Dave Petley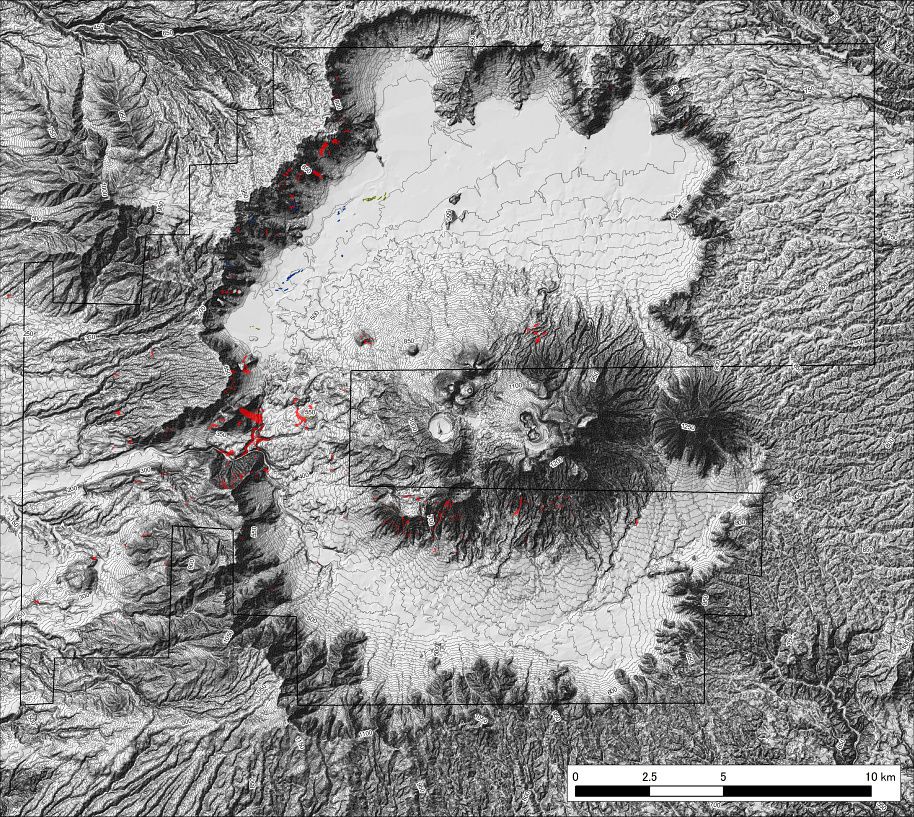 Landslides (in red) affecting the western parts of the caldera and southern parts of Aso volcano - mapped by the team of Kyoto University DPRI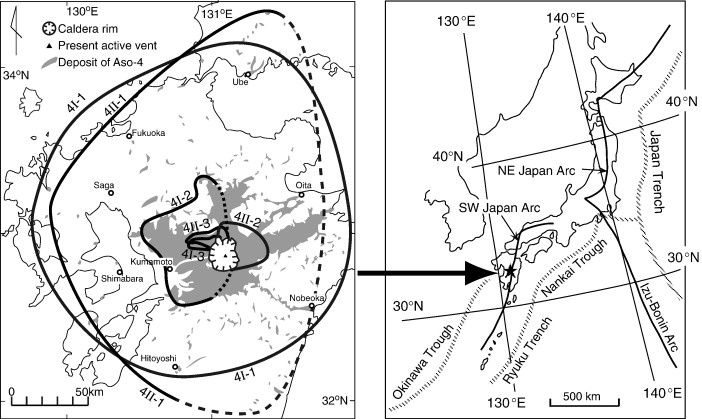 The caldera Aso and Aso-4 deposits of tephra respect to the location of Kumamoto - Tectonic of southern Japan