Publié le par Bernard Duyck
Since April 26, the volcanologists GeoNet / New Zealand reported a swarm of volcanic earthquakes unusual in Ruapehu, including his seismic activity is usually dominated by the volcanic tremor.

The temperature of the crater lake has increased from 25 ° C to 40 ° C from mid-April ... such a change in temperature was recorded in March 2011, April 2014 and February 2015.

Given that the other parameters remain unchanged, the alert level was kept unchanged at 1.

These changes in Ruapehu are not related to the phreatic eruption of April 27 at White Island, which covered 80% of the floor and the walls north and south of the main crater with greenish ashes.Laboratory analysis of the eruption deposit collected from the web camera site on the north rim has confirmed that most of the ash is strongly hydrothermally altered old rock material.

An inspection flight has noted the formation of a new vent in the northeast part of the 1978/90 craters complex, and the issuance by it of translucent hot gas.

Source: Reports of 29-30 April 2016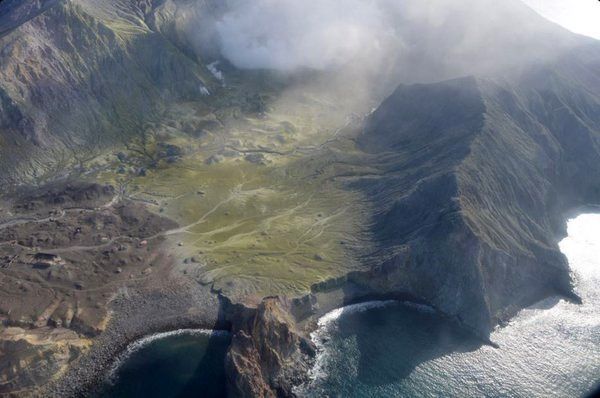 White Island - crater and around covered with greenish ashes after the explosion of 04.27.2016 - photo Geonet
Nishinoshima has not said its last word ...

An observation flight over was conducted April 14 by the Japan Coast Guard : an intense fumarolic activity was observed at the crater of the pyroclastic cone and its southern and eastern flanks. These white fumaroles were no longer observed since November 2015.

No lava flow has been seen on the surface and a low mark discoloration of waters in an area of ​​200-300 meters around the coast.

The flight conditions did not allow comparative measurements of magnitude of the volcanic island.

The crater lake, appeared in March in the crater of Ubinas in Peru following the rains and snow, fell in April and almost faded away. Degassing continues.

Source: Diario Correo Moquegua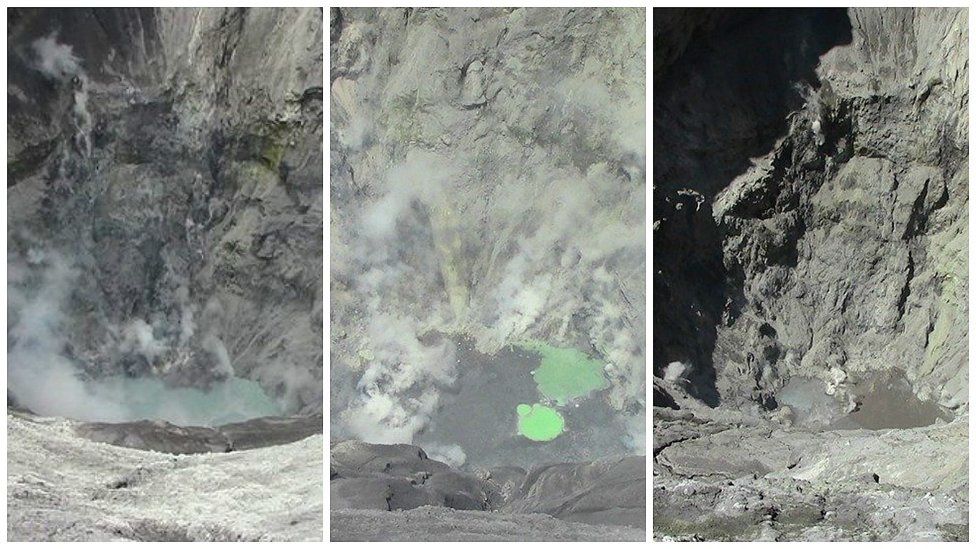 Peru - Ubinas: evolution of the crater lake between March and late April - pictures diario Correo Moquegua