Publié le par Bernard Duyck
After a series of portraits and paintings to the subject of aviation, Jocelyn LArdy returned to his "volcanic paintings."

Some discussion with Olivier Grunewald benefited to the choice of the theme, its subtitle and influenced the composition of the painting.



"Clash of the Titans in Iceland " ...



This is first the meeting of fire and ice, the contact between the lava river and the glacier, in landscapes that may seem alien.

It is also, as suggested by the subtitle: "the meeting between Io and Europa ... on Earth".

Io is one of the satellites of Jupiter. Covered more than 400 active volcanoes, it contrasts with another satellite of Jupiter with an icy crust, Europa.

The look can trip in the work ; it follows the flow of lava towards the glacier, where they met generates a plume of steam. This leads us to the rays of light from the setting sun, and the crevasses and seracs of the glacier illuminated by this oblique light that brings us back to the incandescent lava flow. Only the volcanologist in his aluminized held, reminds us that we are on Earth.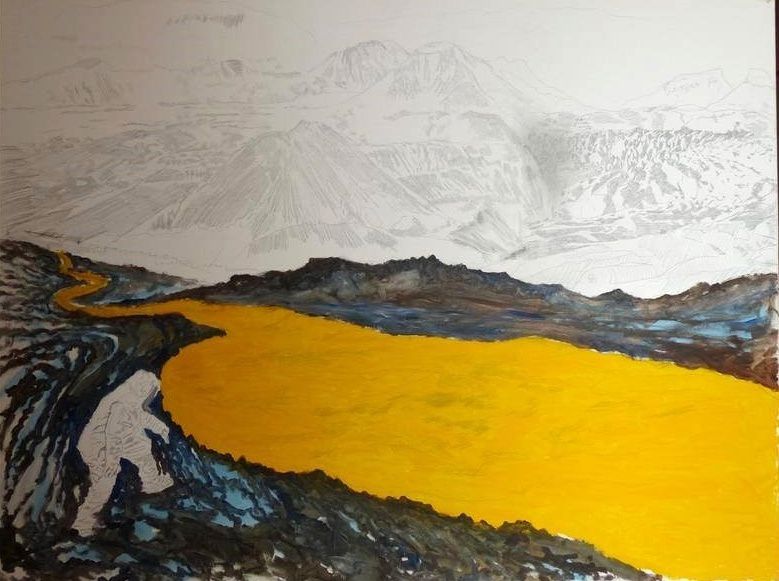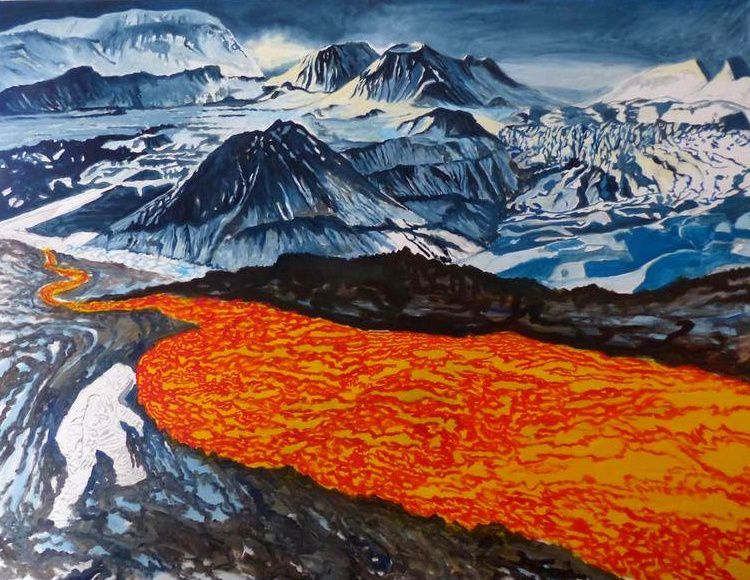 "Clash of the Titans in Iceland" by Jocelyn Lardy - the pencil drawing, the first keys and the installation of the landscape in March 2016.- Photo © Jocelyn Lardy
As usual, Jocelyn makes us enjoy of his painting step by step, between early March and late April, and of some details.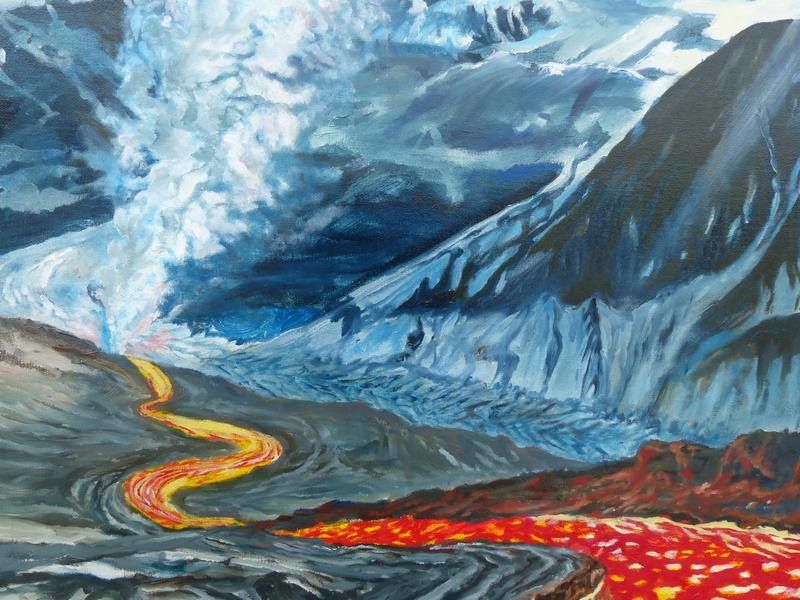 "Clash of the Titans in Iceland" by Jocelyn Lardy - detail on the meeting between the lava and the glacier. - Photo © Jocelyn Lardy end of April 2016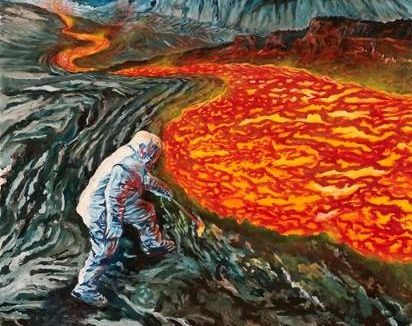 "Clash of the Titans in Iceland" by Jocelyn Lardy - detail on a volcanologist taking a lava sample. - Photo © Jocelyn Lardy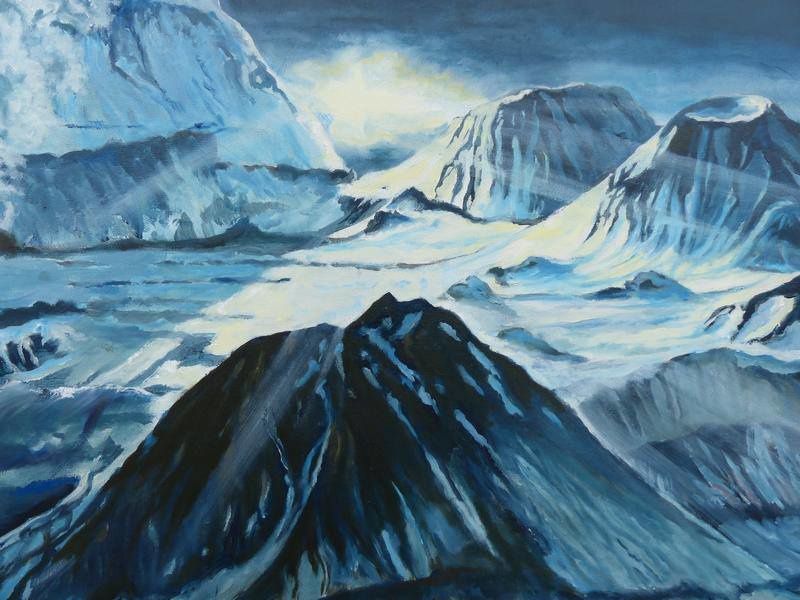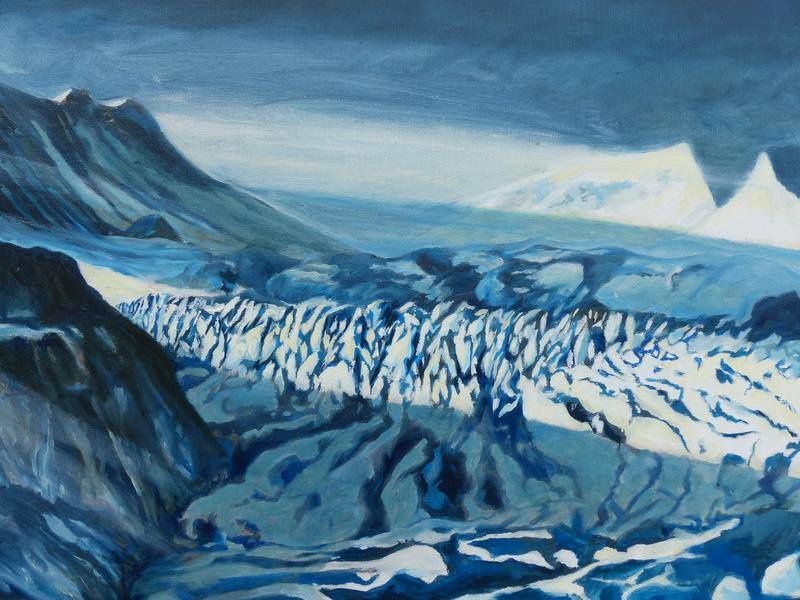 "Clash of the Titans in Iceland" by Jocelyn Lardy - details of light on the ice - Photo © Jocelyn Lardy