Publié le par Bernard Duyck
The Santiaguito presented on April 15 at 13:55 local, a loud explosion accompanied by fallout and pyroclastic flows towards W-SW. The plume rose to 4,000 meters asl, moving 25 km to the SE and O.

Source: INSIVUMEH & Conred

In Kamchatka, the strombolian activity that marks the Klyuchevskoy continues; Satellite data show intense thermal anomaly over the past week. On the night of April 14 to 15, the activity strengthened, with incandescent emissions to 200 meters above the crater, followed by days by occasional ash emissions.

Sources: KVERT & Volkstat

On Java island, the Gunung Bromo eruption is ongoing, with on the pictures of Oystein Lund Andersen a nocturnal glow and a plume of ash.

On the Japanese island of Kyushu, the day of April 15 was marked by a new earthquake of magnitude 7.0 at 16:25, and a depth of 10 km. This third strong tremor since April 14, and the many aftershocks, have increased the damage, which would amount according to experts at several billion dollars.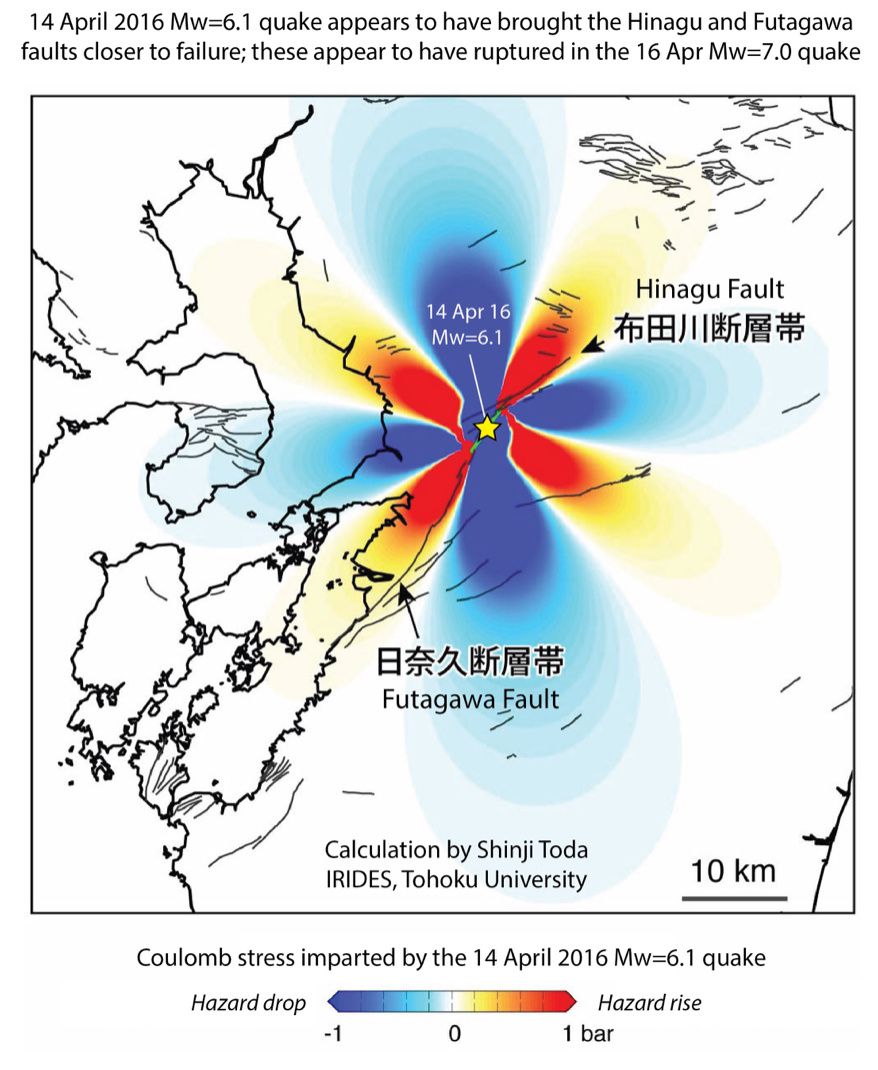 The faults in cause in the mechanism of earthquakes: Hinagu and Futagawa - Doc Shinji Toda / tohoku University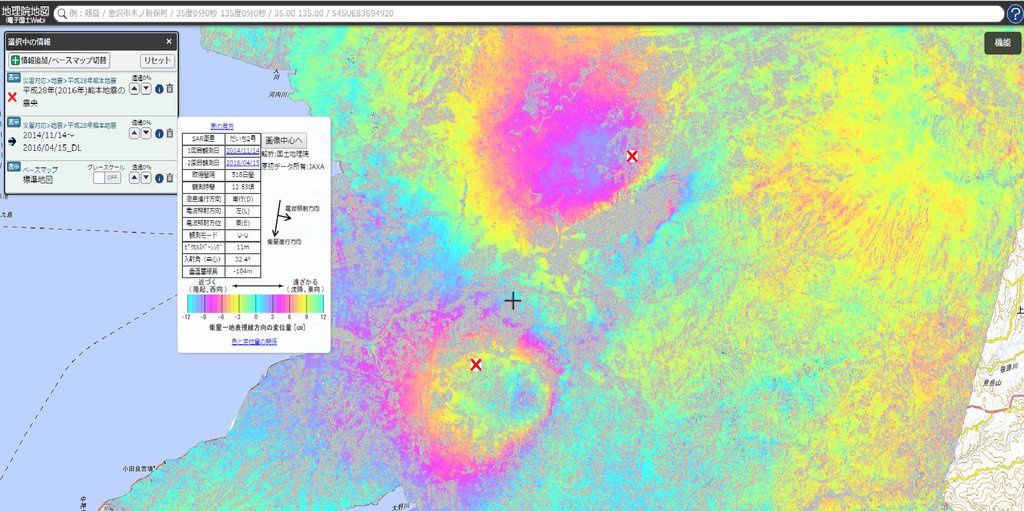 Interferometry showing areas of displacement related to the April earthquakes on Kyushu / Kumamoto - Doc. GSI
Note that the Mount Aso, located near earthquake epicenters, had on 15 April a small eruption characterized by the emission of a plume of gas and ash.
This activity is not linked to the current seismic activity. The alert level remains at 2, since 24 November 2015.