Publié le par Bernard Duyck
In Ecuador, in the past two months, Sangay has shown a sustained explosive activity, characterized by ballistic projections and lava flows (or pyroclastic) near the summit, thermal activity is detected by Mirova on the slopes within 5 km the summit.

These explosions and their eruptive plumes are visible from afar in climatic conditions and favorable visibility. Washington VAAC reported plumes of between 6.1 and 8.2 km on 4-7 and 9-10 May.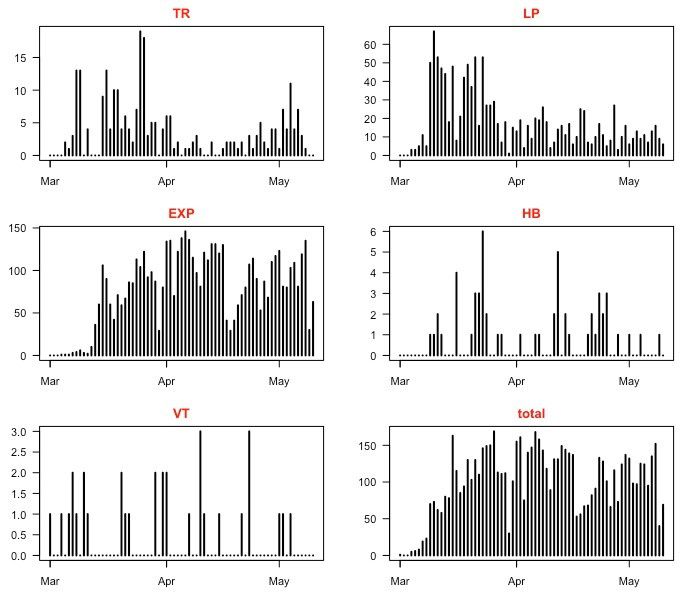 Sangay - seismicity. Number of events by type: tremor (TR), long period (LP), explosions (EXP), hybrid (HB) and the volcano tectonic (VT) .- Doc IGEPN
An overview of Cotopaxi on May 10 by the IGEPN and MAF helped to visualize the surface activity with a gas emission column of about 600 meters, not containing ashes. Glaciers are cracked and some covered with snowdrifts.

The control of temperature anomalies shows a slight decrease in temperature associated with fumaroles on the flanks, with for example 35.5 ° C max on the southern flank.

The trend is a moderate decline of domestic activity level.

Source: IGEPN Cotopaxi - surface activity and temperature taken 10/05/2016 - doc.Marco Almeida - IGEPN
The VSI High the alert level Gunung Awu / Sulawesi to Siaga / III 12 May 2016.

The DPDT recommends evacuation zones lying within 4 km.

NASA has posted photos showing the eruption of the volcano Sourabaya on Bristol island, in the Sandwich Islands, first eruption in 60 years. This island is uninhabited and covered with snow and ice.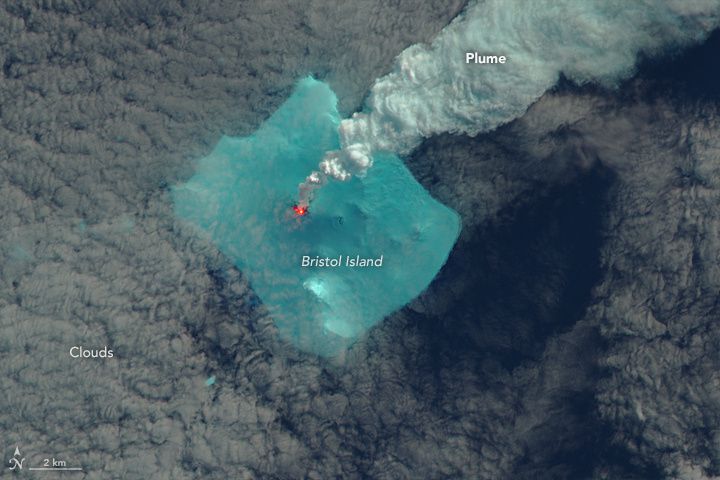 Bristol Surabaya on island - NasaEO Photo / The Operational Land Imager (OLI) on the Landsat 8 satellite Acquired thesis two false-color image on April 24