Publié le par Bernard Duyck
Guatemala's Santiaguito continues its high active phase, with several explosions from low to high, recorded by the seismograph.

A strong explosion on 26 June at 16h16 local was accompanied by block avalanches on the southern flanks, without pyroclastic flows, and a plume of ash reaching 5,000 meters asl, before spreading to the west and north -Where is.

Due to heavy rains in the area, it is possible that lahars down the main drainage.

Sources: INSIVUMEH and Conred
Between 6:04 and 19.30 on June 26, the sismos of Turrialba / Costa Rica recorded almost continuous tremor, variable in amplitude and increasing during the passive eruptions of ash and gas.
Activity was strongest between 24:52 and 19:30, to decrease at 19:30. Gas and ash plumes have not exceeded the 200 meters above the active crater, and gases, aerosols and particles emitted by the volcano Turrialba gathered near the surface and dispersed at ground westbound. Low ash fallout reached San José Coronado, Guadalupe, Curridabat, Guadalupe. Heredia San Isidro.

The mobile laboratory, dedicated to the monitoring of sulfur dioxide (SO2) and aerosols in the atmospheric air, recently acquired by the Ovsicori-una and temporarily located on the campus Omar Dengo in Heredia, recorded between today 12:30 and 1:25 p.m. the maximum values ​​of SO2 ranged between 1.2 and 17 ppb (parts per billion) and aerosols Pm10 values ​​between 8 and 11 micrograms per cubic meter of atmospheric air.
In comparison, normal values ​​of SO2 vary between 0 and 0.8 Pbb. So, for aerosols Pm10 typical values ​​between 4 and 7 micrograms per cubic meter of atmospheric air.

SO2 is dangerous to living creatures in its gaseous form and because it oxidises to form very fine sulfate aerosols that can enter the respiratory system and the bloodstream.
Aerosols are fine particles with diameters be less than 2.5 micrometers, that can lodge in the lungs and be transferred into the blood system of living creatures.

Sources: Ovsicori and RSN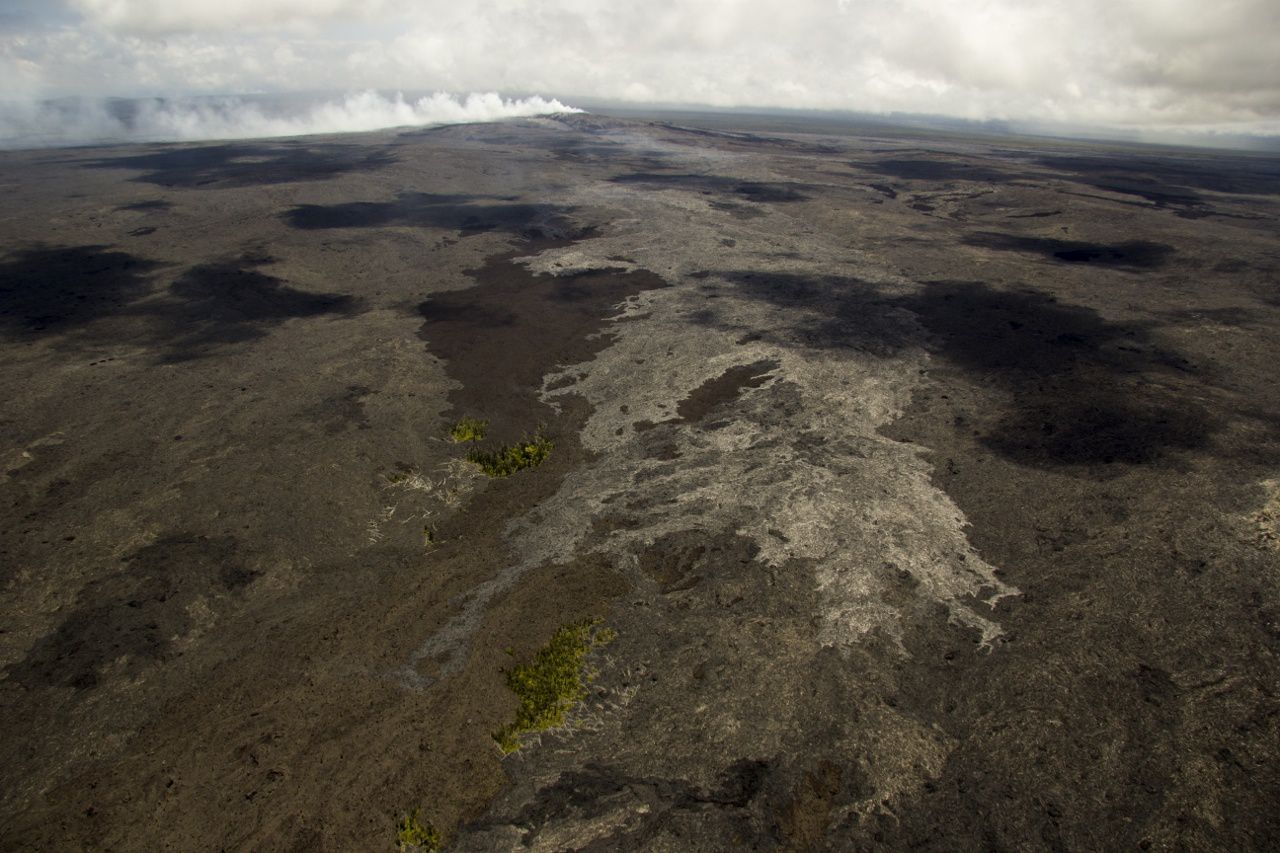 Advanced lava flows of 16 June towards the ocean; green areas are still intact kipuka; the plume of Pu'u O'o is visible on top of the photo. -doc. HVO
In the rift zone of Kilauea, the areas covered by recent breakouts of lava flows from Pu'u O'o of June 16 advance towards the ocean with a ratio of about 100 meters per day; they reached the Royal Gardens subdivision of the 23 June 2016. The lava flow called of June 27, 2014 is inactive.

Source: HVO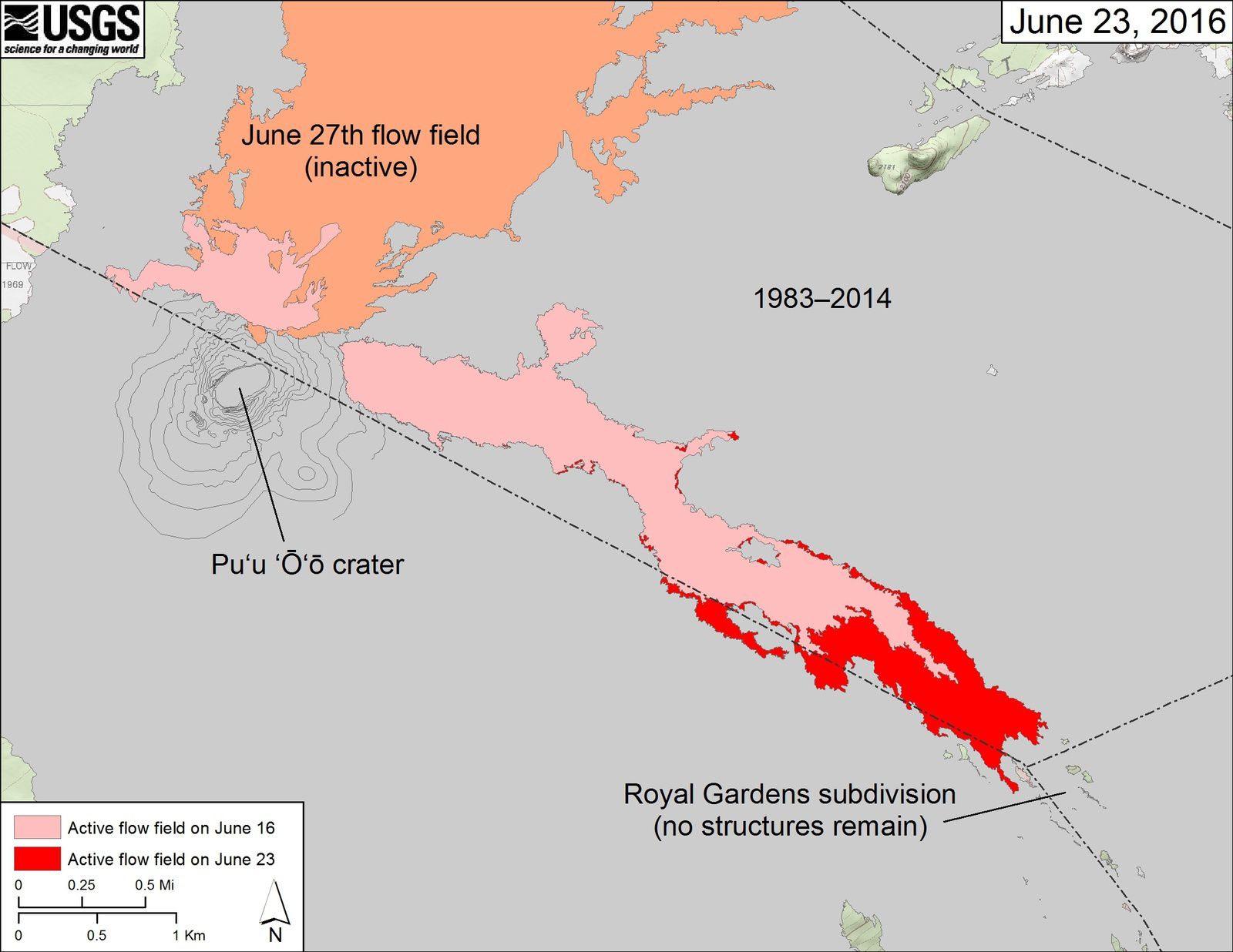 The areas covered by recent breakouts in the Pu'u O'o lava flows are in pink; the advancement of active flows to June 23 is in red. (The area covered by the inactiveflow of June 27, 2014 is in orange, while the cast from before June 27, 2014 are in gray -. Doc HVO