Publié le par Bernard Duyck
Santiaguito has hosted this June 19, 2016 at 5:12 local a strong explosion, accompanied by pyroclastic flows. The eruptive plume rose to 5,000 meters asl, then moved to the south, southwest and west over 40 to 50 km. Bombs were thrown at 2- 3 km from the summit.

The ashes are falling on El Palmar, San Marcos, Loma Linda, San Martin Sacatepéquez and Quetzaltenango.

The combination of the accumulation of pyroclastic deposits, of volcanic activity of the day, and heavy rains during the last hours, has generated a moderate hot lahar on the Rio Angel Cabello, a tributary of the Rio Nima 1.

Sources: INSIVUMEH, Conred and Seconred.

On June 19, 2016, from 4:10, a new episode of volcanic tremor marked a little energy emission of ash in Turrialba, which lasted just under 10 minutes.
At 5:03, a new minor ash emission was extended 5 minutes; it was followed at 5:33 of an episode of volcanic tremor, together with a passive ash emission which lasted until 8:30.
The tremor then significantly decreased. The height of the eruption column did not exceed 500 meters above the summit of the volcano.

The National Meteorological Institute has calculated that the dispersion of the gas emitted by the Turrialba from 3 to 6 a.m. was made predominantly to the southwest and over 50 km, based on dispersion models of the atmosphere chemistry laboratory and weather parameters. These emissions affect areas Pacayas, Cartago, Orosi, Cipreses, Tierra Blanca

Sources: RSN / Dr.M.M.Mora & Ovsicori

Three small phreatic eruptions occurred at the Poas acid lake, 19 juin2016 between 6 am and 6:03 am. The columns of material ejected above the lake - water, sediment, liquid sulfur, and fragments of altered rocks - have not exceeded 50 meters in height this time.

Source: Ovsicori.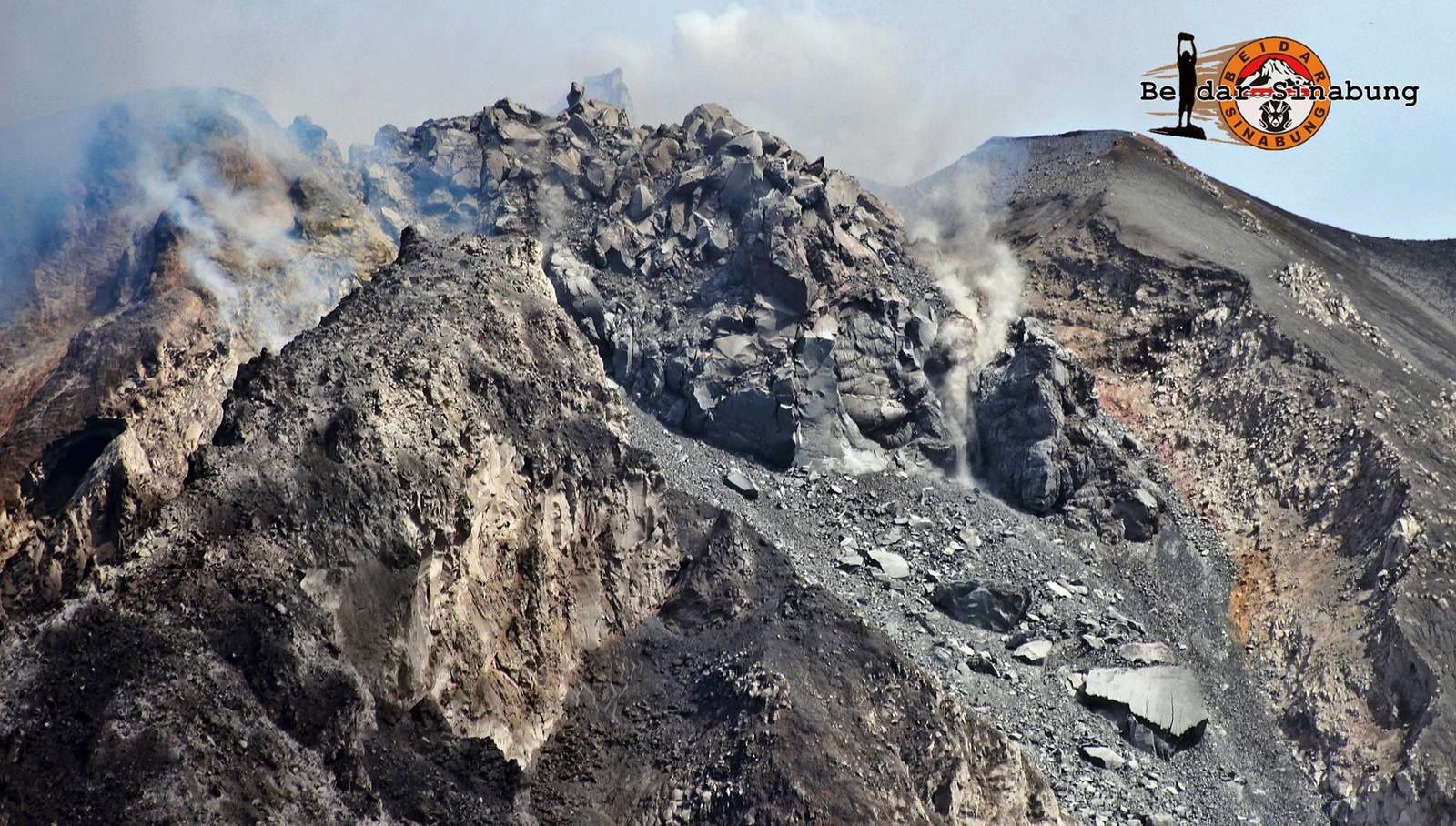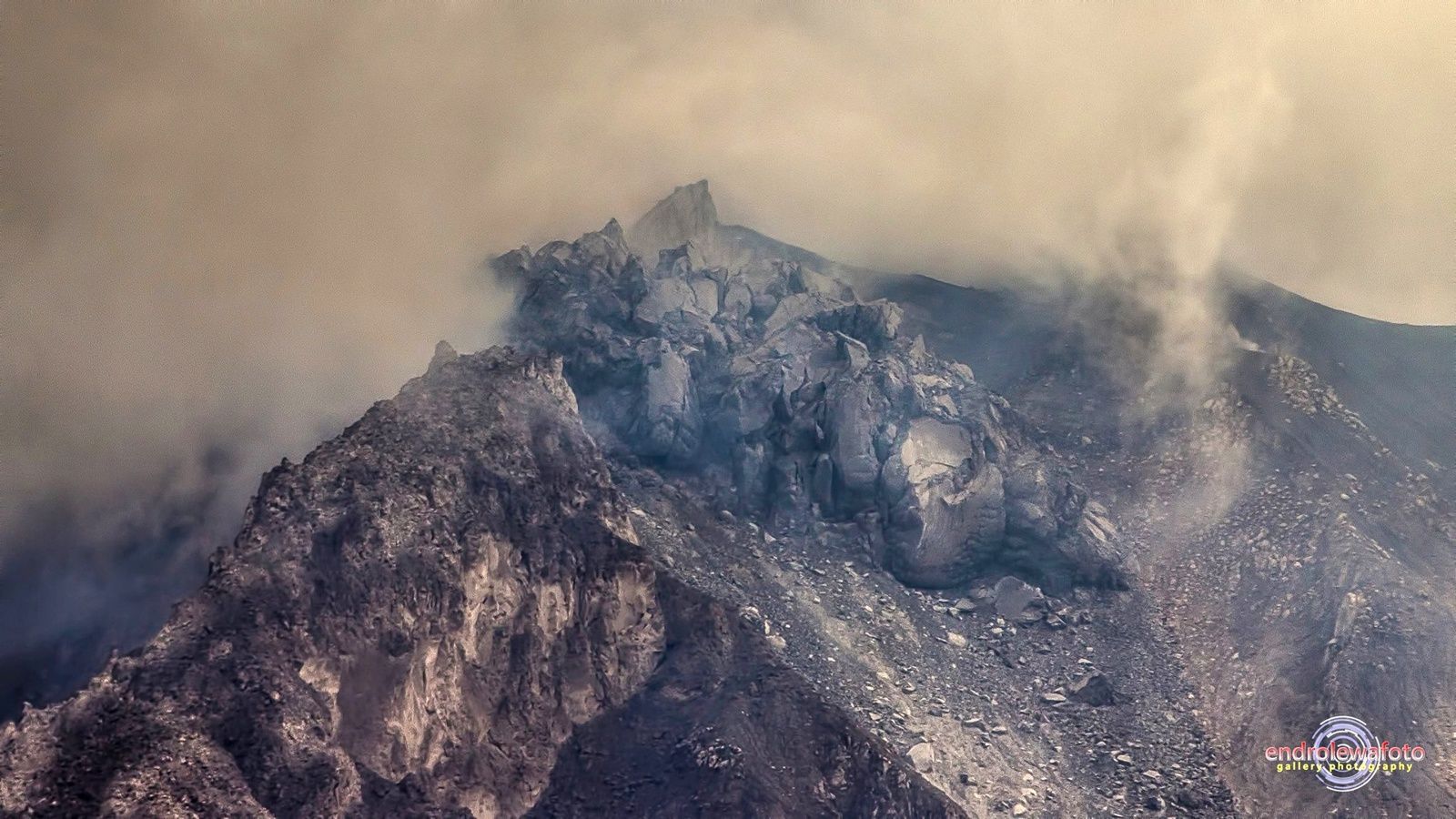 Sinabung - top, the dome 06/19/2016 / Photo Firdaus Surbakti via Beidar Sinabung - down, the dome, the 06.14.2016 / 12:46 / Photo endro Lewa
The latest estimates of the summit dome of Sinabung on 19 June:

Length: 140.4 meters - width: 240.4 meters - 43.2 meters thick - Volume: 1,458,098 cubic meters.

The monitoring network of Popocatépetl has recorded in the last 24 hours, 325 exhalations of low intensity and three explosions, respectively at 3:38, 8:41 and 8:53. A volcano-tectonic earthquake of M1,5 is reported at 17h48. Thirty minutes of tremor were noted.

The nebulosity conditions did not allow continuous observations of the summit ; despite this, a light night glow was seen. The activity continues with vapor emissions, scattered by the winds to the west.

Sources: CENAPRED and Webcams of Mexico