Publié le par Bernard Duyck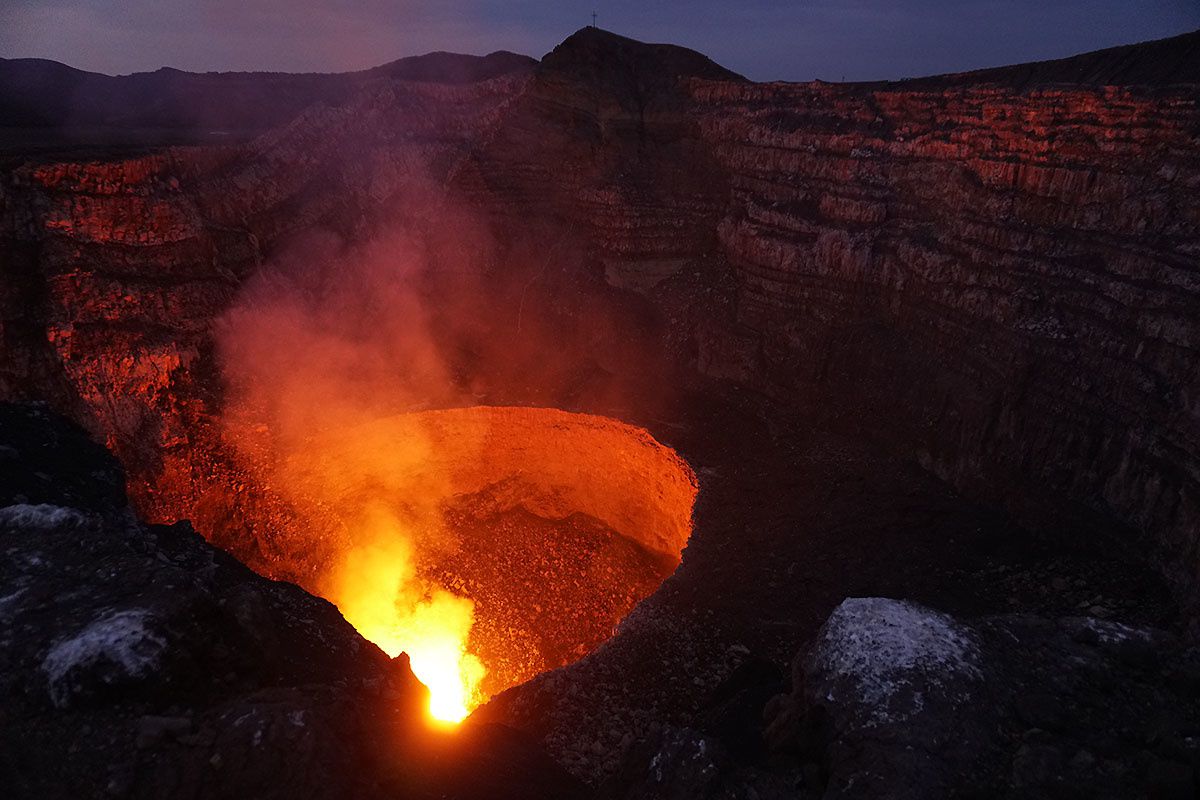 The crater and the lava lake of Masaya - photo Thorsten Boeckel - click on the link to access its website: http://www.tboeckel.de/EFSF/efsf_wv/masaya%202016/Masaya%202016%20e.htm
Masaya Volcano presents deformation at the main crater and the slopes particularly in the northeast sector, according R.Murillo, coordinator of Communication.
It is based on subsidence measurements, temperature and seismic activity, as well as analyzes made by the USGS. These deformations indicate fluid flows up into the magma chamber in the crust close to the surface, causing vertical ground motions on the order of 3 cm, detected by special satellites

The Ineter and SINAPRED and will update the risk map and evacuation scenarios, anticipating a possible increase of the current eruptive phase of Masaya

Sources: La Prensa Nicaragua 07 / 06.2016
The lava lake of Masaya - erosion and collapse of part of the walls to 0.34 and 1.08 min. - Doc. Martin Rietze / You Tube
Guatemala's Fuego presented on 7 June in the morning a moderate explosion with dispersion towards East.
Besides the latter, eight moderate explosions were recorded in 24 hours, accompanied by plumes of ash amount between 4,500 and 4,800 m asl, and generating ash fallout on Morelia, Santa Sofia, Panimaché I and II.

Source: INSIVUMEH
On Sumatra, the Sinabung ... tirelessly pursues its activity, alternating explosions and growth followed by collapse of the summit dome.