Publié le par Bernard Duyck
Since 1 June at 10:40 p.m., the Turrialba resumed its activity; it remained throughout the night and the morning that followed. Six episodes have followed: 22:40 to 01.06, and 02.06, at 0:39, 5:10, 5:45 and 10:19. The ash plumes rose up to 2,000 meters above the crater

The prevailing winds from the northeast, but variables, pushed the ash to areas of San Jose and Limon; sulfur odors are perceived in the San Jose area.

Video of Daniel Rojas. Funcionario of OVSICORI-UNA. 2 de junio 2016. V. Turrialba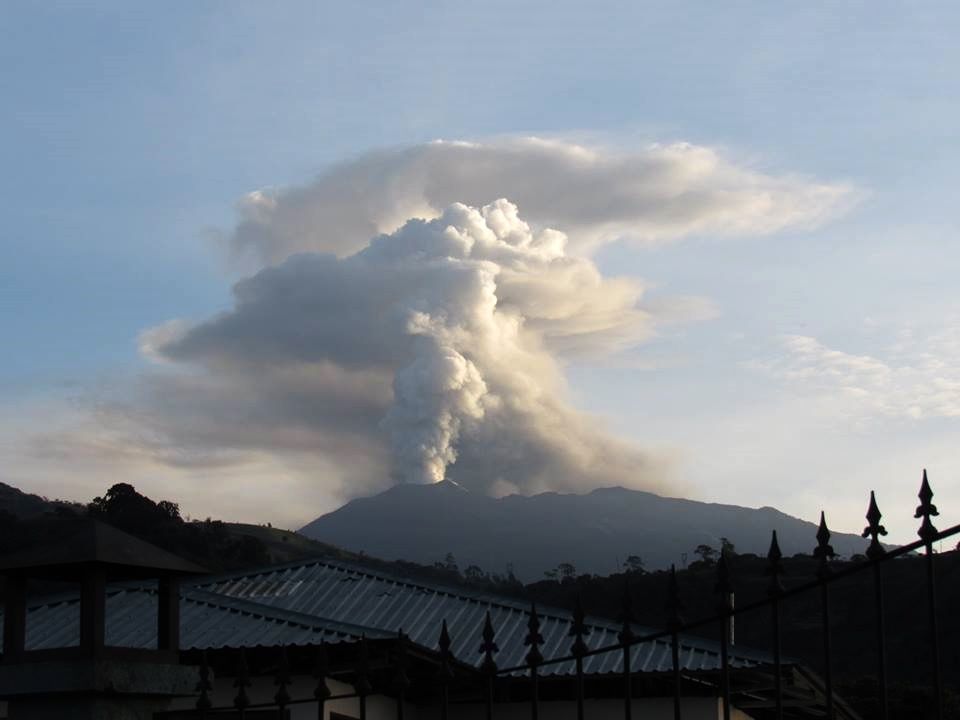 Turrialba from San Isidro de Cervantes - 06.02.2016 / 5:42 - photo Alejandro Fonseca Barrios via RSN
Recent eruptions and ash emitted devastated about 5 km of vegetation on the western flank of the Turrialba ... and after a change of wind direction, the southern flank could suffer the same fate. The most affected area is the quebrada Paredes where the accumulation of ash created lahars

Sources : Ovsicori & Conred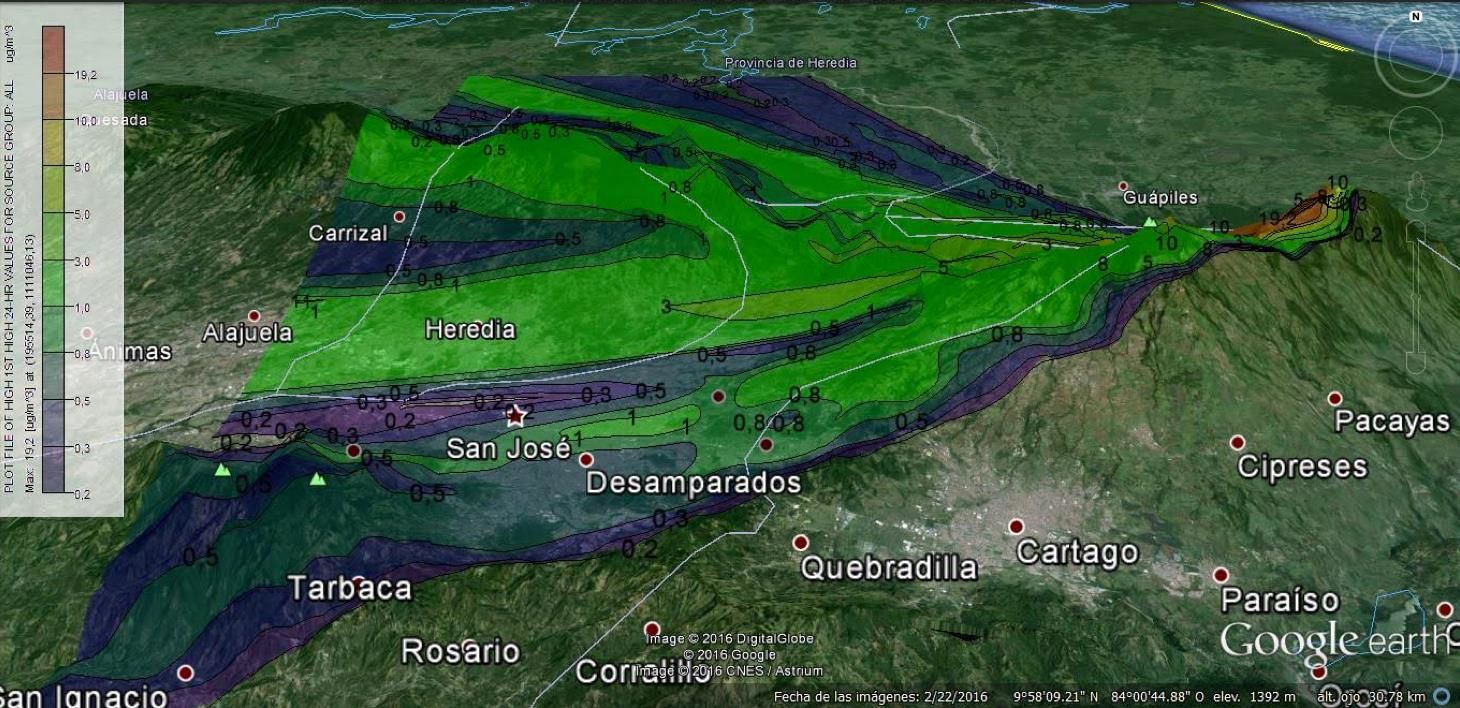 Turrialba - 06/02/2016 - El modelo de dispersión AERMOD del Laboratorio de Química of Atmósfera (LAQAT-UNA) - Ovsicori
Morphological changes of the summit area of ​​Etna:

The recent eruptions of Mount Etna concerned the crater of the Voragine and the north-east crater. According to Marco Neri, the gradual subsidence of the Voragine continues.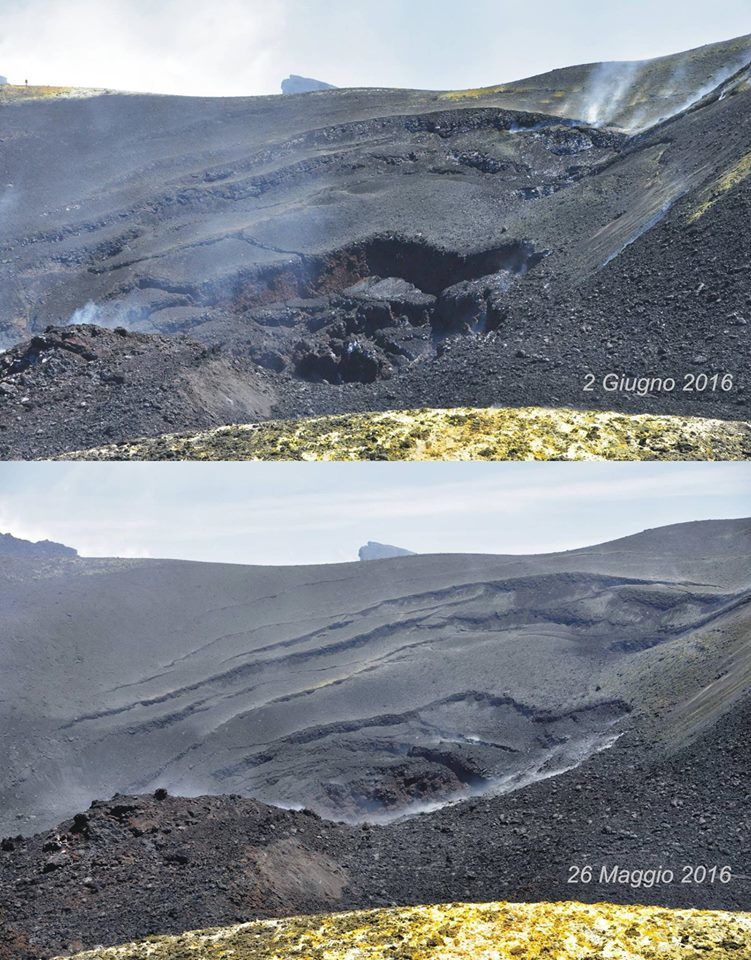 Etna Voragine - morphological differences between late May and 2 June - Marco Neri pictures via Facebook
In the saddle that separates the southeast crater from the central crater, he spotted a fracture from which emanate intense fumaroles, organized in an almost symmetric graben. Note that a portion of the northeast crater as disappeared during the previous eruption.

Source: Marco Neri and INGV Bulletin