Publié le par Bernard Duyck
The activity of the previous days repeated at Turrialba, characterized by episodes of tremor and passive ash emissions.
The last quoted by RSN: 19.06 at the 11:58 p.m.; the 20.06 in 1:18; 1:59 (for 20 minutes); 3:42 and 3:47. Weather conditions did not permit observations to the thermal camera.

A clearing in the cloud cover allowed to film emissions 6:43 ET 6:53.

Source: RSN - Dr.Mora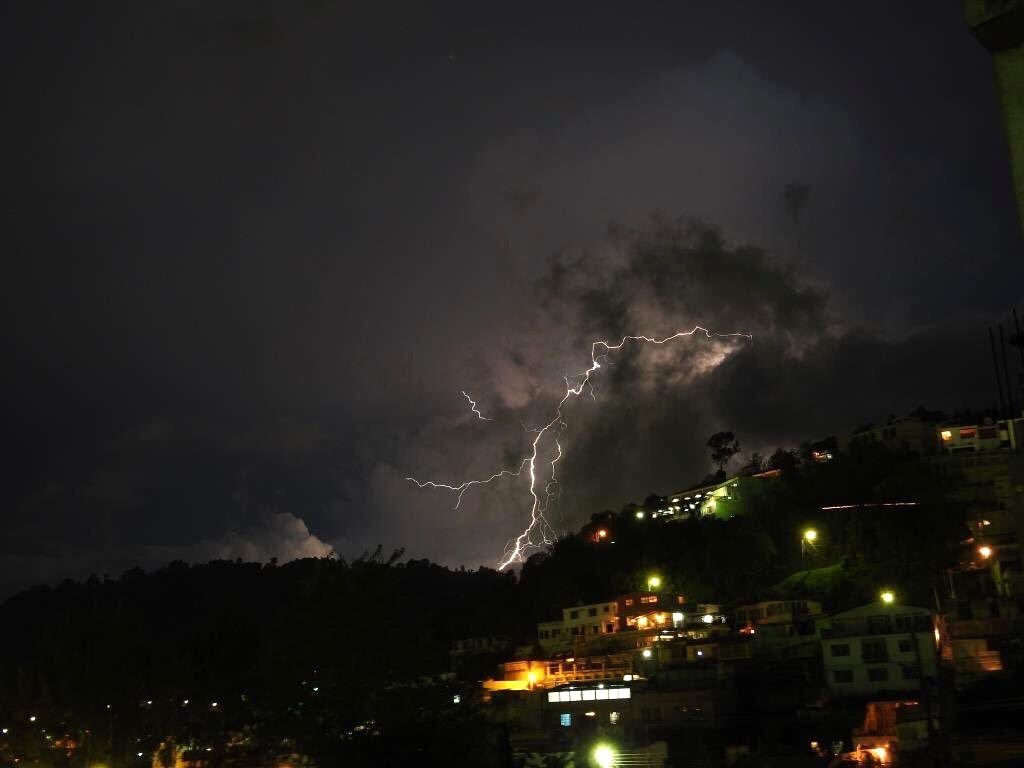 Santiaguito - the eruptive plume 06.20.2016 / 10:39 p.m. - photo via Chematierra Adolfo & Bag / Twitter
A report by the INSIVUMEH reports a new explosion at Santiaguito this June 20, at 10:39 p.m. local.

The plume rose to 5,000 meters asl, traveled by lightning, before moving on 40-50 km. Pyroclastic flows have advanced of 2 km. on the west and east sides of the Caliente dome, accompanied by impact of ash, ballistic projectiles and shockwave felt at 15 km from the volcano.

Source: INSIVUMEH

Iceland's Hekla volcano is it "ready to blow" ?
Páll Einarsson, professor in geophysics towarned to not visit Hekla this summer.

According Páll Einarsson, "pressure readings within the volcano, which last erupted in 2000, is now higher than before the two previous eruptions, meaning that it can become operational with little warning.
Not only, Hekla has become a popular tourist destination, but also 20 to 30 planes fly over the top every day ... it's a dangerous time to be considered. "

By cons, or the University of Iceland, nor the Met Office did report of imminent eruption signs.
However stay tuned monitoring sites because the Hekla volcano remains unpredictable!

Sources:
Iceland's Hekla volcano "ready to blow" - Visir.is
Icelandic Met Office / IMO